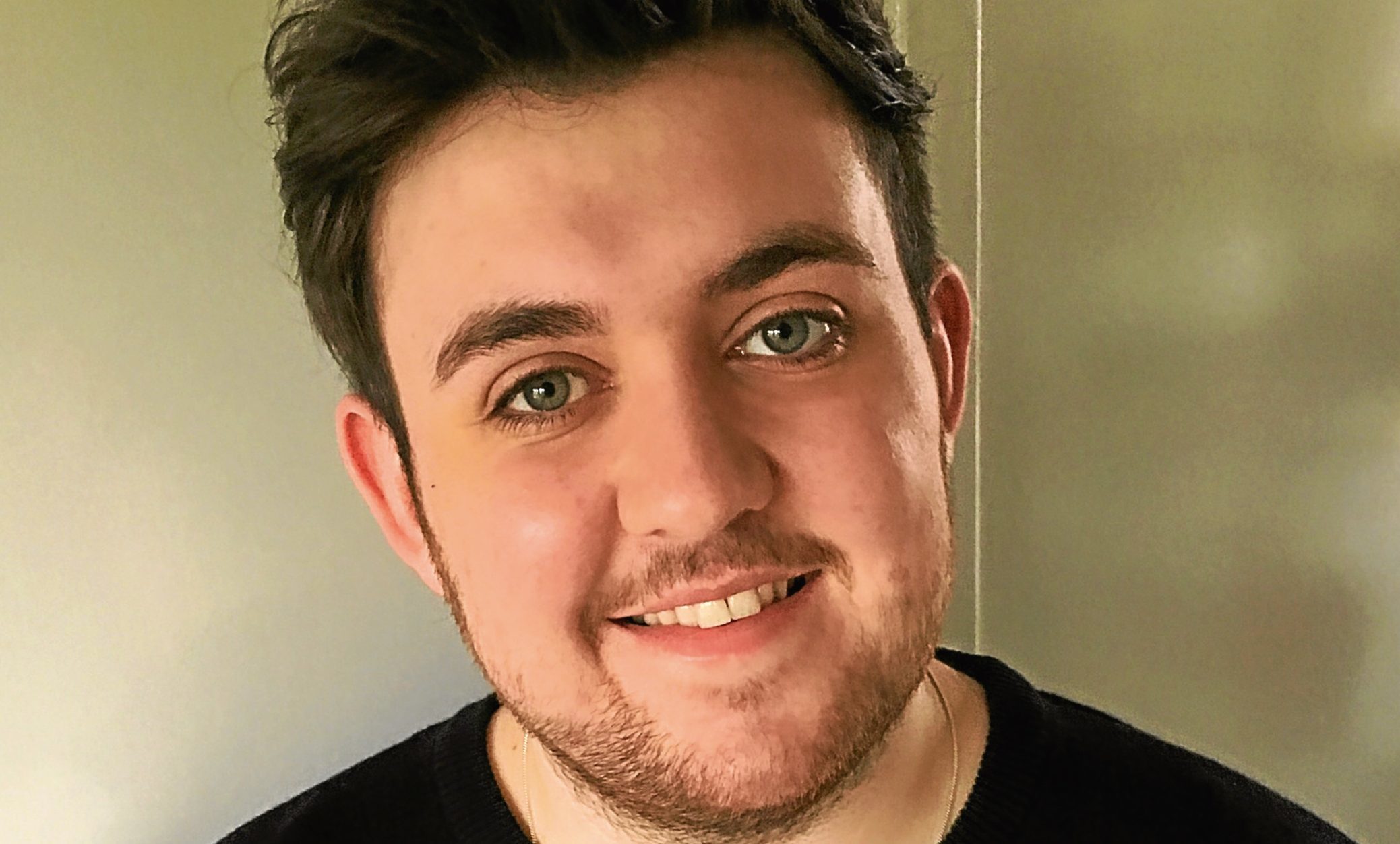 Fife fashion designer Ryan Kirk studied at Heriot Watt School of Textiles and Design. On graduating in 2015, the 24-year-old from Crossgates launched his own fashion label and successes include dressing one of the X Factor finalists.
Q What is your business?
A I am a fashion designer, producing made-to-order items from my collection. I also offer a bespoke service.
Q How did you start in business?
A I always knew I wanted to have my own fashion label. It's such a massive achievement to say you own your own business.
Q How did you get where you are?
A Patience and perseverance. My label has only been officially launched for about a year and a half and it's still very early days for my brand. I actively promote via Instagram @ryankirkdesigns and word of mouth is key for any new startup.
Q Who has helped you?
A My parents, family, and amazing fiancée Vikki have been a massive help. Business Gateway Fife also offered me a small grant, which helped with the start-up material I needed to launch the brand. Marissa at Business Gateway has been a great supporter. We are in frequent communication which has helped build my confidence and provided me with a sounding board. Thanks also to the fashion department at Fife College for allowing me to promote at their events.
Q Your biggest mistake?
A I was desperate to get a website up and running and new pieces on there. I wish I had taken a little bit more time to create a more cohesive collection.
Q Your greatest achievement?
A My new collection Midnight Jungle. It's the first cohesive collection I've done since graduating. It feels good to get back to designing, sourcing new fabrics, and bringing a new collection together. My 'Black Scooped Hem Mesh Dress' was worn in Alien Uncovered's music video for their cover of Starboy – they were an X Factor finalist group in 2015. It was also worn at this year's London Fashion Week by the group.
Q Hopes for the future?
A I hope to become a well-known Scottish fashion label. I offer the same service as high-end retailers/designers but without the premium price tag. All of my items are handmade by me and I'd love for people to get behind the label and become a Ryan Kirk Designs lover and really appreciate the craftsmanship that goes into the items.
Q Do you want to recruit?
A I'd love to recruit in the future. I hope the brand continues to grow, both with the collections and bespoke service. I'd also love to get my label stocked across the world.
Q The hardest thing about running your own business?
A Finance. The money spent on fabrics, the website and materials can sometimes feel endless.