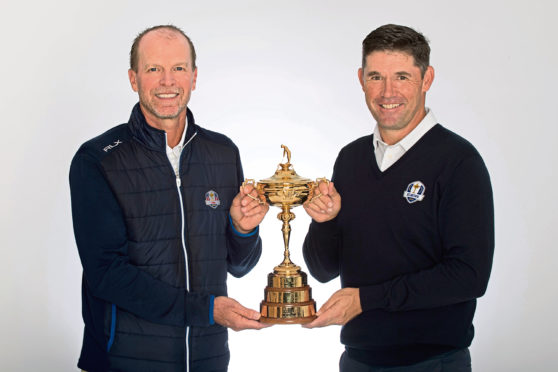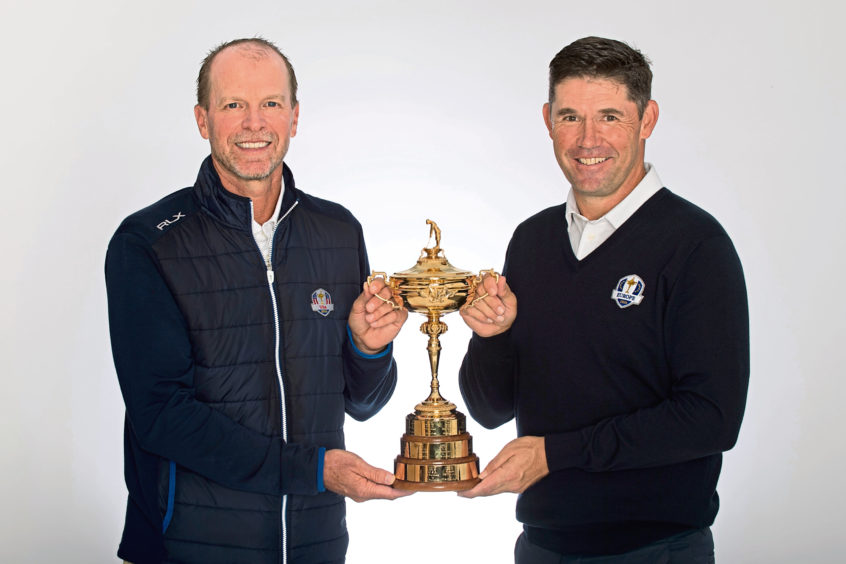 When the sporting shutdown started I was definitely one of the people who didn't want to see certain events take place behind closed doors.
And the Ryder Cup was at the top of that list.
The general opinion back then was that it would be much better to wait until things were back to normal, with the postponement after 9/11 the most obvious precedent of it being done before.
There is no arguing that of all the golf tournaments on the calendar, spectators are the biggest factor in the Ryder Cup, with The Open probably second.
But the longer this pandemic has gone on, the more my opinion has changed.
You can go through every single sport where the 'old normal' is now nothing like the 'new normal'.
For example, in curling there is talk about only having one sweeper rather than two because of how close the heads come together. And we're definitely not expecting spectators back when our season starts.
And there's football, of course.
You couldn't have a bigger contrast than a raucous stadium which would be full with 60,000 fans than one that is virtually empty, with no atmosphere whatsoever.
If it's good enough for all the other sports to adapt and make sacrifices, then why isn't it good enough for golf?
Nobody is more Ryder Cup-minded than Paul McGinley and when arguably the best captain Europe has ever had warns the sport not to be 'pompous' about postponing, you have to listen.
In the type of world we're all living in now, hearing Brooks Koepka speak about boycotting the event if there are no fans doesn't come across well.
If there is a financial need to hold it in 2020 they should all just suck it up and play.
It could be the difference between people involved in golf (or companies commercially linked to the Ryder Cup) keeping a job and losing one.
Surely playing a few rounds of golf without people watching you isn't really too much to ask in these circumstances.
And does anybody really know that this virus won't be back again next year? It's possible that this September is a better opportunity to play it than September 2021!
Pro golf is starting up again so there is enough time to have a meaningful qualifying points list and the decision by America to give their captain Steve Stricker six picks seems like a sensible move.
By then, we might even be in a position where there can be restricted capacity galleries.
I think the organisers are doing the right thing to keep the door open for playing the Ryder Cup and the players need to start thinking about the bigger picture.
* Big round of applause to Justin Rose and his wife, Kate.
I'd just been writing about women's golf being left behind in the return from the lockdown and the Roses have stepped up to the plate by sponsoring a series of events in Britain.
Some people will be remembered for all the right reasons for what they did during this pandemic and in the world of golf, Justin and Kate will be right at the top.
It's not too much of an exaggeration to say they might be helping save careers.