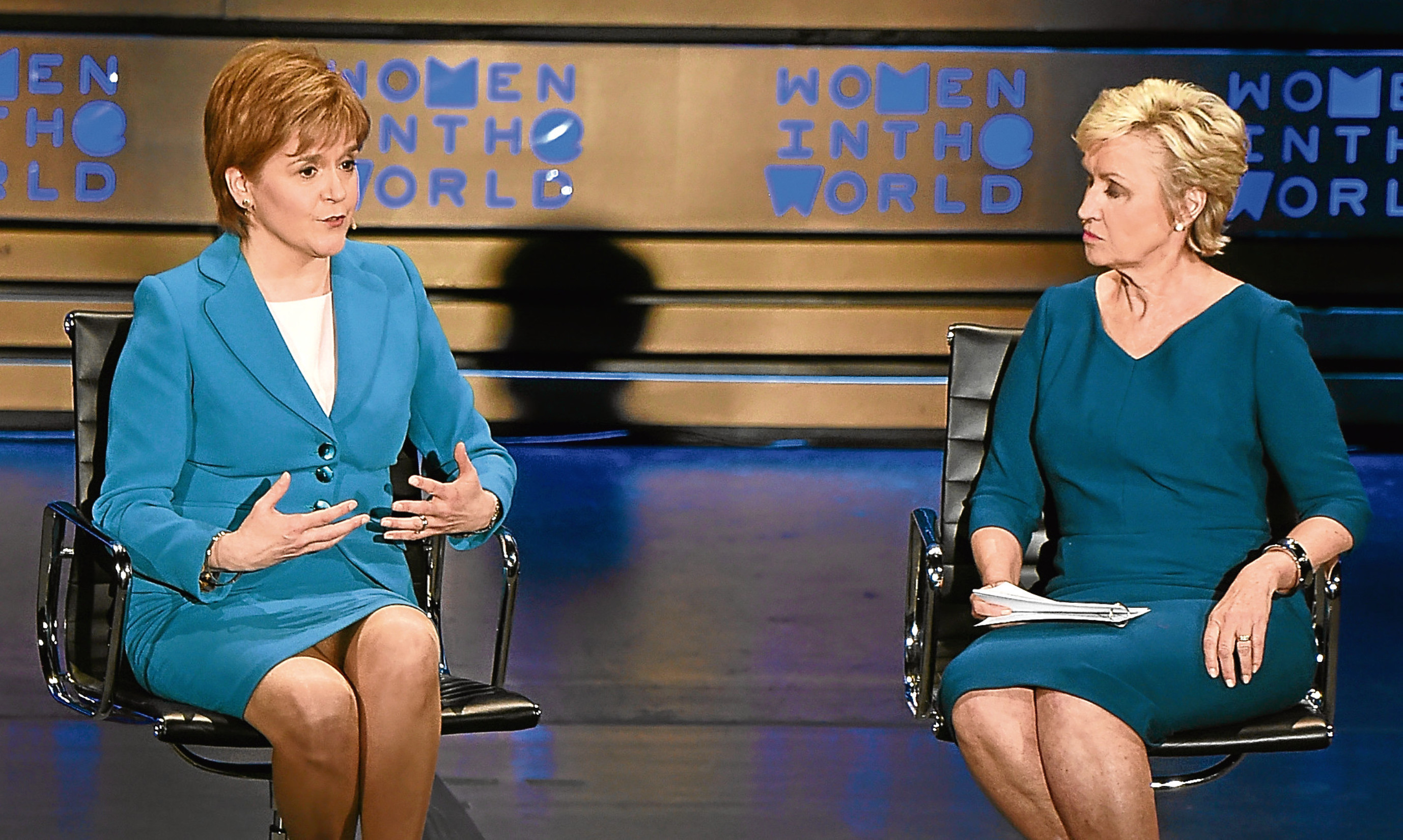 Leaders of nations and governments, small and large, relish any opportunity to perform on the global stage.
This is not because they love to travel on generous expense accounts but because they tend to get a much warmer welcome abroad than at home.
When Margaret Thatcher was enduring public and political hostility in the UK, she was positively embraced in Mikhail Gorbachev's Soviet Union or Ronald Reagan's America.
Likewise, Gorbachev was feted more in Britain than on his own turf, foreign audiences being less familiar with and more forgiving of, a premier's faults.
So it has been too for Scottish First Ministers, who have flocked to the States over the years to celebrate "tartan week".
Jack McConnell set the precedent, even donning outre kilts, ostensibly to promote Scotland. Henry McLeish loved "over there" so much he ended up over there for a spell, once Scotland had tired of him.
But it is the Nationalists who have truly milked the foreign junket, for obvious reasons, the most obvious being that they believe it gives them licence to behave as sovereign powers of a sovereign state. Alex Salmond was a globe trotter par excellence and his successor, Nicola Sturgeon, is doing her best to keep up.
Last week she appeared first in California, to sign a climate change pact with the Governor there. And then she headed to New York, where, according to BBC Scotland, she "praised" Hillary Clinton and spoke in a UN committee room.
Where Scotland has export markets – and America is a growing one, particularly for food and drink – there is no reason why politicians should not put in an appearance. Alongside commercial players, they might, if properly coached, add heft.
But with the Nationalists there is always mission creep; there is yet to be an overseas outing where they don't try to sell their secessionist creed to their long-suffering hosts.
Sometimes they don't even pretend they are supposed to be visiting a country as parliamentary representatives, not party partisans. Four SNP MPs, funded by taxpayers to go to New York, marched in the city parade with a Scottish National Party banner.
An SNP spokesman said Tasmina Ahmed-Sheikh, Paul Monaghan, Joanna Cherry and Corri Wilson, nonentities at Westminster, were there to hold "productive meetings with three UN agencies".
Productive for whom? Unless they can justify their trip in terms of national (not Nationalist) benefit, they should offer to repay the cost from their own pockets.
But back to Sturgeon. In the week that she showed up in America, we learned that Scotland's economic output had fallen by 0.2% in the final quarter of 2016. This is in stark contrast to the 0.7% growth in the UK as a whole".
The Nationalists immediately blamed Brexit but how would that explain the positive picture UK-wide?
The business community has called on the government to act now to boost Scottish firms and try to head off recession here.
As a first step, the SNP administration should end all talk of constitutional upheaval. Clearly, the constant threat of a second disruptive independence referendum has discouraged property investment. And now all the evidence suggests the uncertainty is destroying the economy in general.
Then, if Sturgeon is interested in the wellbeing of her whole country, rather than just her party, she should be drumming up business in Scotland's biggest market – England.
Although forays south of the border will not bring her the relatively uncritical reception she enjoys further afield, they will provide a better return.
Scotland's trade with the rest of the UK was worth almost £50 billion last year, four times more than exports to Europe and dwarfing the US market.
Our nearest neighbours are the key to our economic health and it is to them that Sturgeon and her hapless colleagues should be directing their sales pitches.
Her week in America might have raised her profile and distracted her from domestic concerns but it will have done little for Scotland which should be – but patently is not – her priority.