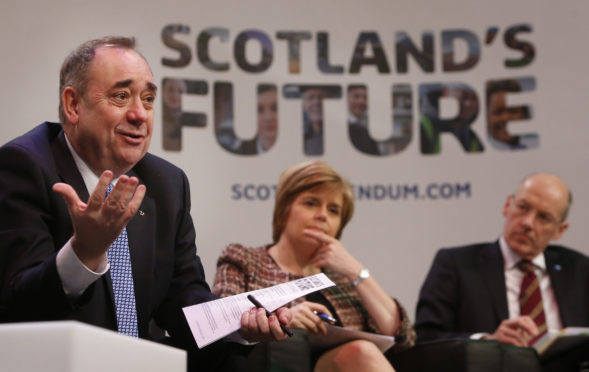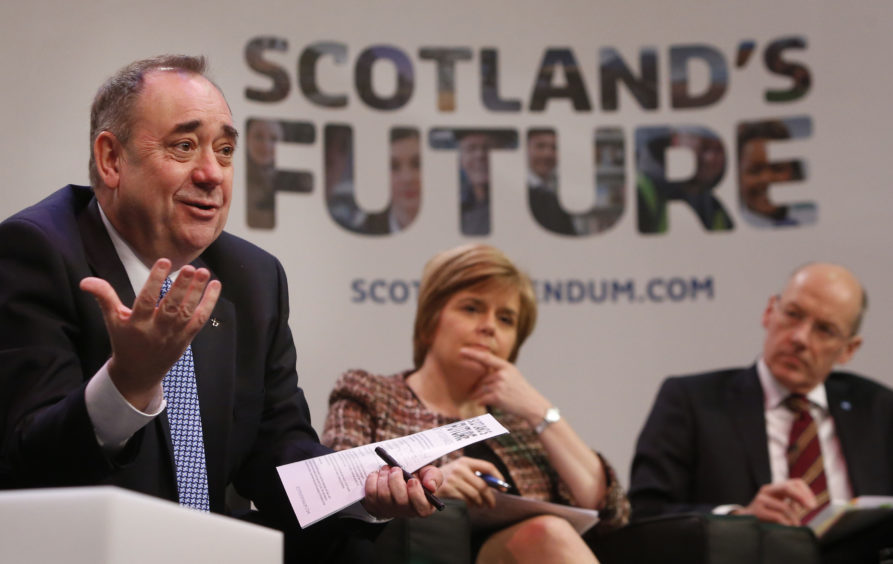 John Swinney cannot be sacked, no matter how bad our schools become. That is the message from the Scottish Government's abject failure on education.
The day Mr Swinney announced there will be no reform was also the day the cabinet was shuffled; bad news buried by political theatre. Yet he is retained as education minister.
He is one of the three Ss – Salmond, Sturgeon and Swinney – who have led the party for nearly 30 years. As the education bill fiasco shows, they are out of ideas.
Educational standards in Scotland are falling by international comparison. The degree to which this matters is debatable – how much are other nations just getting better? Do we want to copy the intensive school systems of Asia? The Scottish Government thought it mattered a lot.
It also publicly worried about the attainment gap – pupils from less well-off homes not doing as well as richer kids. This isn't debatable – it is repeatedly shown by the data and is a clear injustice, indicative of a social handicap inflicted on poorer households that is also found in health figures and employment opportunity data.
Mr Swinney had spent seven years as finance minister declaring targets by which the Scottish economy would improve, but achieved nothing. The Fraser of Allander economic think tank reports none of the targets have been met or even approached.
When moved to education by incoming First Minister Nicola Sturgeon, it was presented as a 'can-do' minister being given a new challenge. The truth was Ms Sturgeon had grown tired of Mr Swinney's management of the spreadsheets and wanted him replaced, while she disliked the incumbent education minister, Michael Russell, and sacked him.
Now Mr Swinney had a portfolio where the truth couldn't be disguised by blaming Westminster – education is entirely in Holyrood's gift and is keenly followed by parents and trade unions. At first he was distracted by robustly defending the named-person scheme – until that was shelved. His bad start was to get worse. Having no preconceived notions of what to do, he alighted on Michael Gove's education reforms in England.
Despite the SNP slating Mr Gove's reforms as the kind of un-Scottish, Tory evil that should be rejected, Mr Swinney championed the idea of giving schools greater autonomy. He did this because he had no alternative ideas and because, at heart, he is a Tory who favours independence as a means to make us all a bit more self-reliant.
His problem was that the solution – school autonomy – didn't seem to meet the problem – an attainment gap – and he couldn't sell the plan with necessary conviction. Opposition parties and trade unions smelled a rat. Unsurprisingly, the Tory Party liked it, but that was deemed a problem, not a help.
His reform appeared more like a Bill of Convenience, a legislative device to meet a political promise, not a genuine bid at change – the kind of cynical, no-care politics Mr Swinney is keen to present himself as the antidote to. His excuse for dropping the Education Bill this week, the measures didn't need legislation, is outrageous – what, then, was he doing tabling it in the first place?
His other problem is the evidence that Scottish primary and secondary education operates a kind of apartheid – it discriminates against the poor. The attainment gap is real, as think tanks like the Sutton Trust have reported, and as official figures show.
Apart from being grossly unfair and inhumane, Mr Swinney knows Scotland's socially excluded are a drain on public resources and a drag on economic growth. By neglecting our children, we neglect our future. Education is a key part in making Scotland better.
Which takes us back to the central failing of the three Ss. Astonishing politicians, the architects of the modern SNP and begetters of the referendum in 2014, but persistently weak on what, exactly, Scotland needs to improve beyond the catch-all possibilities of independence.