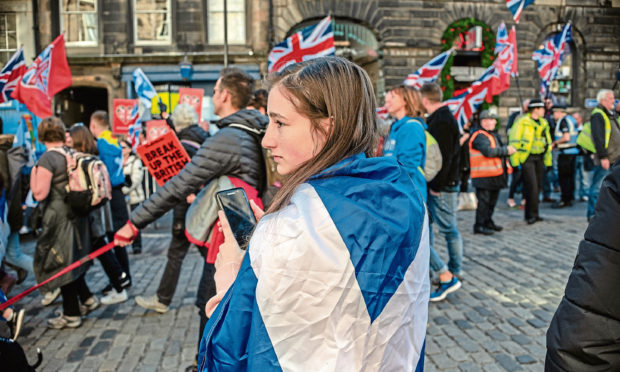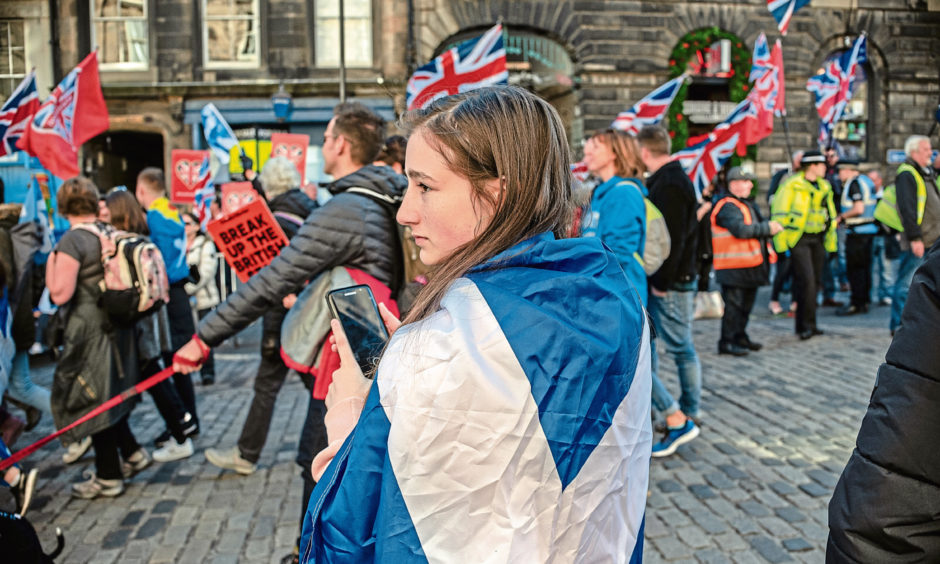 If in doubt, comedians fall back on a safe joke.
In Scotland, this amounts to a punchline along the lines of: "We may die young, but at least we are working class and not English."
Not all the comedians who deliver that gag are working class, and many won't be in the cohort that dies young, but it works with the audience.
A wave of "wha's like us" smugness washes through the room.
"Here's tae us, wha's like us, damn few and they're a'deid."
An ancient toast that has become a national excuse – so what if we are failing, at least we are us!
We collectively suffer from the condition of Wha'slikeus, in the way that others endure arthritis.
We have a whole night dedicated to a poet, and a revolutionary socialist at that.
Yet we manage to make Burns Night unpoetic, thoroughly conservative, and a bit dull.
We talk of revolutions, we live as conformists.
My resolve for 2019 is to try to be less Scottish.
More real Burns than wha'slikeus Burns.
Take the claim we are naturally argumentative and tolerate a level of disputatiousness uncommon in other countries.
Go listen to a debate at Holyrood and tell me we are good at intellectual rigour.
Hear the to-and-fro of our parliament and you'll not be thinking of Hume and Smith, but Bill and Ben.
The famous curiosity and challenge of Scots is a fiction – we'd rather be loyal and fit-in than argue.
A classic symptom of wha'slikeus is to think we are free agents, when bending the knee to anyone.
Another example is the delusion that sectarianism is a cultural phenomenon intrinsic to our identity, but somehow removed from the great offences of racism, segregation or apartheid.
Wha'slikeus makes us think singing hate at another religion or race is tolerable, that it doesn't diminish our credibility as civilised human beings.
The rivalry between Catholics and Protestants, between Fenian and Hun, makes Scotland look like the worst backward southern US state.
Wha'slikeus makes it look normal – it isn't. It is a national embarrassment.
The same condition leads us to think that because the UK is in chaos, we would do things better.
The Scottish Government currently rails against Universal Credit, a welfare reform which is letting many people down this Christmas.
Yet this is the year that the Scottish Government had to admit it couldn't deliver its own limited welfare powers and had to rely on the UK Government.
Further, thus far the SNP has yet to suggest a single change to welfare policy – despite years of telling us it needs the policy levers to do things its own way.
The final insult from wha'slikeus politics was that the able Jeane Freeman was moved from the welfare brief to health.
If you are interested in an independent Scotland then the most important area of government right now is how to structure and deliver new welfare powers.
It is the one part of Scottish Government policy which would indicate how an indy Scotland would be different.
Not so important that it needed to be delivered on time, under a capable minister or with any fresh thought.
Wha'slikeus – in place of rigour, it puts romance and rhetoric.
We are five million souls who have created a peaceful, successful society with many triumphs – but there is more to do.
It is a mindset which says we must revere the NHS, but watch while it dies of over-demand and under-funding.
Wha'slikeus means we cherish a diet which other developed nations wouldn't give to pigs, even though we know it is killing us young, and making our offspring, on average, shorter than other developed nations.
As a condition, it follows us into the bar, and makes us drink like fools, while fretting about early death.
Wha'slikeus makes the brain celebrate our multiple ways of dying early, when a rational mind should be trying to correct the death-wish.
As 2019 approaches, take this vow – be less Scottish.
When you hear a comedian crack a joke which essentially relies on the assumption that poor people will die young, don't laugh.
When you hear the casual hatred of racism and bigotry, call it out.
If you are tempted to think that somehow we will be better than the English, but have no willingness yourself to work out how, then shut up.
If you worry about the health of the nation, and its sporting chances, then stop eating slops and change your ways.
When the bells come close and your glass is full, promise to make Scotland better, not through romantic words, but the actions of every day.
What could be more Scottish than a sermon at Christmas time demanding chiding our failings.
But better than waiting till we are a' deid.
May your year be beautiful and full of love, and may we all be better at being Scottish.