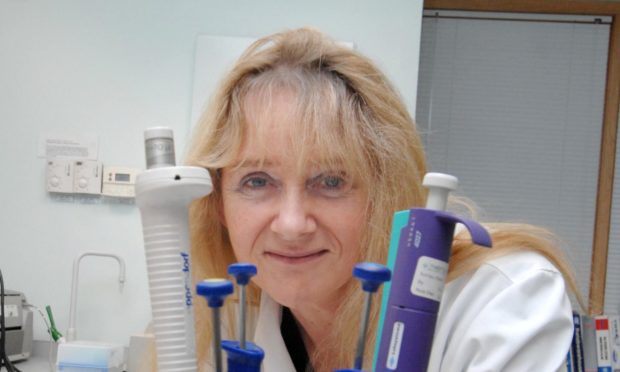 A leading Tayside scientist spearheading a six-figure fundraising drive to buy PPE for Scotland's pandemic frontline has said the current situation is "like soldiers going to war without bullet-proof vests."
Dundee University Professor of Vascular Medicine Jill Belch has seen £40,000 pour into the Masks for Scotland appeal within days, with hopes of raising £160k to fund vital supplies.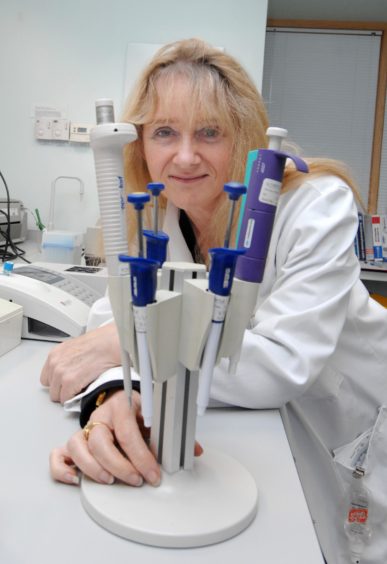 Scots actors Brian Cox, Alan Cumming, Joanna Vanderham and Laura Fraser have led support for the campaign.
"Medical staff working without PPE – gowns, gloves and masks – is like soldiers going to war without bullet proof vests," she said.
"There is not enough PPE here in Scotland for our medical staff. We have a reputable supplier of PPE which meet the standards required for the NHS and offer the highest level of protection.
"This is what our staff deserves. There is a limited amount of PPE in Scotland and it is prioritised for staff working in intensive care.
"This leaves many community staff, such as GPs, community nurses, ambulance staff, carers and social workers, less well protected, even though they are the ones coming into our homes to assist us if we are too unwell to get to a hospital."
Professor Belch, who was awarded the OBE in 2016 for services to Medicine and became Saltire Outstanding Woman of the Year in 2019, added: "The peak of coronavirus is predicted to hit over the next two weeks in Scotland.
"In the meantime, our frontline staff are treating patients who are contagious but not showing symptoms. 23% of those admitted to hospital in Italy were medical staff who contracted Covid-19 while doing their job.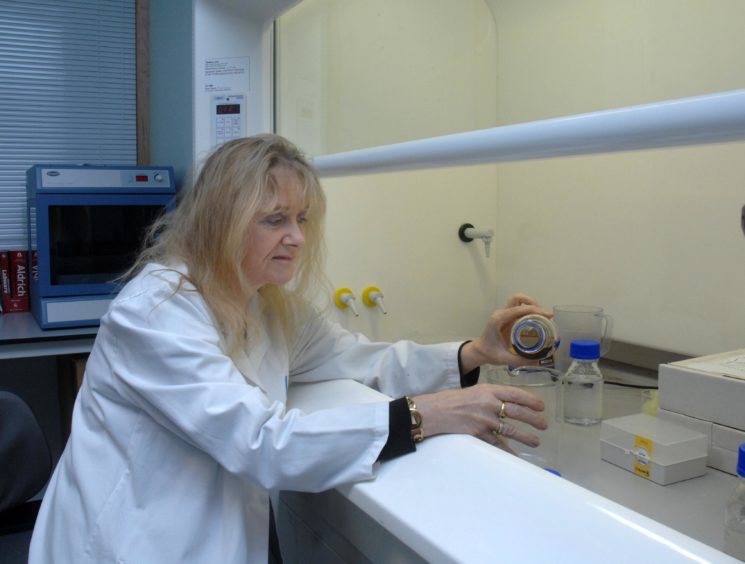 "We are already seeing the deaths of doctors and nurses here in the UK. This can be avoided.
"We need every medical professional to stay fit and healthy to help keep you fit and healthy.
"Whatever you can give, nothing is too small and 100% of money donated goes directly to getting the necessary PPE to our invaluable community frontline staff.
"This is an urgent appeal.  £15 buys a gown and a mask and £100 protects 6 medical staff a day."
Donations can be made at www.crowdfunder.co.uk/masks-for-scotland
The charity is also co-ordinating a volunteer logistics effort to ensure PPE reaches parts of Scotland where it is most needed, and is calling on volunteer drivers to get in touch.
Professor Belch was research dean and then co-dean of Dundee University's medical school and an NHS Tayside R&D director for 10 years.
An internationally-renowned cardiovascular expert, Professor Belch established and became co-director of the Tayside Academic Health Partnership and is a founder Fellow of the Academy of Medical Science. She is also currently Head of the Institute of Cardiovascular Research.