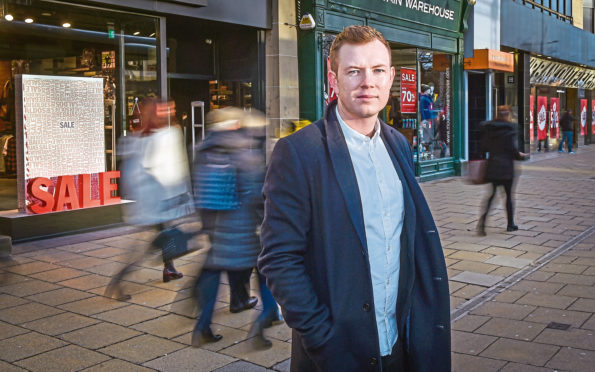 A Dundee University graduate has developed a scheme to give income to thousands of garment workers in Bangladesh hit by cancelled orders from UK retailers.
Cally Russell, who graduated in 2009, has founded Lost Stock, which offers a box of garments, originally destined for well-known UK retailers, directly to customers at half price.
Garment manufacturers in Bangladesh were left with mountains of clothing in their factories after UK retailers cancelled their contracts due to Covid-19 restrictions.
With no furlough scheme or employment insurance, the garment makers were left facing starvation.
Customers are sent a box of products that would retail in the UK for £75 for just £35 after completing a questionnaire about their size, gender and colour preferences.
The project went from concept to launch in just three weeks with an initial target of selling 10,000 boxes in the first month.
However, within two weeks the project received orders for 78,000 boxes.
Mr Russell, who is the chief executive of retailing platform Mallzee, said the proceeds from the sale of each box would support one Bangladeshi family of four with food for a week, as well as soap and face masks.
He said: "We can't sit back and do nothing, allow these families to starve, and potentially let the clothes go to landfill."
Lost Stock is a collaboration between Mallzee and the SAJIDA Foundation, a social enterprise which offers micro credit products, healthcare services and social development programmes for six million people across 26 districts of Bangladesh.
The cost of each box is broken down as 3% transaction charge, staff and marketing costs of 9%, product costs at 30%, transport and logistics at 9% and postage at 12%. That means the SAJIDA Foundation receives 37%.
Mr Russell said that the immediate aim of Lost Stock is to make as big an impact as possible to help unemployed workers.
jimillar@thecourier.co.uk