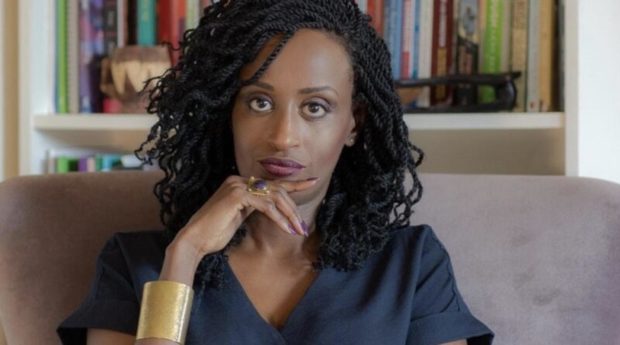 St Andrews University has elected its first ever black female Rector.
Dr Leyla Hussein OBE, a well-known psychotherapist and social activist, was elected by the student body after running alongside fellow nominees Dr Fiona Hill and Ken Cochran.
Her election comes just months after Principal Professor Sally Mapstone said the university needed to be more inclusive and admitted it had failed BAME students.
The newly-elected rector tweeted: "I'm excited to have been elected as the new Rector for St Andrews University; history has been made today.
"I'm the first black woman to hold this position. Thank you to my fantastic campaigning team. Change is coming."
The Lord Rector of the University of St Andrews is the president of University Court, and plays an informal, pastoral role for students.
As founder of the Dahlia project, Dr Hussein has championed the support of women and girls who are survivors of female genital mutilation (FGM).
Dr Hussein also serves as the Chief Executive of Hawa's Haven and as the global ambassador for the Girl Generation.
She founded Safe Spaces for Black Women, a global network which builds wellbeing communities.
In her manifesto, Dr Hussein noted that her three core aims are access, action, and accountability.
Over her term length, she said she would strive to create safe and accessible spaces, increase affordable accommodation, and improve mental health support in the community.
She also intends to increase transparency between the student body and the University.
Dr Hussein has also cited key events such as Covid-19 and St Andrews Survivors, a social media platform which anonymously posts allegations of sexual misconduct at the University.
She aims to achieve justice for survivors of sexual misconduct as well as holding to account COVID-19 guidance.
After her victory was announced, a spokesperson for her campaign team said: "We are positive that she will take on this role with the same dedication, compassion, and ambition to drive change she applies to all of her work."
Speaking in June, Professor Mapstone said the university was keen to break down barriers and become far more inclusive.
"We know that for decades, St Andrews hasn't got this right, that we've let down our BAME students and staff, and that our university has been, and continues to be, so much the poorer for it," she said.
"On behalf of this institution, I apologise for that.
"Acknowledging that injustice, understanding what we are and have been doing to right it, and where we must all play a part in enabling structural change, is an absolutely fundamental step in our reform."