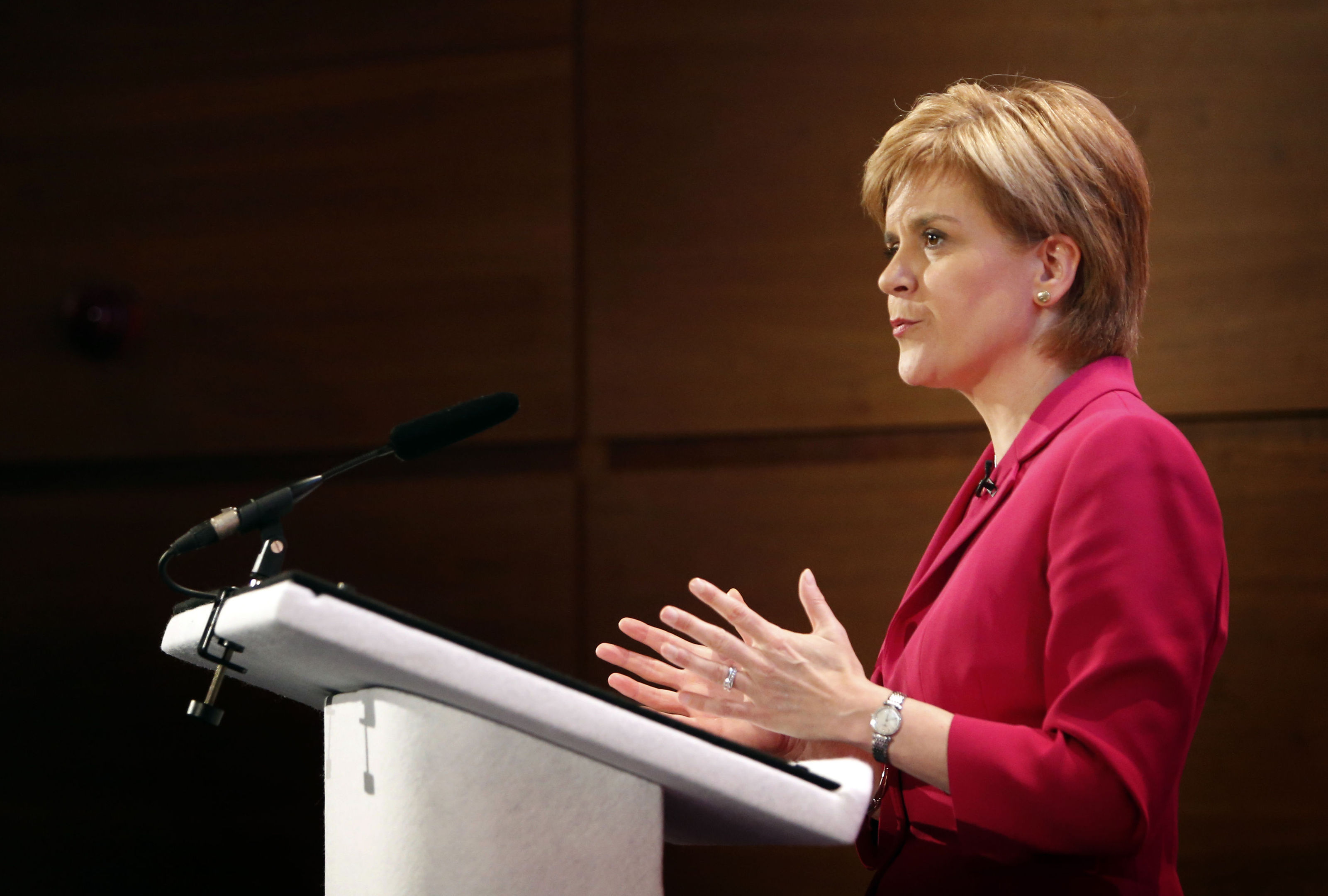 Students should vote for the UK to stay in Europe to secure the benefits for higher education which come with European Union (EU) membership, the First Minister has said.
Nicola Sturgeon visited Glasgow University on Friday as she campaigned for a Remain vote in the June 23 referendum.
She told students that EU programmes such as Erasmus and Horizon 2020 were "instrumental" in maintaining a "broad international outlook" in the countries' universities.
Erasmus is the EU programme which offers opportunities to study, work, volunteer, teach and train abroad in Europe while Horizon 2020 is the EU's research and innovation funding programme.
Ms Sturgeon said: "I'm passionate about ensuring Scotland's education system is the best it can be – accessible, at the cutting edge of research and teaching, and outward-looking.
"Erasmus holds a special place in the SNP's heart as it was former SNP MEP Winnie Ewing who chaired the European Parliament's education and culture committee as Erasmus was established in the late 1980s.
"From those beginnings, the scheme has grown – and in 2012/13 over 1,400 students from Scottish universities were supported by the Erasmus programme to study abroad.
"Of course, our higher education institutions benefit from EU membership just as much as our students.
"Our participation in the EU's Horizon 2020 programme provides an invaluable source of research funding and collaboration for our education institutions – helping them to maintain their excellent international reputation.
"These benefits are worth getting out and voting for – and on June 23 I would urge people across Scotland to get out and vote to remain part of the EU, and secure the benefits of membership."