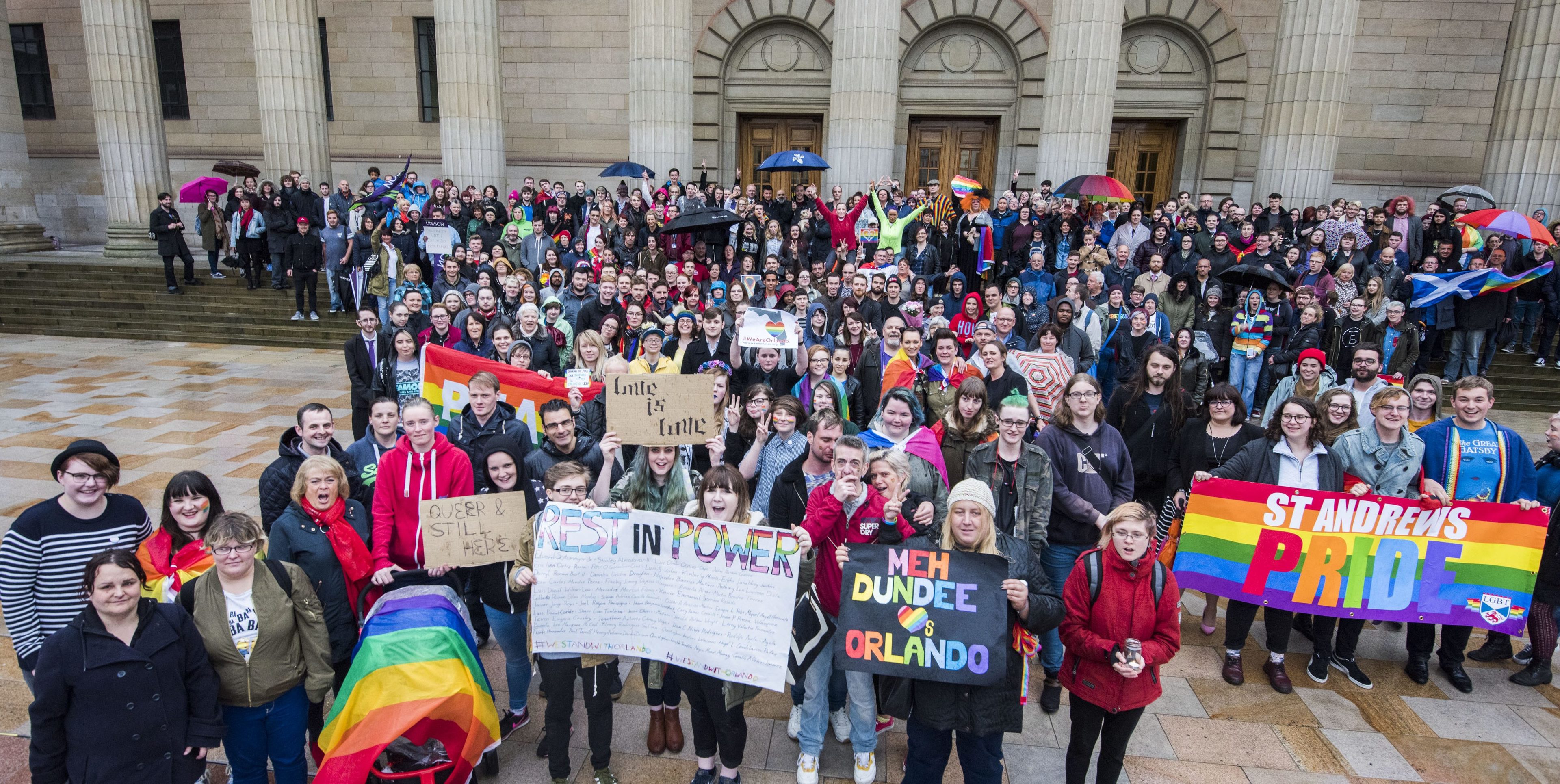 A huge number of people braved Tuesday evening's weather in Dundee to remember the victims of Sunday's mass shooting at a gay nightclub in Orlando.
It was a rainy, misty evening, but that didn't deter a huge turnout of people devastated by the atrocity.
Well done to those who turned out for #Orlando vigil in #Dundee tonight (loads of you!) @thecourieruk @dundeeuni pic.twitter.com/bqMzSIe55t

— Kris Miller (@C_KMiller) June 14, 2016
The event was organised by Dundee University's LGBT Society.
It attracted around 300 people who stood peacefully in City Square in tribute to those who had lost their lives.
Sally Melville, the president of the Dundee University LGBT society had asked the people of the city to join with them in celebrating and remembering the lives of those who died in the mass shooting as they enjoyed a night out at the Pulse nightclub.
"It is important to do this to show solidarity with the LGBT community in Dundee, as well as the international LGBT community – and for all those who will not be silenced in the face of terrorist acts, instead acting with compassion and strength," she said.
The mass shooting, said to be the worst of its kind in American history, left 49 people dead and a further 53 wounded.