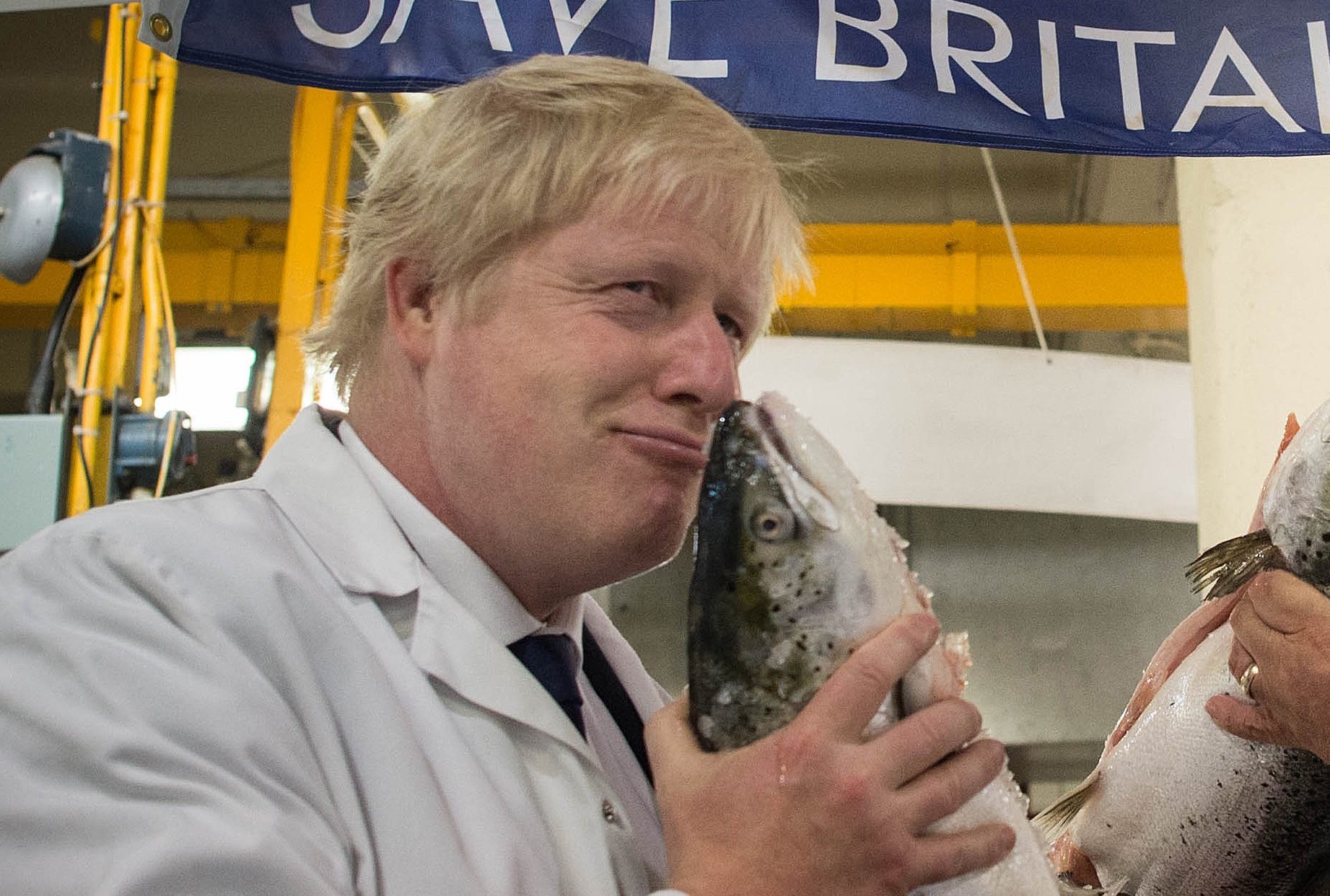 In the final few hours of referendum campaigning, Boris Johnson was spotted wandering the streets of St Andrews.
The former London Mayor, a leading voice in the campaign to leave Europe, was in the Fife town for his daughter's graduation.
His eldest daughter Lara Johnson-Wheeler, 22, was awarded a degree in comparative literature and Latin from the University of St Andrews.
As the nation went to the ballot box to decide the UK's future, Boris proudly watched Lara graduate at a ceremony in the Younger Hall this morning.
Just hours after the Tory was snapped at a London fish market trying to persuade voters the UK should leave the EU, he was spotted walking round the historic town last night.
He even stopped to pose for a 'selfie' with a Remain supporter.
https://twitter.com/MikeBrown15_Fan/status/745935448728535040
News of his visit spread on Twitter, where one user posted: "Working in Scotland this week, just seen Boris Johnson at his daughter's graduation. On EU ref day. Awkward. #crazyman"
https://twitter.com/cmotion/status/745881945914085376
Another, @cmotion, said: "Boris Johnson was spotted in St Andrews last night. Glad to see he's put his daughter's graduation before a big day in his political career."
Boris in St Andrews tonight for daughter's graduation on referendum day tomorrow . Priorities right ! pic.twitter.com/nt67Ypmwac

— Lisa Liddell (@LisaMLiddell) June 22, 2016
Lisa Liddell wrote last night: "Boris in St Andrews tonight for daughter's graduation on referendum day tomorrow. Priorities right!"