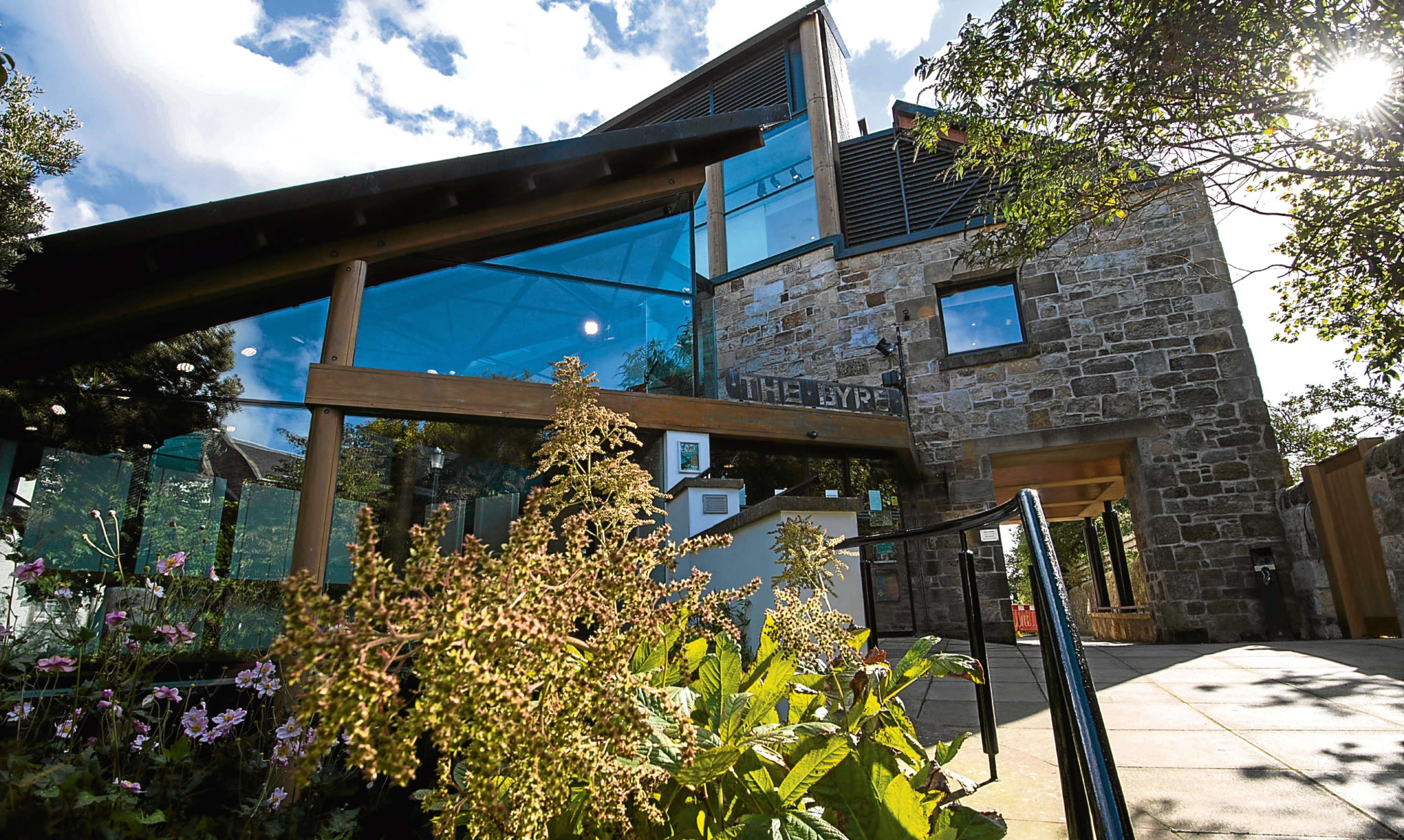 Sir, – As you have reported many times, the University of St Andrews is committed to develop our own sustainable energy sources at Guardbridge and at Kenly to counter the potentially damaging effects of rising external energy prices on local jobs and to play our part in providing a cleaner and sustainable future for Scotland.
We expect and respect the fact that there is both support and a measure of opposition to such plans, particularly at Kenly where we have proposed a small windfarm with cable connection to the grid in St Andrews.
As you have also reported, we specifically decided not to ask local communities to consult with us on the cable route because at present there is a significant doubt over the viability of this project.
Without a radar mitigation solution, it is very unlikely that the windfarm or the cable can proceed. At present there is no immediate prospect of a solution.
Asking communities to become involved in a consultation for a cable which may never be laid, connecting to a wind farm which may never be built would have been potentially confusing and disingenuous.
We have made very clear that if or when a radar mitigation solution is found, we will consult fully with communities.
Recently, one or two of your correspondents have ignored these facts and attempted to argue that our decision not to consult at this stage equates to "outrageous" behaviour which holds our communities and councillors in contempt. Please let me assure you it does not and the facts do not lend credibility to such pejorative attacks.
We take consultation and engagement very seriously and have a proven track record on proactive community consultation.
Our rescue of the Byre Theatre, our support for an independent trust to run the botanic gardens, our involvement in the St Andrews Town Commission on Housing and our work around the transformation of the Guardbridge site to a green energy centre are just some of the developments which bear recent and important witness to that.
Derek Watson.
Quaestor and Factor,
University of St Andrews.
First investment by foundation
Sir, – I write with reference to your story, Dundee set for £11 million boost to economy in first year of the V&A (August 5).
Michelin Dundee is extremely supportive of the V&A Dundee project and very excited about what it will mean for our employees, the community and Dundee's regeneration as a whole.
However, we need to make it very clear that while the team in the Dundee factory were instrumental in the construction of a partnership with the V&A and presenting its potential to the Michelin Corporate Foundation, it is not sponsoring V&A Dundee or even the Michelin Gallery within it, as stated in your article.
This funding is coming from the Michelin Corporate Foundation, a charity set up by the Michelin family in France to back projects related to innovation, sustainability, heritage, mobility and other issues across the world.
Dundee should be very proud that this is the first investment made by the Michelin Corporate Foundation in the UK, and Michelin in Dundee will be working closely with V&A Dundee but the 25-year investment is coming from the foundation.
David Johnson.
Michelin Tyre plc,
Campbell Road,
Stoke-on-Trent.
Work together to crack crime
Sir, – In response to Jim Crumley's column, The Glorious Twelfth – a Victorian throwback? (August 16) I would like to say that while it may be difficult for Jim to accept some inconvenient truths about the grouse shooting sector, gamekeepers, estate workers and landowners are very much involved in golden eagle conservation.
Furthermore, sporting estates play a key role in the conservation of a wide range of bird species.
I want to make it crystal clear that we fully condemn illegal acts and the persecution of raptors and we completely support the Scottish Government's decision to investigate the alleged disappearance of some satellite-tagged birds.
However, our issue with the RSPB on this occasion, was their decision to seek media attention around August 12 before working alongside partners in the Partnership for Action Against Wildlife Crime who are working to eradicate illegal behaviour.
On these particular bird disappearances, the police have said they will not be investigating any crime. However, efforts to probe such disappearances would be greatly enhanced by RSPB building relationships and working with land managers on the ground.
There is no clear evidence of the golden eagles in question having even died in the Monadhliath area, let alone having been persecuted on grouse moors.
Whatever has happened, the sharing of evidence and theories around alleged incidents would surely be a beneficial first step ahead of seeking headlines.
It has been shown time and again the most effective way of eradicating wildlife crime is working constructively together.
Tim Baynes.
Scottish Moorland Group,
Stuart House,
Eskmills Business Park,
Musselburgh.
No need for new Dundee store
Sir, – You have featured for more than one day the continuing saga of the Next superstore application in Dundee.
Your articles have perpetuated the myth of the "extra" 125 jobs to be created but have failed to mention the jobs that would be lost elsewhere.
The waterfront development is an imaginative attempt to attract cultural tourists to the city. Perhaps the next step for the authorities should be to produce a brochure showing that Dundee has the fewest boarded-up shops in Scotland, if not the UK.
Profits from local shops, bars, restaurants and coffee shops are spent locally while large firms send theirs south or increasingly across the Atlantic.
Dundee needs another superstore like it needs another Tay Rail Bridge Disaster.
Sandy Constable.
The Health Store,
95 Commercial Street,
Dundee.
EU fudge starts to develop
Sir, – The concern of the Remainers in the Brexit vote was the likely inability of government and its various agencies to capitalise on any freedoms or opportunities that Brexit might bring because in the past 44 years Britain has not been required to show much commercial initiative.
Instead, it has been largely concerned with implementing EU compliances and directives, and the entire government and civil service have never known a time when Britain did anything else.
Indeed, it is now clear that the wonderful new commercial world of Brexit was as big a myth as Scotland's recent claim of being able to finance its independence, and so Brexit has proved an expensive emotional luxury thus far.
In time we might be able to translate gung-ho into commercial reality, but that is a long and expensive journey.
What is now happening, of course, is the inevitable fudge, where Britain and its EU partners come to new accommodations, as the Brussels elite realise the mistake of their overbearing management style, and our position within the nest is being improved to the point where it will not be worth the paperwork and effort to exercise Article 50.
Malcolm Parkin.
15 Gamekeepers Road,
Kinnesswood,
Kinross.
SNP now faces internal critics
Sir, – At the Edinburgh Book Festival, Alex Bell revealed in a debate that SNP internal polling showed that the dogmatic and sometimes abusive online cybernats cost them support in the run up to the 2014 independence referendum.
As one of Alex Salmond's former aides he has more insight than most into the thinking of the party's strategists.
He also criticised the White Paper published at that time for an economic case that made no sense, describing it as "drivel".
This summer of revelations from current and previous figures in the SNP hierarchy and party machine continues, as all manner of previous assertions and denials are being debunked.
When the long-awaited SNP refresh of its case for independence is finally launched it seems it will need to focus as much energy responding to critics from its own side as from opponents.
Keith Howell.
White Moss,
West Linton.