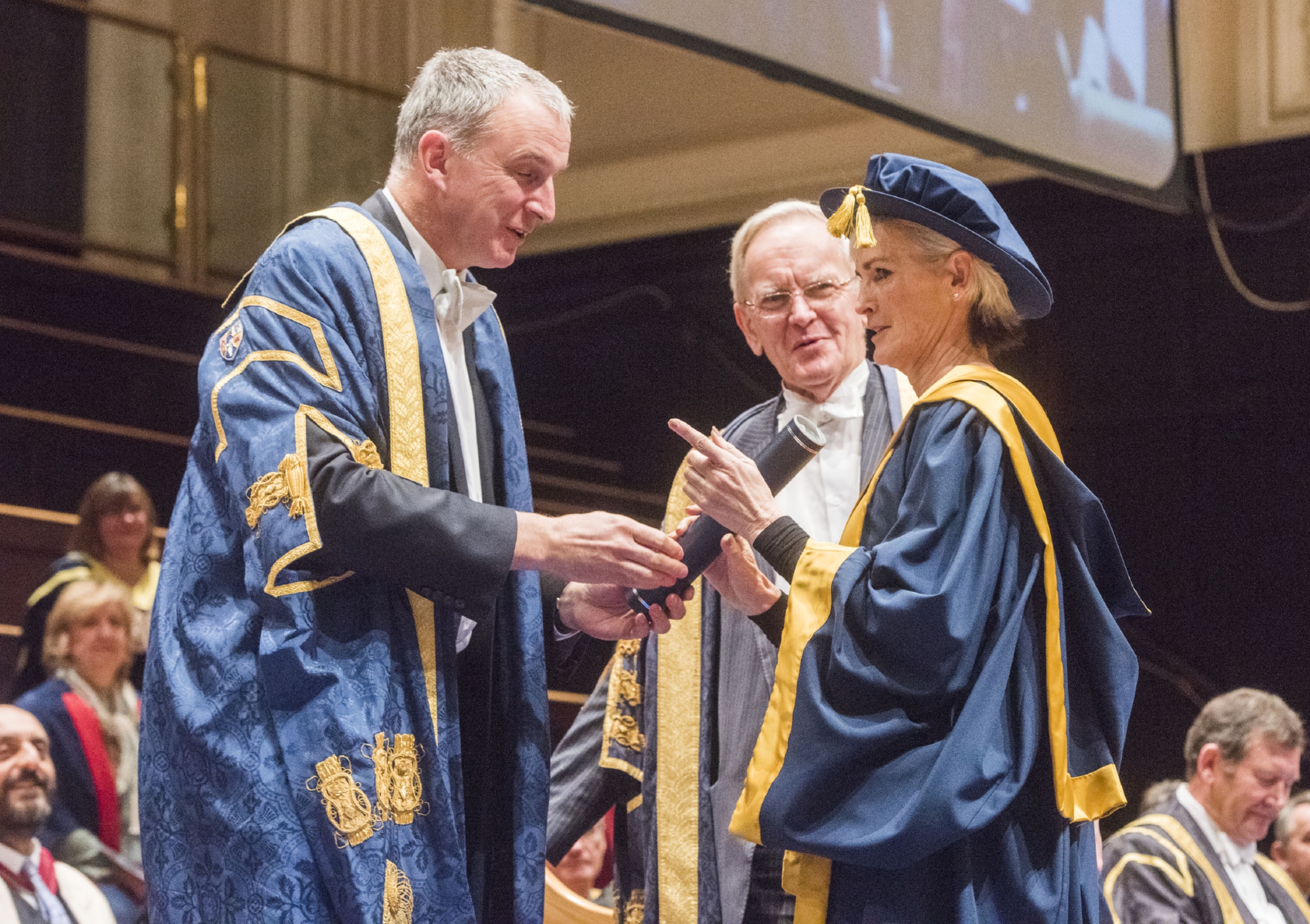 Judy Murray said she is determined not to "waste" opportunities afforded by her sons' successes, as she received an honorary doctorate from Abertay University.
The mother of two world number one tennis players in Andy and Jamie, she received an honorary doctorate in education for her services to sport and for her ongoing initiatives to improve accessibility to tennis.
In a period of unprecedented success in tennis for the UK, owing almost entirely to the Murray family, the grandmother of one was given the limelight on this occasion.
She said: "This is a very proud moment for me.
"It's lovely to be recognised for what we've contributed as a family to sport in Scotland.
"However, I hate that Scotland has this awful obesity tag when we obviously want to be a healthy nation.
"I recognise there is a huge opportunity to grow the game against the excitement generated from the success that my boys have both had and I'm determined that there will be a legacy.
"I never would have imagined that they'd end up where they are and that tennis would be in this position where everyone is talking about it and it's being shown on television in pubs and things.
"I'm just so determined that we don't waste this opportunity."
Some of her best known initiatives include Miss-Hits, a starter tennis programme for girls aged five to eight and Tennis on the Road, a programme seeking to improve access to the game for rural areas.
Also receiving recognition yesterday was computer game music composer Rob Hubbard, who received an Honorary Doctorate of Music for his pioneering work in the gaming industry.
He is best known for his experimental work writing and programming gaming theme tunes in the 1980s, specifically for his work unlocking the musical potential of the Commodore 64.
He said: "I'm just an ordinary guy so it's quite overwhelming to be recognised in this way.
"When I first moved to California in the 1980s to work for EA Sports, video games were just taking off and I thought the popularity would just last a year or so.
"All these years later and the industry is massive, with Dundee and Guildford carving themselves out as the hub of the industry in the UK."
Author of two acclaimed books on the science of high performance, Matthew Syed, also received an Honorary Degree of Liberal Arts.
He is a former international table tennis champion and columnist for The Times.