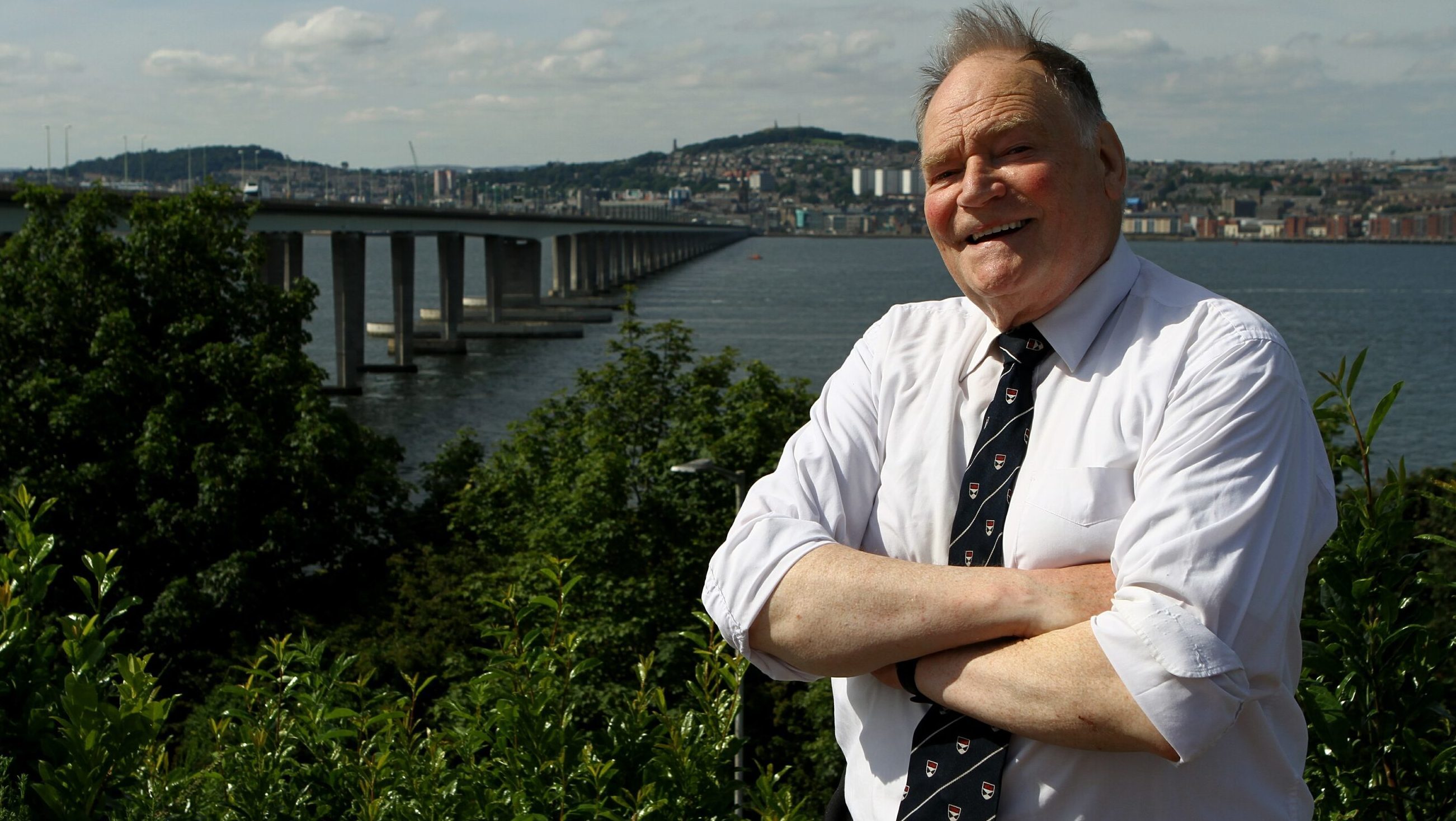 A former Dundee student who made history by becoming the first member of the public to cross the Tay Road Bridge when it opened in 1966 has been immortalised in song by an award-winning Tayside song writer.
Perth-born Eddie Cairney, who now lives in Arbroath, has released an album called Tay Road Bridge which features a song dedicated to Welshman Hugh Pincott, now of Plymouth.
The song 'A dragon ow'r the Tay', tells how Hugh, then a chemistry student at Queen's College, Dundee, draped  a Welsh dragon flag over his car when he made the crossing from Dundee to Fife on the day of the bridge's official opening on August 18, 1966.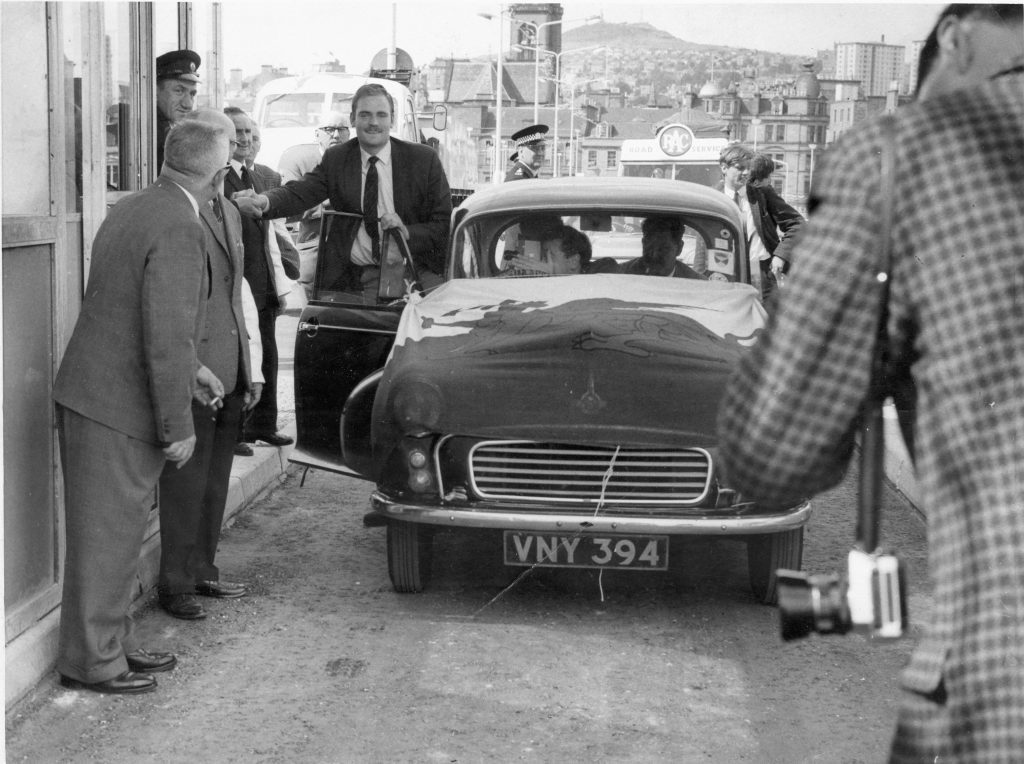 Eddie, who was inspired by Hugh's visit to Dundee during the Tay Road Bridge's 50th anniversary celebrations last summer, said: "When I read the story of Hugh being the first person over the bridge, I thought it was a great subject for a song. "
Hugh, who was awarded the first Phd from the new Dundee University, which also celebrates its 50th birthday this August, said of the song: "It's unbelievable. I feel both humbled and honoured to be featured in verse and music by such a talented, well-known Scots artiste like Eddie. I am already collecting his albums!"
Eddie, 64, says his Tay Road Bridge album should have been out "ages ago".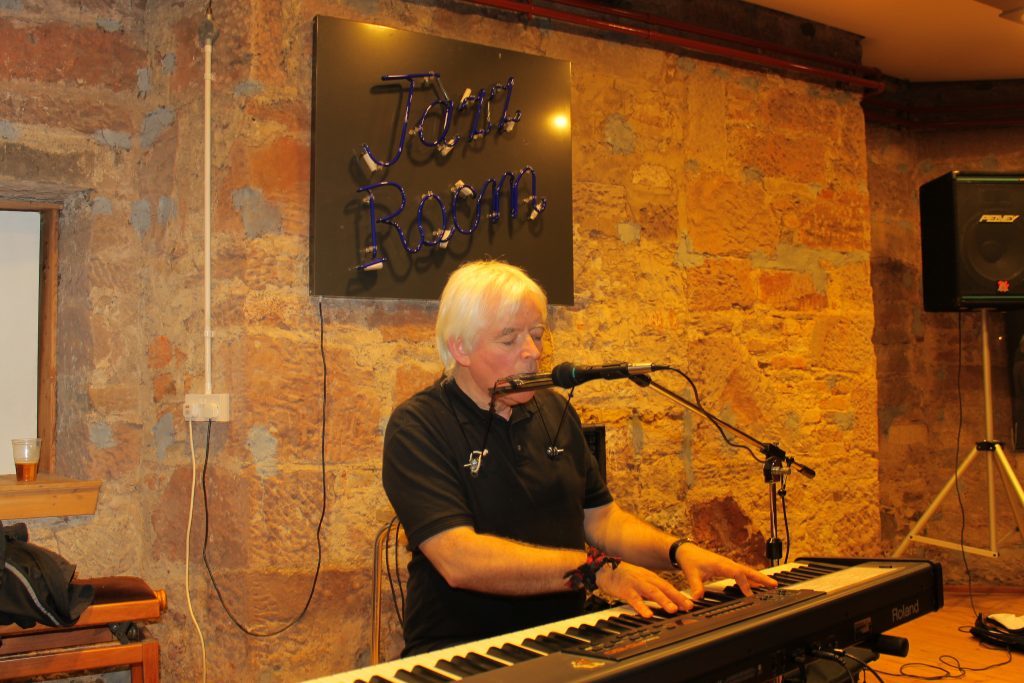 But he is no stranger to music and song influenced by Dundee and wider Scottish history.
Last year he featured in The Courier for his efforts to put the complete works of Robert Burns to music.
With a piano style influenced by Albert Ammons, Champion Jack Dupree and Memphis Slim, and a song-writing style influenced by Matt McGinn, Michael Marra and Randy Newman, the former Perth High School pupil, who wrote the 1984 New Zealand Olympic anthem, has organised a number of projects over the years including the McGonagall Centenary Festival  for Dundee City Council in 2002.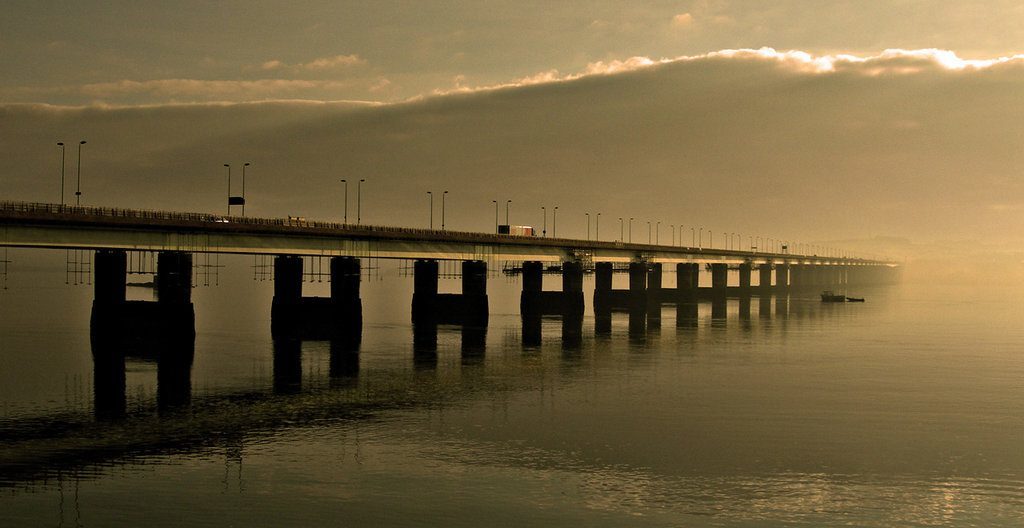 Other songs on Eddie's Tay Road Bridge album include:  A' doonhill tae Dundee –  a comical look at the outcome of Tay FM's poll to find a slogan to promote Dundee in 2002. It refers to the slope of the bridge from the Fife to Dundee side;  A right royal landfill  – which takes a swipe at the decision of the city fathers to destroy the city's famous  Royal Arch; Beautiful road bridge of the River Tay –  pays tribute to William Topas McGonagall and speculates that if had still been around in 1966, he wouldn't have missed a trick; Fifies –  a nostalgic look at the former Tay ferries, and  Hanfaes  o' notes – which is all about the alleged corruption at Dundee city council in the 1970s.
The songs are available via iTunes – https://soundcloud.com/albdemec/sets/tay-road-bridge or via Eddie's website www.eddiecairney.com
A dragon ow'r the Tay
Verse 1
On the seventeenth of August in the year o' 1966
A car drove awa fae the Blackie tae be the first ane in the que
Verse 2
He gambled on a day'n a half jist tae keep on the safe side
And settled doon wi' the books an' the spam'n the juice
But the polis moved him on
Verse 3
But Hugh was not to be undone so he set his sights on 7 o'clock
So he went hame an'e dreamt o' fame then he timed it tae a tee
Chorus
Then ou'r the bridge went the wee black car
Wi a dragon tae the fore fur abudy tae see
As it gaed ou'r the Firth o' Tay joinin' Fife, Wales and Dundee
Verse 4
Sergeant Noble said "you're first to go"
And Hugh said "oh I know it is the shortest route"
But it turned oot someone had just tossed a coin
Verse 5
Place was right but the reason wrong
And Hugh had been right all along
And the press jumped in and aff they went
And the car started first time
Chorus x 3