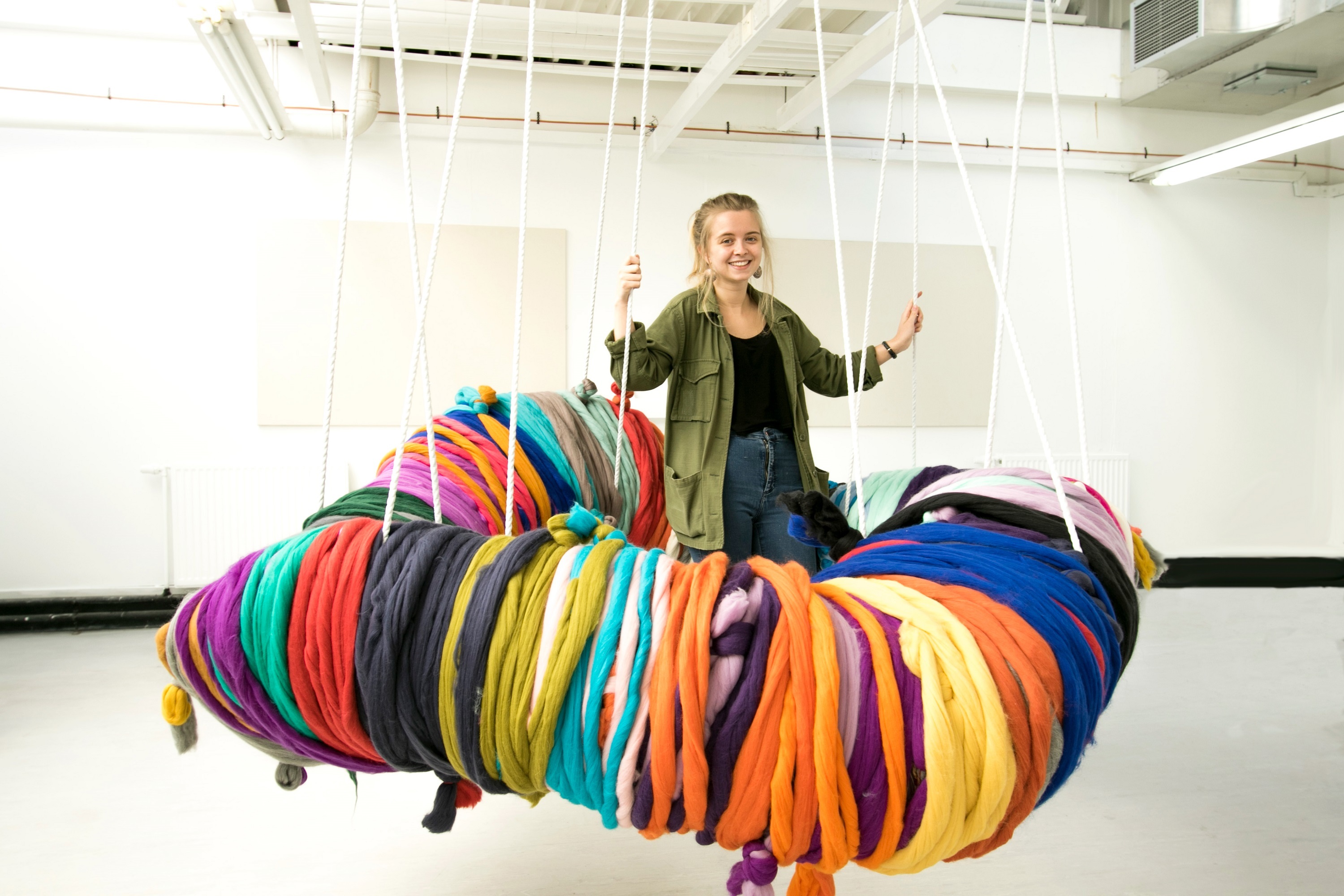 Dundee University will be turned into Scotland's largest exhibition space next week for the 2017 Art, Design and Architecture Degree Show.
The show takes place throughout the two buildings and 14 floors that comprise Duncan of Jordanstone College of Art and Design with every spare space hosting exhibits from some of the UK's brightest emerging talents.
The exhibition will open to the public on Saturday May 20, with the preview evening taking place the night before.
Almost 350 students from Duncan of Jordanstone and the School of Social Sciences will showcase the fruits of their undergraduate labours to thousands of visitors over the show's 10-day run.
A range of activities, including pop-up cafes run by Dundee restaurant Gallery 48 each weekend, will also take place during the exhibition's run.
Duncan of Jordanstone was ranked as Scotland's leading school of art and design in the recent Complete University Guide and Guardian University Guide tables and many of its students go on to be world-renowned artists, animators, designers and makers.
This year's cohort will be hoping to emulate the success of alumni such as Turner Prize winner Susan Philipz, film director David Mackenzie, illustrator Jo Basford and photographer Albert Watson.
Professor Paul Harris, dean of Duncan of Jordanstone, said: "It is hard to describe how exciting and vibrant a time this is for everyone involved.
"The buzz has been building for months and the students who have poured their heart and soul into their work over several years are reaching the end of their undergraduate careers.
"This is far from the end of their journey in art and design, however.
"They may become practising artists or they may go on to work in film, games and animation studios. They might find themselves working with some of the world's largest tech companies or leading the next big start-ups.
"They may go on to do something completely different but we are confident that what they have learned in their years here will stand them in good stead, regardless of which field they choose to work in."
Professor Harris added: "This is a chance for visitors to immerse themselves in work by some of the UK's most talented emerging architects, artists and designers, hugely creative individuals who have the potential to change the way we live by tackling some of the biggest problems facing the world."
The Degree Show is one of the highlights of Dundee's cultural calendar, with 12,000 to 15,000 visitors expected to attend and generate in excess of £1.5 million for the local economy in the process.
The preview evening for students, their families and guests takes place from 6 to 9pm on Friday May 19.
The Degree Show then opens to the public the next day and remains open until Sunday, May 28.
Admission is free and the exhibition is open from 10am until 8pm (Monday – Friday) and 10am to 4pm (Saturday – Sunday).