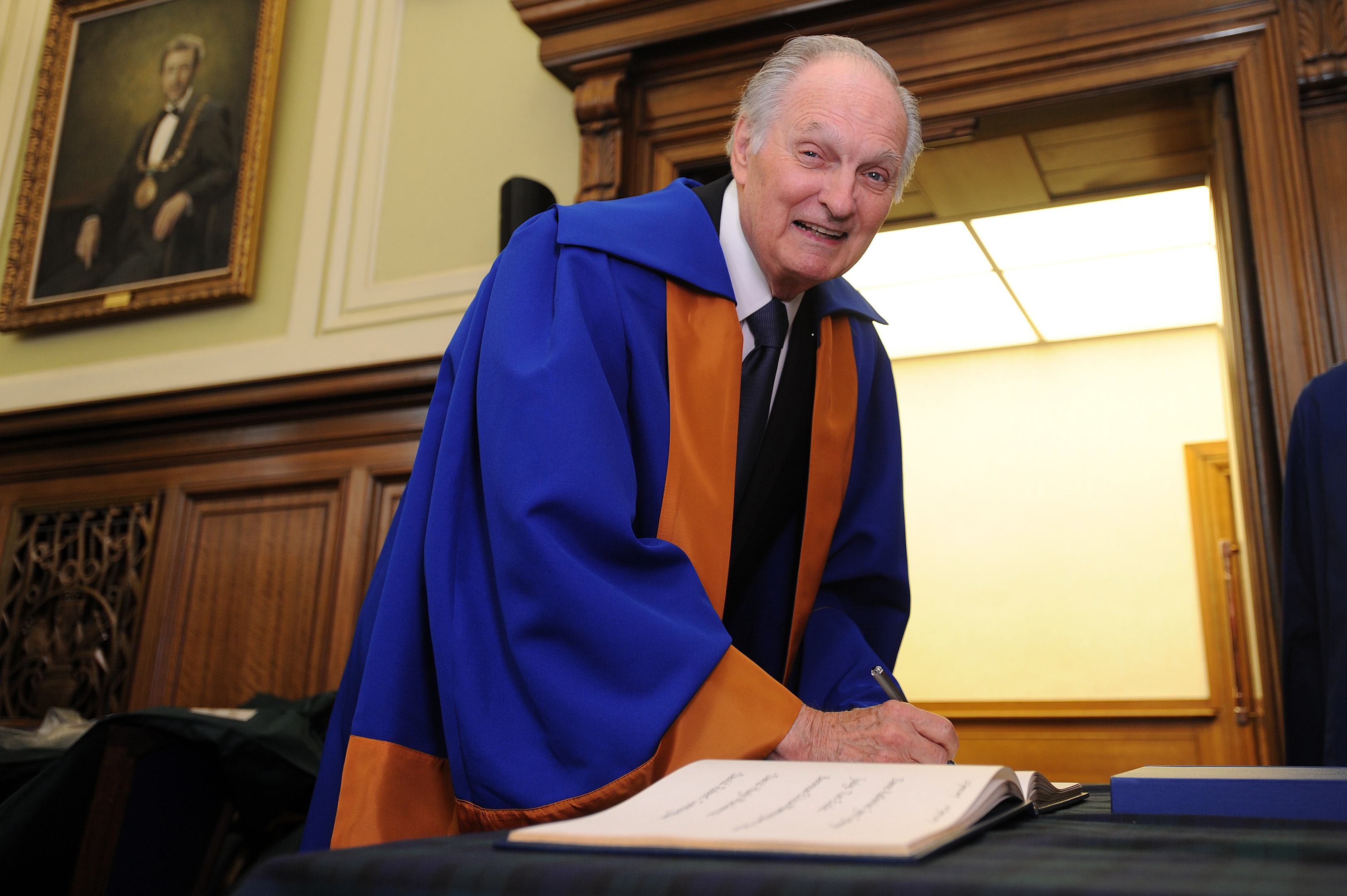 Acting great Alan Alda has hailed Dundee as a "lovely, kind and personal" place during his first visit to the City of Discovery.
The 81-year-old actor, known best for his role in 1970s show M*A*S*H, received an honorary degree from Dundee University yesterday morning.
Mr Alda was recognised for his contribution to the field of communication of scientific research.
The star believes being able to communicate advances in science clearly and free of jargon to be crucial to the understanding of research.
Such is his passion for science, Mr Alda helped open the Alan Alda Center for Communicating Science, which aims to teach scientists communicative skills to help the world understand science.
Speaking ahead of being presented with his honorary degree, Mr Alda said: "We're going to partner up with the people who do forensic science here and help forensic scientists communicate better, so when they present evidence in the courtroom, or challenge evidence, the jury will be able to understand it a lot better.
"It's a move towards better justice."
More than 2,700 students will receive their degrees and diplomas during Dundee University's week-long graduation ceremony.
Mr Alda believes communicating scientific research in a way which ordinary members of the public can understand is "extremely important".
He said: "If a person is going to go to jail for life, or for a portion of life, then you really don't want that to be based on a misunderstanding of the evidence.
"You can take evidence and argue in favour of evidence, but if people don't understand the evidence itself then it's just really a question of who has the better argument or who is cuter in court."
Although Mr Alda has been unable to explore Dundee as of yet, he has been impressed by the city's friendly nature.
He said: "I haven't seen much of it (Dundee), I've been sleeping since I've got here.
"But do you know what's really lovely about this place? Every single person we've met has been so kind and personal, available. No one is formal.
"It's really terrific."
Others who received honorary degrees include Fatou Bensouda, chief prosecutor of the International Criminal Court, and Turner Prize winner Susan Philipz.