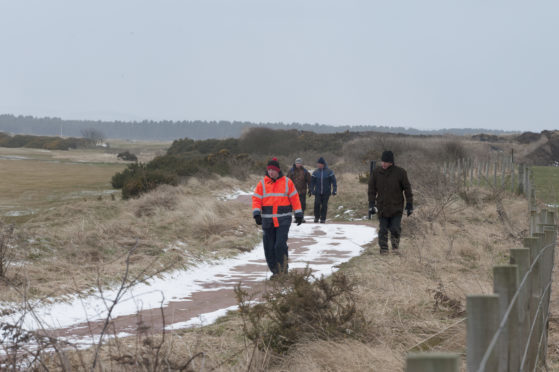 A formal search for a missing St Andrews University student by volunteers has been scaled back after nine days as fears continue to grow for his safety.
Duncan Sim, 19, was last seen outside Madras Rugby Club at around 11.15pm on Wednesday March 14 and was reported missing after failing to return to his student accommodation at Agnes Blackadder Hall.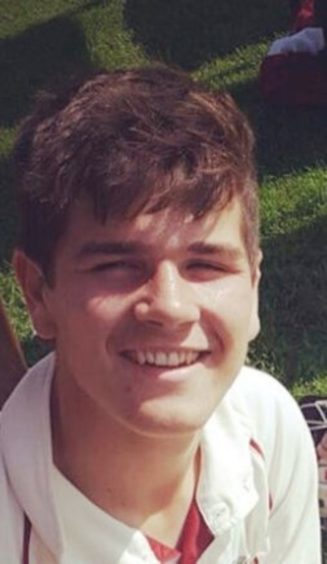 Since then, a huge search has been undertaken by Police Scotland and partner agencies, as well as more than 100 volunteers from the local community in St Andrews and Mr Sim's hometown in the Scottish Borders.
However, following an extensive meeting with Chief Inspector Steven Hamilton, who is leading the search to find the popular young student, volunteers say they have taken the "carefully considered" decision to stand down.
Ben Peddie, the former Athletic Union president at the University who has been helping to co-ordinate the volunteer search operation, said: "The police have explained to us how their search is operating and the resources they now have on the ground.
"The volunteer efforts have played a huge part in ensuring the most comprehensive search for Duncan since his disappearance last week, and the police are extremely grateful for these efforts.
"Following our meeting however, we have taken the carefully considered decision to stand down the formalised volunteer efforts.
"We need to let the police do their job.
"They are continuing to expand their search parameters and have all appropriate resources at hand.
"The search is far from over, it has simply entered a phase where there is limited scope for continued volunteer searches to have a meaningful impact.
"That is not to say there won't be a need for volunteer support as the police operation develops."
Mr Peddie also thanked all the volunteers who have helped scour the area over the last week or so, despite no trace of Mr Sim being found as yet.
Officers marked a week since his disappearance on Wednesday by returning to the place where Mr Sim was last seen, speaking to motorists and people in the town centre in the hope of finding some clue which could lead to his whereabouts.
Police have asked local residents to check their vehicles, gardens, outbuildings and sheds in the belief Mr Sim may have entered these to seek shelter.
Meanwhile, Kemback Community Council members and volunteers are still planning to search an area of Blebo/Kemback Woods near – and in – caves where there are also cliffs that could be hazardous at night.
The area – a few miles away from St Andrews – has not been fully searched, and volunteers are due to meet at the top of Jenny's Steps at 10am.
Anyone with information can contact Police Scotland via 101, quoting incident number 2987 of March 15.