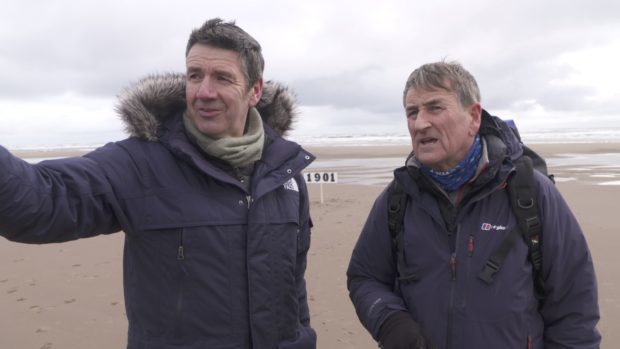 Montrose beach will be part of a key focus of a new BBC Landward investigation into the country's vanishing coasts.
Presenter Dougie Vipond visited Angus with a film crew for the first episode in the new spring season which begins on Monday,  looking at the issue of coastal erosion in its 'Disappearing Scotland' investigation.
Working with a team from Glasgow University, Vipond is looking at parts of the Scottish coastline at threat and homed in on Angus as one of Scotland's most vulnerable areas.
Experts and the local authority have been battling the problem for decades, with fears the town's historic links medal course will fall victim to the disappearing dunes.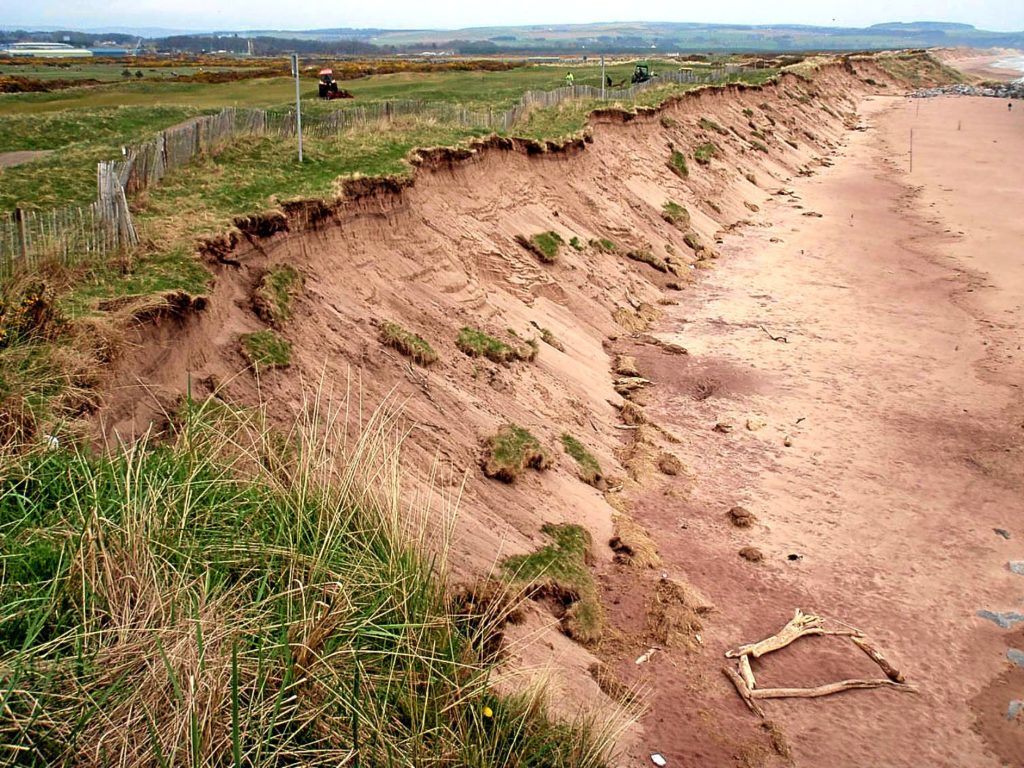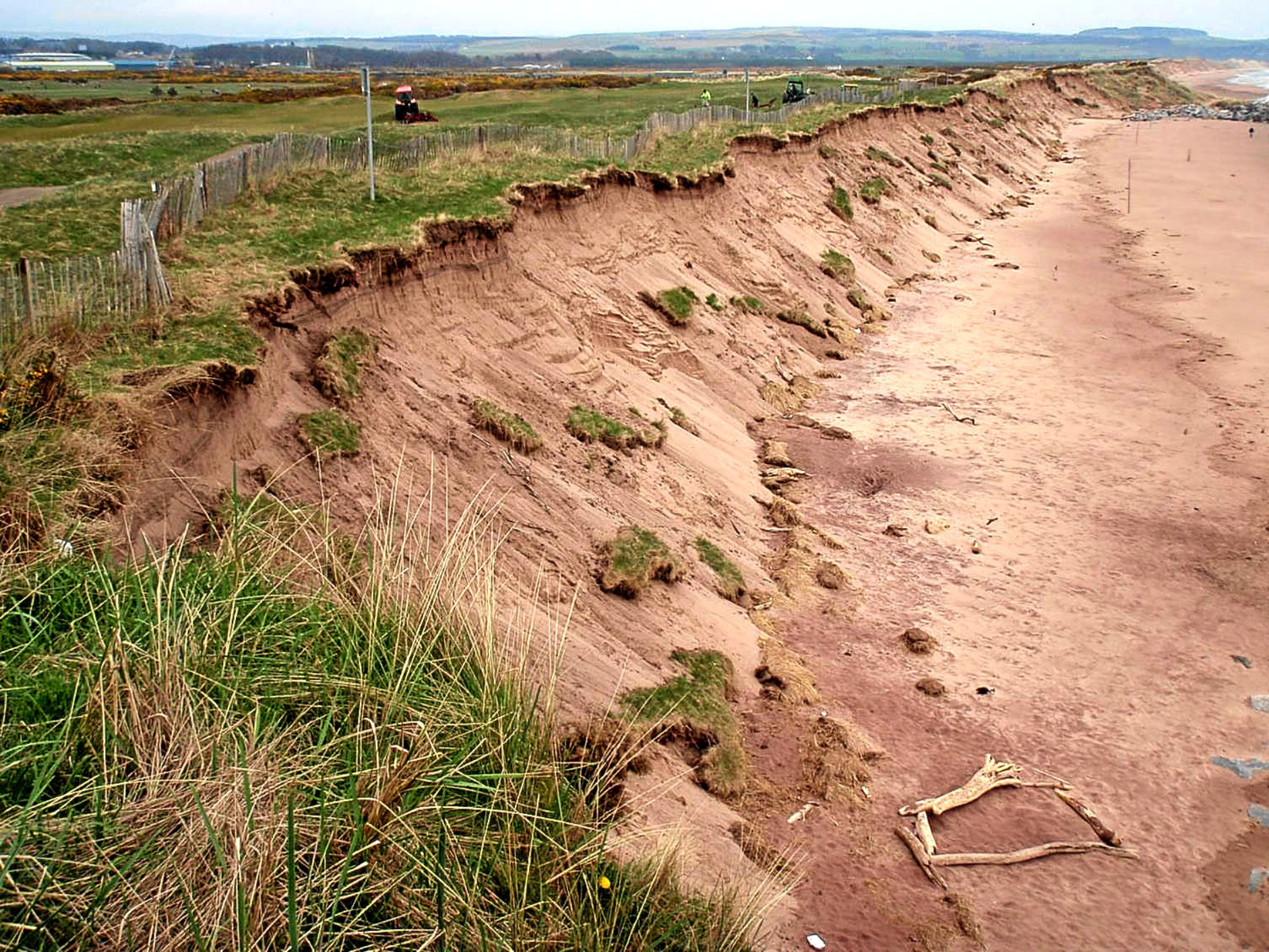 Presenter Vipond was joined in Angus by Dr Jim Hansom, honorary research Fellow of the School of Geographical and Earth Sciences at Glasgow University, who is leading research for the Dynamic Coast project which in the current phase will map and categorise the resilience of Scotland's natural coastal defences.
In January Angus Council revealed Montrose Bay had been chosen as a "super site" for research into the environmental problem.
The two-year project DynamicCoast.com is led by Scottish Government and Scottish Natural Heritage and uses the latest monitoring techniques to map and categorise the resilience of the Scotland's coastline and identify links between erosion and flooding.
Angus Council communities convener Craig Fotheringham said: "Montrose is one of five 'super sites' where research will forecast future change and erosional damage and work with stakeholders like local authorities, SEPA and Historic Environment Scotland to develop plans to mitigate these effects.
"We are delighted to be a project partner for National Coastal Change Assessment 2 as it complements and augments the wealth of work we are currently undertaking in relation to flooding and coastal erosion.
"The research will undoubtedly raise the profile of coastal erosion at Montrose and will add to our knowledge of the causes and effects of coastal erosion.
"It will help inform future actions and direct resources aimed at effectively mitigating coastal erosion, particularly at Montrose," added Monifieth and Sidlaws Conservative councillor Mr Fotheringham.
An Angus Council spokesperson said: "Angus Council will continue to take an active part, alongside partners, in the ongoing management of erosion in Montrose.
"We are looking forward to seeing the BBC programme in which Montrose is highlighted and the issues fully explained – along with some stunning Angus scenery."
Landward goes out on BBC One Scotland on Monday at 7.30pm.
The programme will also feature a visit to Cullen on the north east coast where a special site is under threat.