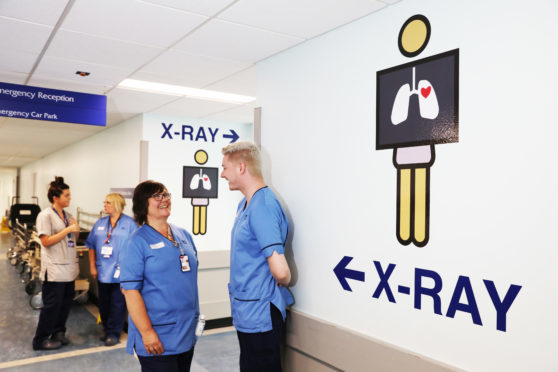 It is a fact of life – like rain on holiday or a traffic jam on your way to work – that a trip to A&E usually involves hours of sitting around not knowing what is going on.
Doctors, nurses and staff at Ninewells are well aware the inconvenience and uncertainty this can bring – however necessary the delays might be – so decided to draft in some Dundee University students to bring about some changes.
Following years of hard work, meetings, interactions with patients and the advice of staff, the barren walls of the hospital's emergency department have been transformed into informative spaces.
Carefully thought-out designs, informing people where they are, what to do and who they are talking to, are intended to help patients and visitors feel more at ease and give them a better understanding of what is going on.
One of the murals helps visitors identify staff, by showing what type and colour of uniform they will be wearing, while another easily identifies the button which needs to be pressed to exit the ward.
Jaime Stein, a university graduate who was part of the project and now works for a local design agency, said he and his colleagues had worked to make the emergency department feel less daunting.
He said: "I am over the moon that our designs have been implemented in Ninewells.
"This project really stood out as one of the most vital projects we undertook at university because we were designing for people in need.
"It's great to think that the work we did has translated into something that may make everyone's experience of hospital less confusing and daunting."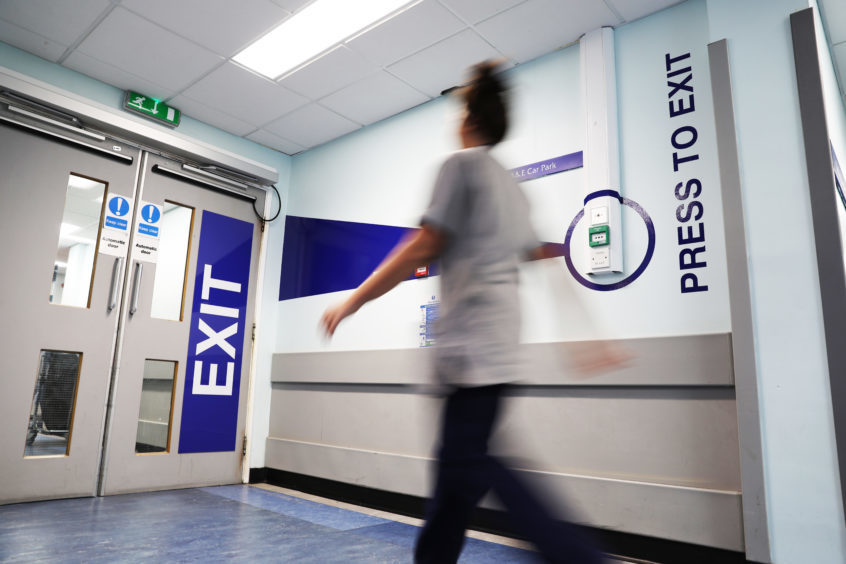 Emergency consultant Shobhan Thakore said: "Patients coming to an emergency department often have to wait to be seen.
"They understand this is necessary but we understand it can be frustrating and we are looking for ways to improve this experience.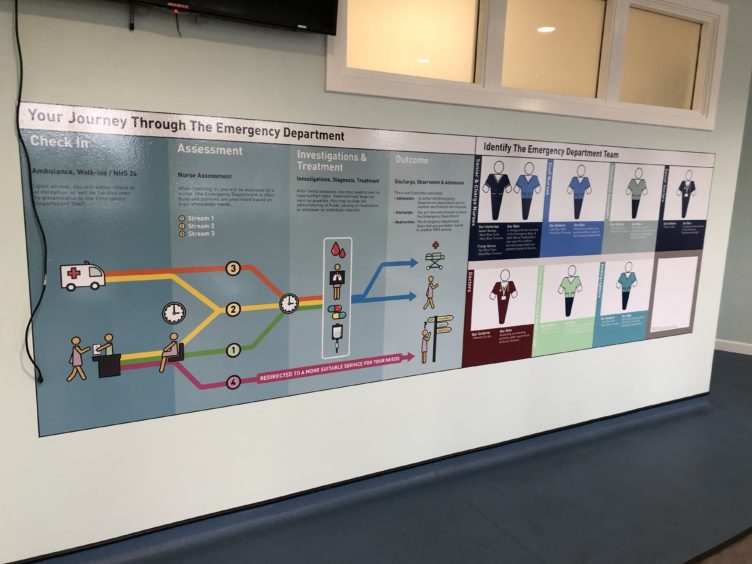 "We are delighted with the results of this project. It has been thought provoking for the staff who work here, and we have a fresh outlook on what we can do to ensure an improved experience.
"The students have done a great job. We are very impressed with what they have produced and it is great to see it in the department."