Poignant, humorous and harrowing experiences of Scottish veterans have been brought to life in an innovative new virtual reality project at Abertay University.
Poppyscotland has collaborated with the Dundee institution to produce Their Memory, a prototype virtual reality simulation that sees players explore the real-life memories of those who served their country across various major conflicts.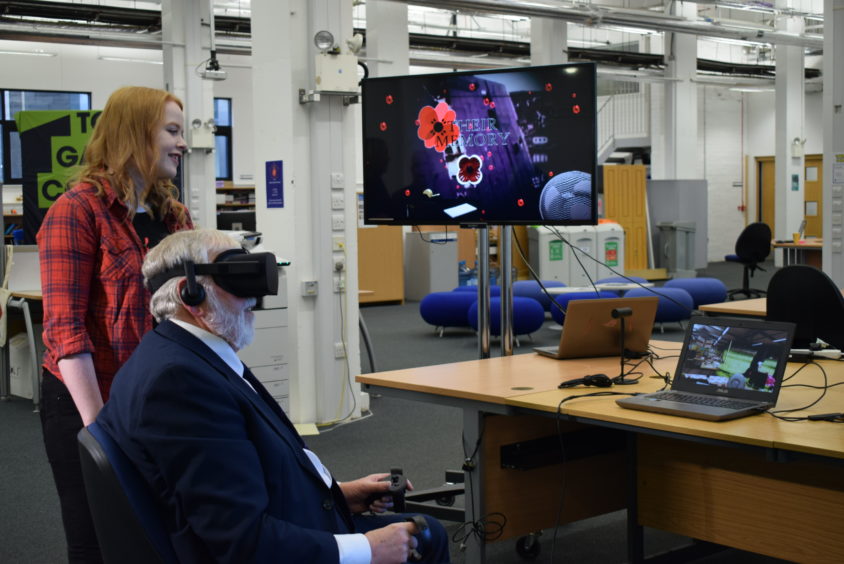 The project saw seven veterans open up to the Abertay team, sharing their reasons for signing up, stories of battle and friendship, and describing what the poppy and remembrance mean to them.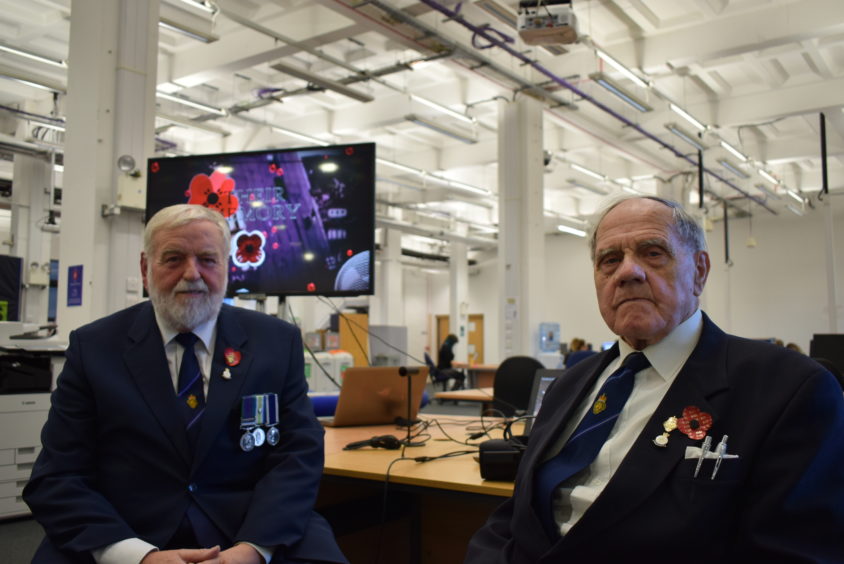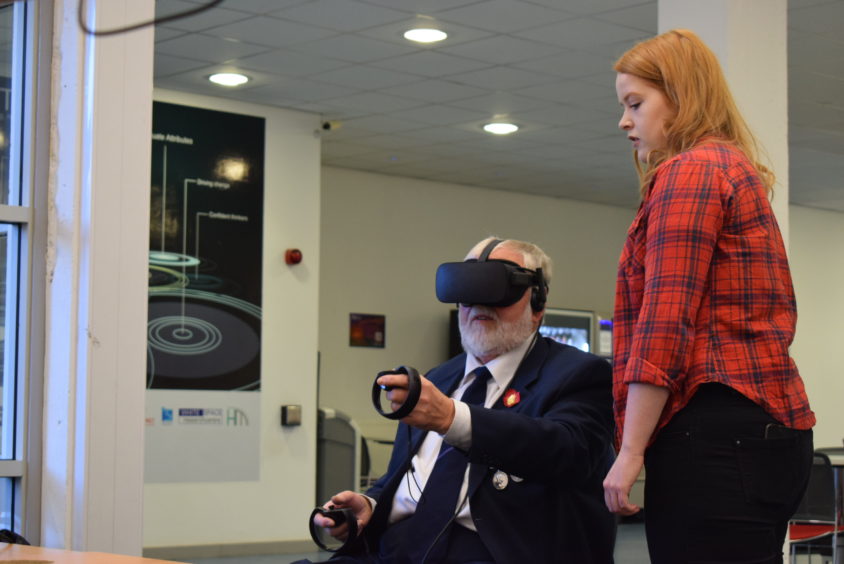 Veteran Alf Gibbons, 73, from Newport, a chief petty officer in the Royal Navy Fleet Air Arm, was involved in the project, along with John Sutherland, 83, a private in the Black Watch from Dundee.
He said: "We have been involved all the way along and now we've seen the finished project it has been great.
"No country should forget its past history and what people have had to do, both in previous and current generations, so it is important to carry on with remembrance.
"There's no finer symbol than the poppy – I never have to rattle a can, from the children who come up and ask 'how much is a poppy mister' to the businessmen who come up and just stuff your can with notes."
Mr Sutherland added: "It's 100 years on now, so I think it's very important to keep coming up with new ways of remembering those who gave up their lives.
"It was just a great thing to be involved in and I've really enjoyed working with the students."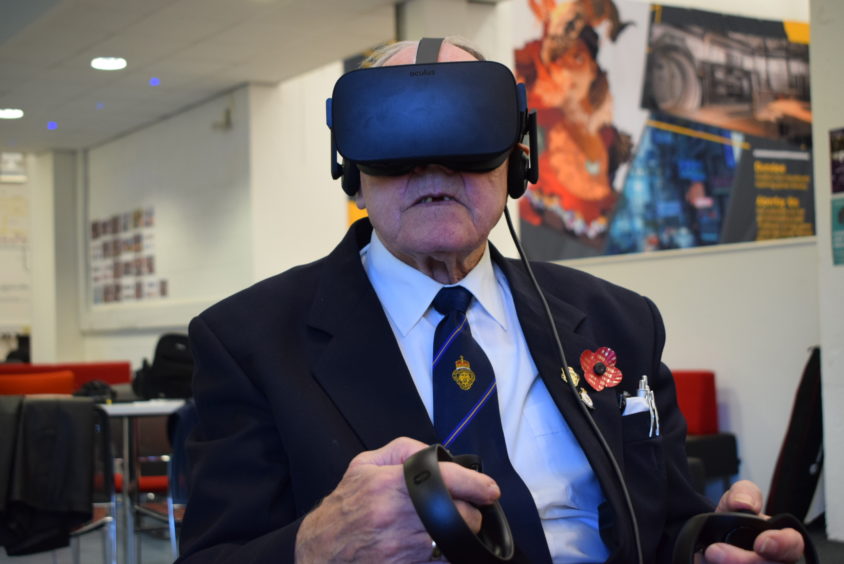 Their Memory has been led by Dr Iain Donald of Abertay's School of Design and Informatics and Research Assistant Emma Houghton.
The immersive experience allows the user to explore a virtual version of Lady Haig's Poppy Factory in Edinburgh, with a series of artefacts laid out, to be picked up.
The personal items include a poppy, a poppybox, letters and pictures from children, a mortar shell, a model tank, a plane, a copy of an oath, a bullet, a coffee mug from Bosnia and a NATO flag.
When selected by the user, each item triggers an interview soundtrack of a veteran describing a related memory or a Poppyscotland video, as the user continues to explore the virtual area.
The Abertay University academics, along with support from Abertay graduate games studio Pocket Sized Hands and Dundee-based Ruffian Games, initially came together with Poppyscotland to examine how technology, and in particular virtual reality, could be harnessed to capture and share memories.
The current version is due to be released on the Oculus Go virtual reality platform.
Gordon Michie, head of fundraising at Poppyscotland said: "It is vital that we preserve and share the memories of veterans experiences so that they are understood and recognised for generations to come.
"Poppyscotland strives to be innovative in the way in which we do this and utilising the latest virtual reality technology allows us to both reach new audiences and provide them with a truly immersive, memorable experience."