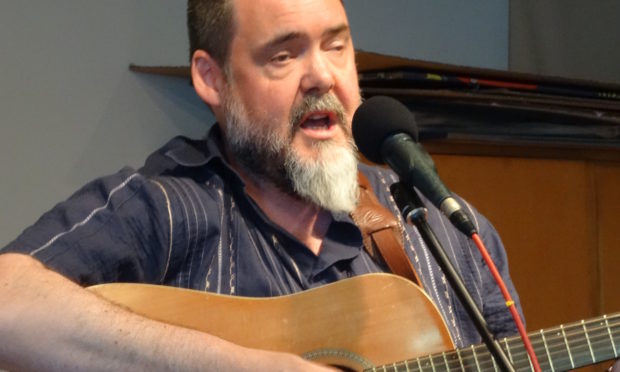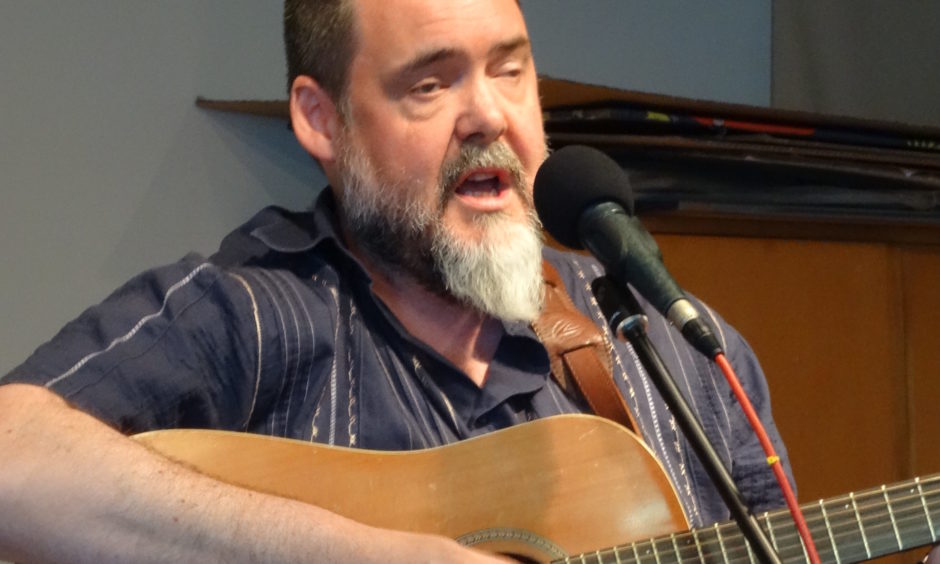 A blind New Zealand folk singer wants to secure a homecoming gig date in Tayside – after being overwhelmed by the response to his first album.
Paul Brown, who was the first blind student at Dundee University, put together an album of songs which was launched at the iconic folk venue The Bunker in Devenport, Auckland.
The album includes 'The Jute Mill Song/Oh Dear Me' by Mary Brooksbank and Norlan' Wind (The Wild Geese) — a song about longing for Angus based on a poem by Violet Jacob with a tune by the late Dundee folk singer Jim Reid.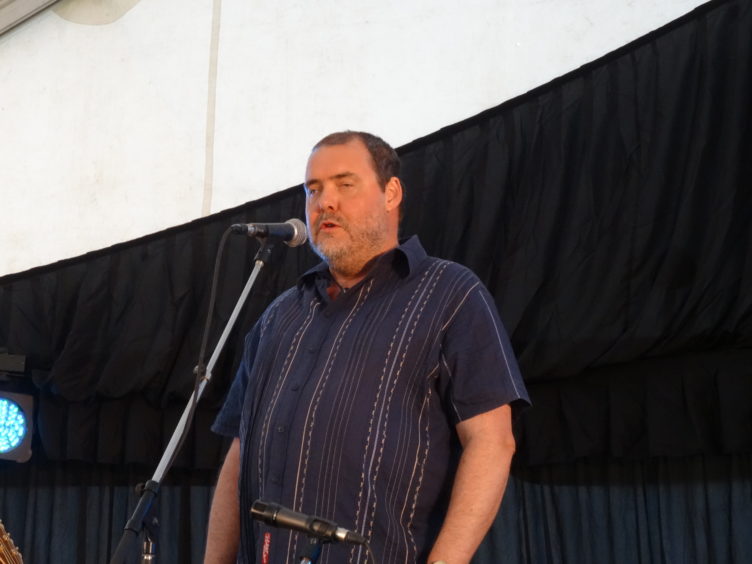 Mr Brown said: "I always enjoyed music but I never imagined that I'd be launching an album on the other side of the world from Dundee.
"I've been overwhelmed by the interest in the album – I've had emails from people in Dundee and even in the US.
"Lots of people have been in touch to wish me well on social media, including my former school the Royal Blind School in Edinburgh who shared the story.
"And of course my mammie's really proud of her wee boy."
Mr Brown was born in 1970 in Dundee and lived in Douglas and Angus until he was five when his parents moved to Clepington Road.
Around the same time he became a boarder at the Royal Blind School in Edinburgh where he developed a love for traditional Scottish folk music.
"I've always believed that music brings people together," he said.
"Whenever you get a group of people together, no matter where they hail from, music is a way of getting people to relax and communicate, regardless of language barriers.
"A school friend who lives in Glasgow and a folk friend who is in Fife both recorded instruments for a couple of tracks on the album. It's amazing that technology allows us to send music around the world in that way, to be pieced together in the studio, and make it sound as if we were playing together in the same room.
"That was really special for me because it brings together old and new friends on the same recording."
---
>> Keep up to date with the latest news with The Courier newsletter
---
Mr Brown got a job at the university after graduating and kept playing at folk sessions around Dundee, Angus and Fife.
He used to sing at the Westport Bar in Dundee every Monday night before emigrating to New Zealand.
"Given the interest that my album has generated and the positive response I'll definitely play a gig when I'm next back in Dundee," he added.
Mr Brown still has a grown-up son in Dundee who he enjoys singing with and he also has a Kiwi daughter who he has taught songs like 'Eh'm goin' awa on the train', 'Ye cannae shove your granny off the bus' and 'Eh'll tell the bobbie'.
Bring Out The Banners is available for sale on Bandcamp or by emailing bringoutthebanners@gmail.com or going to www.facebook.com/bringoutthebanners