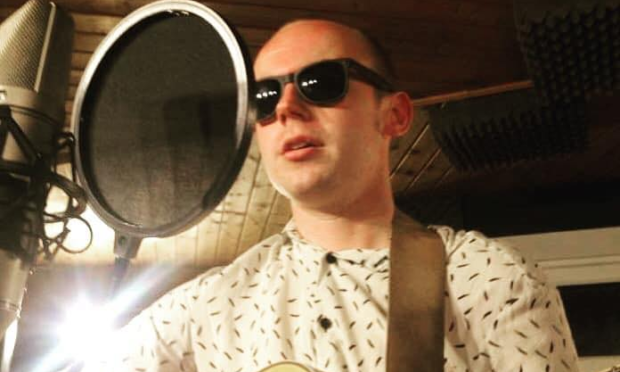 The music of a talented Angus high school careers adviser who took his own life is to be released in Dundee following a successful crowdfunding campaign launched by an old friend.
Dundee University graduate and former civil servant Graeme Scott, 39, who was employed by Skills Development Scotland and worked as a careers adviser at Webster's High School, Kirriemuir, and Carnoustie High School, died following a battle with depression.
In June his friend and former band mate Andy McDiarmid, 37, formerly of Newburgh, Fife, and now of Glasgow, collaborated with Assai Record Shop in Broughty Ferry to create and promote an LP of Graeme's songs.
The aim was for proceeds to go to Scottish charity Brothers in Arms to raise awareness of mental health issues amongst men.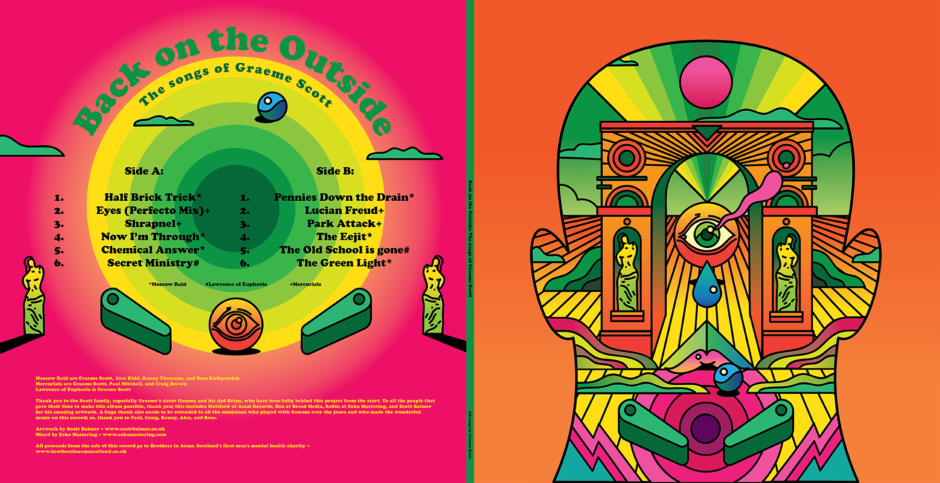 Andy confirmed that, following an appeal through social media channels and in The Courier, An album called 'Back on the Outside: The Songs of Graeme Scott' will be released at Assai Record Shop in Union Street, Dundee, at 5pm on September 28.
"The fundraiser went better than expected," said Andy, who recently completed a PhD and is an associate member of staff at Dundee University.
Friends fulfil LP release dream of 'funny intelligent and thoughtful' Angus careers adviser who died
"I was really moved by the generosity of people. I also received some lovely messages from people who had known Graeme over the years; other musicians, workmates, even the parents of students that he had helped.
"Originally, I thought about just doing a 7" single but that grew into a 10" EP.
"After the idea was launched, I got in contact with members of Graeme's old bands and about 20 new songs appeared.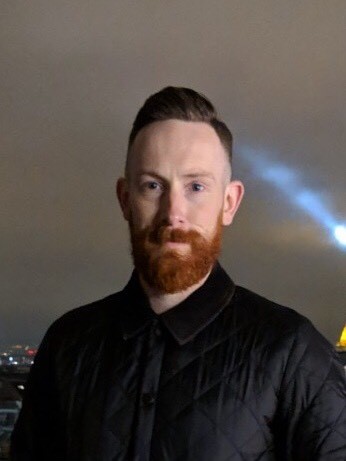 "The quality of these songs was just amazing. It actually made narrowing the songs down really hard.
"So now it has ended up being a 12 track full length album, featuring material from Graeme's bands 'Moscow Raid' and 'The Mercurials', as well as his solo stuff. To be honest there was enough material for two albums, and a covers album as well!"
Andy said extra costs were incurred as songs had to be remastered for vinyl.
But fortunately an engineer originally from Dundee, but now running his studio in Finland, Robin Sutherland at Esko Mastering, was recommend and did a "fantastic job".
The artwork was provided by renowned Dundee-based illustrator Scott Balmer, and it is "mind-blowingly good", added Andy.
"Graeme was a huge fan of all things Creation Records," added Andy.
"He loved Primal Scream, the Jesus and Mary Chain, Oasis– he was originally from the west coast, so I think he took a lot of inspiration from what Creation achieved.
"So I think he would be blown away to know that Wattie Duncan, guitar player with the Jasmine Minks, who signed with Creation in the early 80s, donated to the project and will have a copy of the record in his collection.
"This has inspired me a little and I would really like to get Graeme's record into the collection of people that inspired him.
"A lot of the people he was into are gone now,  but I am trying to get in contact with some of the Scottish guys, like Bobby Gillespie, Alan McGee, and the Reid Brothers, as well as Mick Head from Shack, and Tim Burgess from the Charlatans – I've been trying via twitter but it's turning out to be harder than you think to give people a free record!"