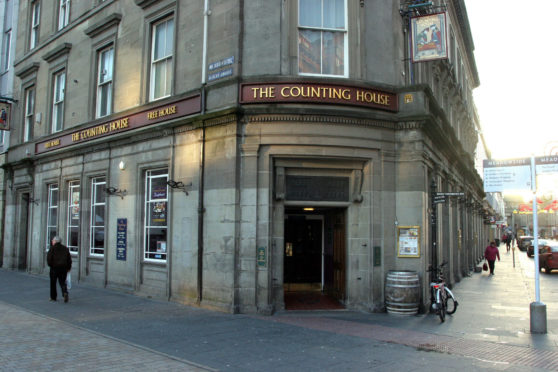 A German student was the victim of racist abuse just two days after moving to Tayside.
Jonathan Walker, who grew up near Dortmund, had been living in Dundee for less  than 72 hours, having moved for a international marketing course at Dundee University, when he went out with his new housemates to get to know the city's nightlife.
The night turned sour when a man began shouting at Jonathan upon hearing his German accent. The drunk man even labelled the student as a Nazi.
Jonathan said: "I was out in the Counting House with my two new flatmates, just getting to know them as I only met them two days beforehand.
"I noticed one guy, who I think was aged about 35, staring at us. He must have heard my accent or something because he started shouting 'where are you from' and 'get out of here' before eventually calling me a Nazi.
"My friend tried to calm him down but he came over to our table and kept shouting at me to get out. I didn't want a confrontation so we left.
"It was intimidating; I think he was looking for a fight. It looked like he was a little drunk, but that is no excuse.
"I don't think the staff in the bar could hear or see what was going on from where we were."
Stewart Hosie, MP for Dundee East, said the incident is indicative of a wider rise in anti-EU sentiment since the referendum.
"It's horrible and not welcome here in Scotland," he said.
"Since the referendum there has been a rise in certain quarters in anti-EU sentiments by some of the tabloid press and Nigel Farages of the world.
"I condemn utterly that kind of abuse, particularly to a new student in Dundee."