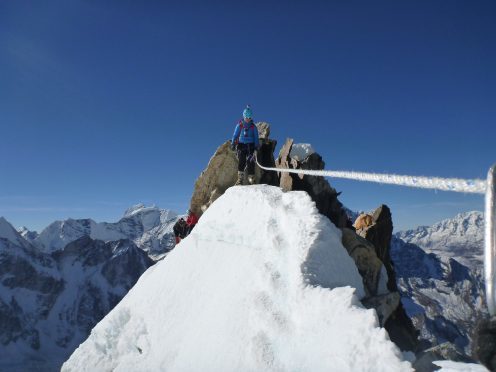 The UK's longest running cinematic celebration of the world's high places takes place next week. Jack McKeown talks to two of Dundee Mountain Film Festival's keynote speakers about their love of the ascent.
Most married couples' idea of relaxation is an evening of takeaway, wine and Netflix. Luke and Hazel Robertson unwind by taking part in ultra-marathons in the wilds of Scotland, racing across the Sahara or biking, hiking and kayaking over vast swathes of Alaska.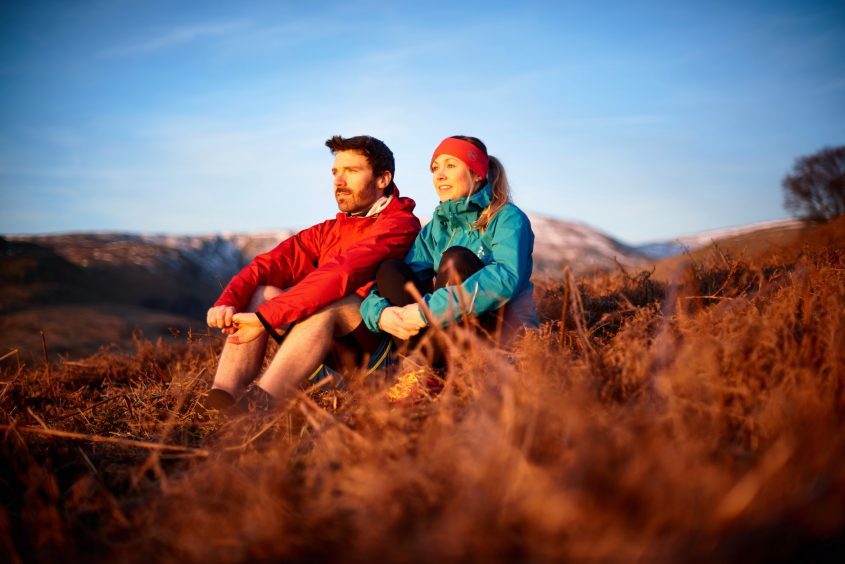 The pair met as teenagers at Mackie Academy in Stonehaven and remained friends through their university years before becoming an item three years ago.
Luke (32) had to be fitted with a pacemaker when he was just 23. "That spurred me on to follow up my interest in adventures and I decided I wanted to try and trek to the South Pole," he says.
Further medical setbacks put his journey on ice, however. "I was diagnosed with what they thought was a tumour and had to undergo quite extensive brain surgery," he continues. "It turned out to be a rare kind of cyst and not cancerous but it delayed my expedition."
In December 2015, Luke arrived in Antarctica and set off on a 40 day expedition to the South Pole. "I was dragging a sledge with all my gear," he recalls. "I burned through 10,000 calories a day but could only carry enough food for 5,000 calories a day. My normal weight is around 90kg but I'd got myself up to 105kgs before I started." Even so, by the time he finished Luke was down to 75kg, having lost a third of his bodyweight.
Hauling a sled was gruelling but the hardest part was dealing with the solitude. "The weather was unusually wet and my communications gear didn't work. I was supposed to check in with the support team, including my then fiancé Hazel, every evening but we only managed that less than a quarter of the time.
" A well-documented thing that happens through such solitude is anthropomorphism. With me it was my sled. It contained all my food and I was hungry all the time. I managed to rein in the urge to start talking to it, but it took a bit of effort."
Running low on food, Luke had to do two double-distance final days, covering a total of 70 miles, to arrive at his destination. He was the youngest Briton and one of fewer than 20 people in history to have skied alone and unsupported to the South Pole.
For Hazel (31) it was a long wait for her husband-to-be. "I like to joke that it was a 40 day endurance challenge for both of us," she smiles.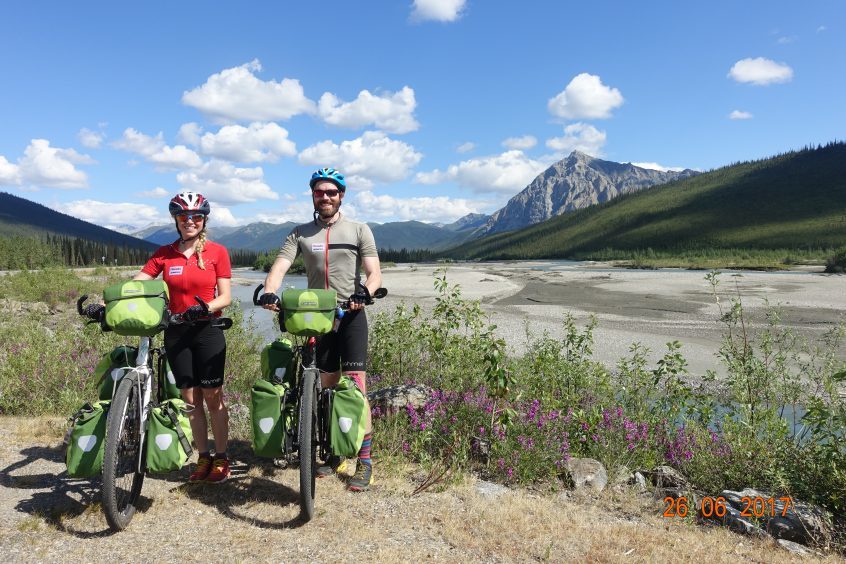 "I was heavily involved in the preparation and organisation, then it was a waiting game. It was frustrating not being able to speak to him but I told myself there was nothing to be gained by worrying."
After returning home, Luke and Hazel ran the inaugural Cape Wrath Ultra – 250 miles in the northwest of Scotland over eight days – and took on the gruelling Marathon des Sables, a 150 mile run across the baking Sahara desert.
"They were both tough but I'm a Scottish girl so I found the Marathon des Sables more difficult," Hazel says. "Running through 50 degree heat, having to ration water and take rehydration tables wasn't easy.
"The great thing about those races was we were together. When one of us was having a hard time the other was there to steady them. That made it much better."
Their latest challenge was also tackled together. May, June and July this year saw the couple attempt to become the first to trek, bike and kayak from the southernmost point to the northernmost tip of the Alaskan mainland.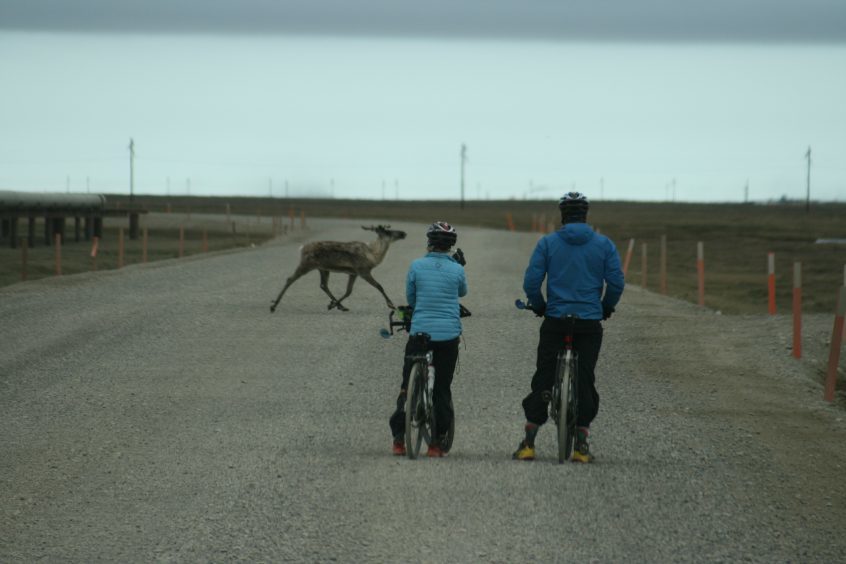 Their journey began with kayaks in the Pacific Ocean and ended, 1400 miles later, in the Arctic tundra. Unfortunately, they were still 300 miles short of their destination. The rivers and lakes they had planned to kayak through had dried out, probably due to climate change, and the couple were mired in marshland, unable to continue.
"It was deeply disappointing at the time," Luke remembers. "We were gutted not to achieve what we set out to. But the reason we did it was to focus attention on how climate change is altering the landscape, so from that perspective we achieved what we set out to."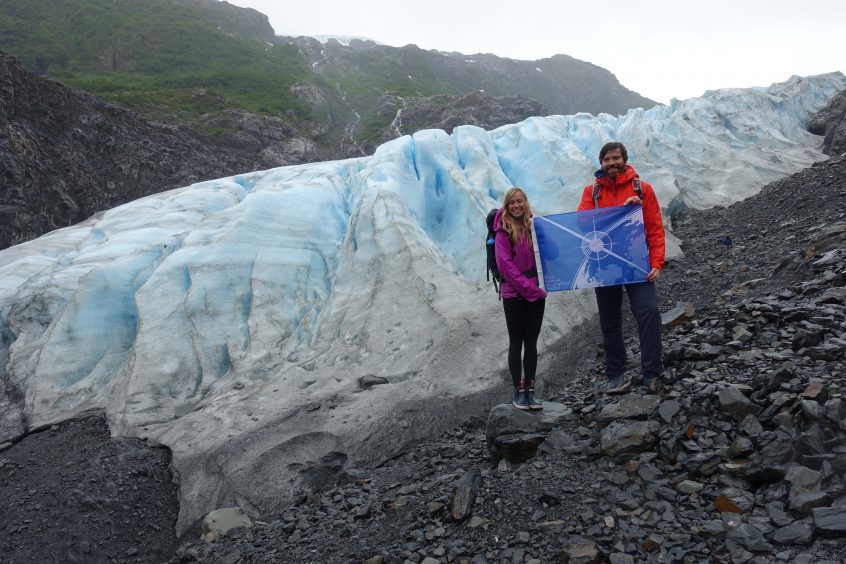 The couple also have some amazing memories. "We hiked through rainforest, crossed glaciers, cycled through mountain passes, crossed the Brook Mountains and dropped down into the Arctic tundra," Luke says.
"We saw black bears running along the beach, brown bears at the side of the road, a wolf pack chasing an injured caribou. Humpback whales breached just 50 metres from our kayak. And in the tundra we had to sleep in shifts so one of us was always awake to watch out for polar bears. We saw some amazing sights."
For Luke, the best thing was they saw it all together: "Hazel is my best friend as well as my wife and to go on an adventure like that with her was perfect."
Luke and Hazel are ambassadors for Marie Curie and their expeditions have raised nearly £90,000 for the charity, which provides care and support for the terminally ill. Their next adventure is moving to Switzerland, where Luke has a job on the United Nations' environment programme and Hazel will work in the low carbon energy industry.
Mollie Hughes decided to climb Mount Everest while doing her dissertation at university. "I was studying sports psychology at Bristol and was trying to think of an interesting topic I could do for my big dissertation," she says.
"What I ended up doing was interviewing seven men who'd climbed Mount Everest. I wanted to find out what motivated them, what challenged and scared them, and how they overcame those challenges.
"What I discovered was that there isn't one 'type' of person who climbs Everest. All seven of them gave different reasons for wanting to climb Everest and found different things the most challenging."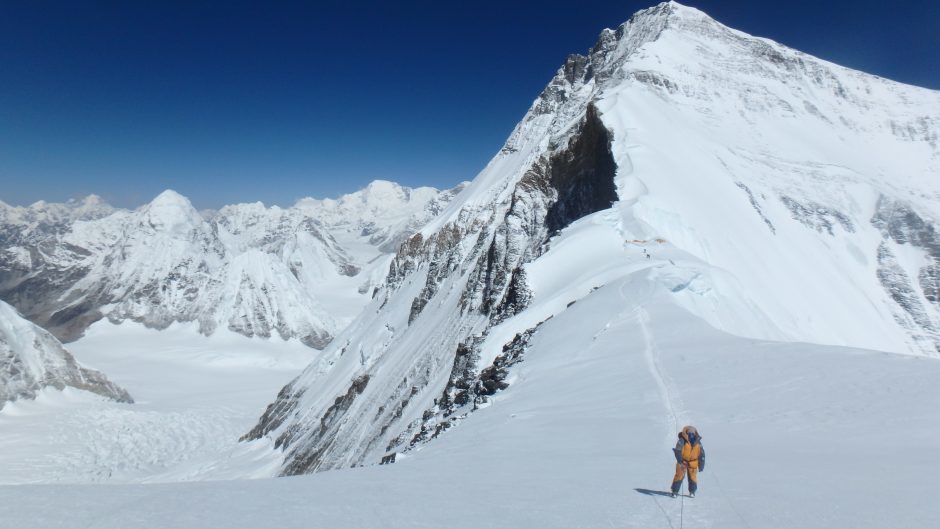 Speaking to people who had stood on the roof of the world inspired Mollie and she began fundraising the huge sum of money needed to finance a trip of her own.
In May 2012, aged just 21, Mollie stood on the summit of Everest. "It was a wonderful achievement," she says. "The training was super hard and a lot of pain was involved in getting there but standing on the summit and seeing the views made it all worthwhile."
Mollie wasn't done with the world's highest mountain. "I sort of felt that I'd only explored half of the mountain. There was this whole other side that I hadn't been to."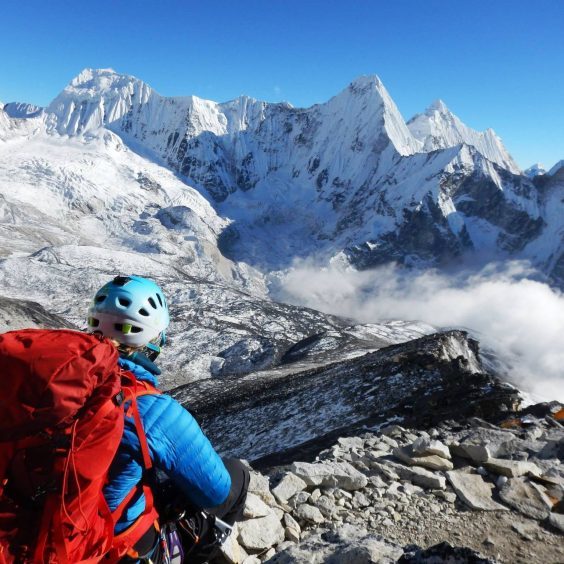 She decided to tackle Everest again, this time from the much more difficult north side. The Tibetan face of the mountain gets less sunshine and is consequently colder and icier. It's also more exposed so high winds were almost guaranteed.
"When I first came home I couldn't think about going back," she admits. "But over time you forget all the pain and suffering and just remember the amazing views."
Mollie trained harder than ever for the second attempt on the mountain. "I had five more years of strength and experience. In some ways it was less daunting than the first time."
On May 16 this year she once again stood at the world's highest point. At 26, she is the youngest woman ever to have summited Everest from its north and south faces.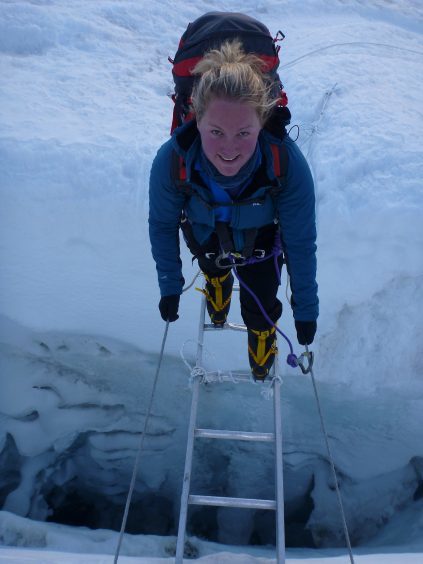 "I really didn't know about the record until later," she says. "It was nice to get it but that's not why I went there."
Now Mollie climbs all over the world while working as a motivational speaker for outdoors company Tiso.
Her next major adventure will be to Greenland. "I'm working with a Scottish charity called Polar Academy," she explains. "In 2019 we're taking a group of children from deprived areas on an expedition to Greenland."
What is it she likes most about the world's high places? "Life becomes super simple," she says. "On Everest all you're concentrating on is taking the next step. It really feels like you're living."
Luke, Hazel and Mollie are among the keynote speakers at the 35th Dundee Mountain Film Festival, which takes place from November 23-25.
The festival has run in the city every year since 1983 and previous speakers include Sir Ranulph Fiennes, Reinhold Messner, Karen Darke, Mark Beaumont and Peter Habeler.