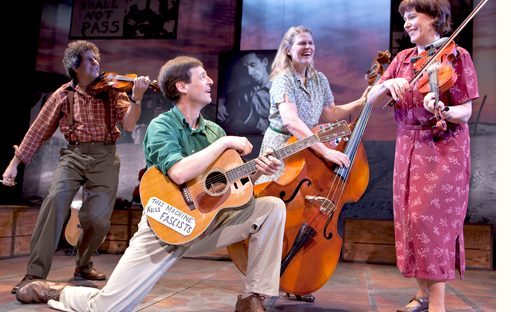 He was once described by his daughter as the "last of the great European troubadours and first singer-songwriter punk rocker".
Regarded as the founding father of protest music, the late Woody Guthrie, frequently performed with the slogan 'This machine kills fascists' displayed on his guitar.
Songwriters such as Bob Dylan, Bruce Springsteen, John Mellencamp and Joe Strummer acknowledged the 'This Land is Your Land' musician as a major influence.
Now following critical West End success, the hit musical Woody Sez is coming to Dunfermline.
Woody Sez captures the heart and spirit of America's original folk hero.
Woody Sez is described as a soul stirring, musical event performed by four amazingly talented actor-musicians showcasing over 25 of his classic songs on over 20 live acoustic instruments.
A joyous, toe-tapping and heartfelt musical portrait is promised that uses Woody's words and songs to transport you through his fascinating and sometimes tragic life.
*Woody Sez, Carnegie Hall, Dunfermline, May 18