Michael Alexander speaks to Johnny Lynch a.k.a The Pictish Trail about his forthcoming performance back in Fife – and life after Fence Records.
He is the former Fence Records label manager and Fence 'Home Game' coordinator who is as famous for his brightly coloured bobble hats as he is for his eloquent songs.
Now, eight years after he relocated from the East Neuk to the Isle of Eigg, and five years after his decade long relationship with Fence Records ended following "differences" with Kenny 'King Creosote' Anderson, Johnny Lynch, aka The Pictish Trail, is returning to perform in Fife.
The 36-year-old father of one, who has two albums, numerous mini-albums, Eps and singles under his belt, is on the bill for the latest Tae Sup Wi' A Fifer in Kirkcaldy – organised by his old musician friend James Yorkston.
The Lost Map Records founder, who used to perform alongside Yorkston in the Fence-band Three Craws, will appear on the latest eclectic Tae Sup bill alongside American experimental music genius Carl Stone and Irish Traveller Thomas McCarthy.
"I'm excited to be coming back to Fife for a visit," said Johnny in an interview with The Courier.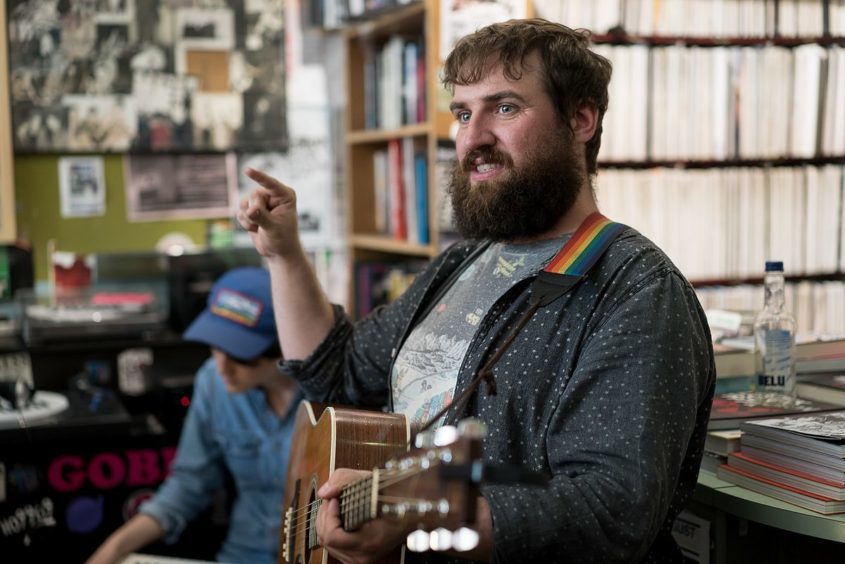 "I've not actually played in Kirkcaldy for a while now.
"I've been living on Eigg for the last eight years. It's a great place but it makes the East Neuk of Fife look like a sprawling metropolis!" he laughed.
Johnny was studying at St Andrews University when he became involved with the infamous Fence Collective. He was the label manager at Fence Records for 10 years and played in a number of Fence bands.
He met James a few times at various Fence events in St Andrews and around the East Neuk.
They casually toured a lot together – singing on one another's songs – and got to know the worst of each other's "in-jokes".
When he moved to Eigg after his journalist partner decided to take over the tenancy of her uncle's farm, he initially ran Fence remotely from the west coast which he says was "totally do-able".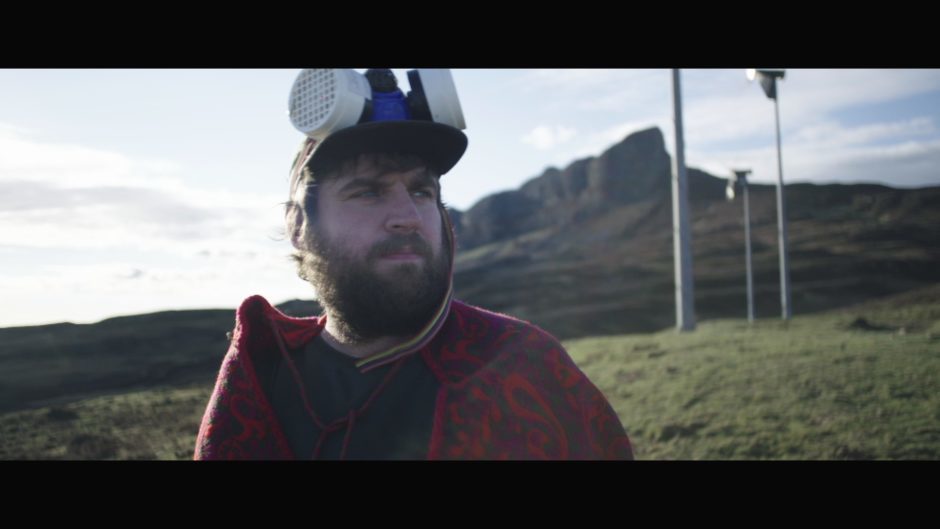 But when Fence Records folded in 2013 – the Fence name later being resurrected by Kenny Anderson in a different form – he decided to start his own Lost Map Records.
Johnny admits he's "not much of a city person" and enjoys island life. He finds it much easier to create something in a place with a smaller scene. Living costs are cheaper and there's far less distraction. He can immerse himself in the music really well.
But when he's touring, he enjoys being able to live "another whole part of life" away from the island.
The name Pictish Trail itself came from travels a number of years ago.
"It's a bit of a daft name to be honest," he laughed.
"I was living with a friend of mine called Harry who's a comedian. He is English and would regularly call me 'The Pict' on account of the fact that I was quite short and fat and hairy. I think that was the characteristics he felt were resolutely Pictish.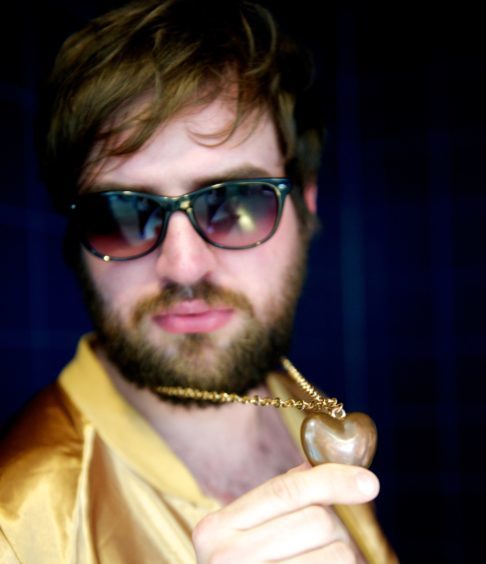 "He went on a holiday up to the North East of Scotland and there were tourist signs everywhere saying 'Pictish Trail' – so he took a photograph of himself in front of one of these signs, which coincided with me making music. He sent me this photograph as a kind of weird postcard.
"I just made this record at the same time and hadn't really decided what to call myself.
"Having a nom-de-plume – something different from my own identity – is quite important. I think there's something more interesting about using a nom-de-plume. It just creates a different layer."
With Fence, Johnny's music was always described as "folk" – but he doesn't feel he has any particular leanings towards the folk world.
In fact, his material veers from singer-songwriter stuff to electronic pop. He often plays now with a 'psychedelic' seven-piece live band.
"For the most part I just try to create pop music," he said. "Songs that have got verses and choruses and bits you can sing along with or dance along to. I've not tried to think too much about trying to stick to any particular genre. Mostly because I'm not really very talented!" he laughed. "I'm completely self-taught which isn't a brag but is more of an apology."
In a recent interview with The Courier, James Yorkston said he missed the Fence Home Game events which was one of the reasons why he created Tae Sup Wi'A Fifer – to invite different, eclectic acts, to the Fife area.
And James' achievement in making this work has not been lost on Johnny.
"I think he's doing a fantastic thing – it's really great," he said. "Not even just in Fife – there's nothing else in Scotland that has the sort of eclecticism of what he's pulling together. He's a really ardent music fan and he's someone who's been involved in so many different styles of music himself as a musician.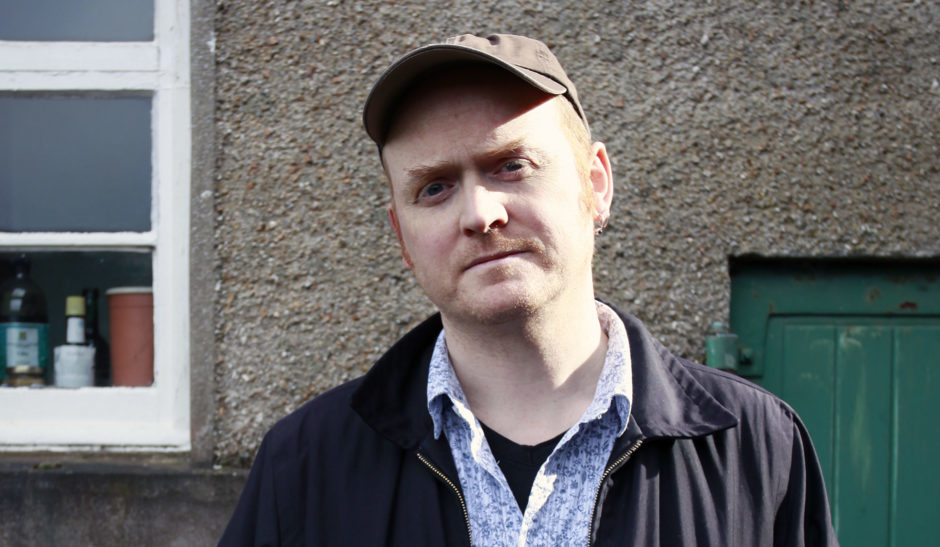 "It's no surprise to me that the line-ups he puts together for these nights are so varied and so interesting. It's really exciting. I really loved putting on the Home Game events in Fife – it was an opportunity to be able to showcase stuff from our label as well as bring up guests and special acts we'd made friends with on the road.
"It's nice to see James carrying that on in Fife. It's really cool."
Johnny is really excited about sharing a bill in Kirkcaldy with Carl Stone who he describes as "bonkers".
Stone is bringing in a quadrophonic sound system for the night, and he thinks it is going to be a "really special night" from someone who is "properly at the vanguard of electronic music".
He's also looking forward to hearing Thomas McCarthy – another performer he is unfamiliar with.
But Johnny himself hasn't decided himself yet what he's going to play.
"The last few years I've been trying to play just as a band," he said.
"The last album I put out was Future Echoes – it's quite a big sounding full band record. There's a lot going on there. I've tended not to do so many solo live shows. But the ones I have done I've had my drum machine, my sampler, my acoustic guitar and a lot of glitter. There tends to be a bit of a mixture of everything I can get away with. There will definitely be a few jokes! And possibly a bit of knee sliding if there's enough space!"
Part of the excitement on the night will be not quite knowing what to expect.
"I don't think anyone going in to that show is going to be a fan of all three acts," he added, "but hopefully they will be after watching all three live!"
*Carl Stone/Pictish Trail/Thomas McCarthy: Tae Sup Wi' A Fifer, Adam Smith Theatre, Kirkcaldy, Saturday July 14, www.taesup.co.uk