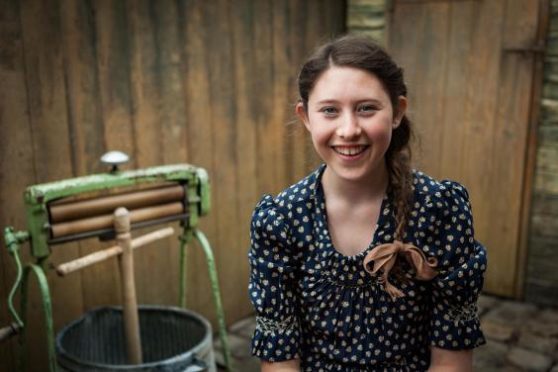 BACK IN TIME FOR TEA + FLATPACK EMPIRE
BACK IN TIME FOR TEA: Tuesday, BBC Two
FLATPACK EMPIRE: Tuesday, BBC Two
While growing up in the 1980s, a recurring educational tool was the long-running Yorkshire Television series How We Used To Live. It brought history to life via dramas about families from the Victorian era to the 1960s. I found it fascinating.
Now in its fourth series, BACK IN TIME FOR TEA is How We Used To Live with that all-important 21st century reality twist. Each series follows an actual family as they experience life for working class broods over the last 100 years.
From the reconfigured comfort of their own homes, they're transported back to a different era every week. It's a valuable piece of social history.
Our latest time-traveling guinea pigs are the Ellis family from Bradford, whose first port of call were the inter-war years of 1918 to 1939.
Their home was cut in half (not literally) to replicate typical living conditions of the time. Like a Bizarro version of Nick Knowles' DIY SOS, their IKEA furniture – more of which later – was replaced by sparse furnishings, while their garden was reduced to a modest cobbled yard with an outdoor privy.
Genial host Sara Cox furnished them with a handy manual detailing all their dietary and household needs. Mum, Dad and their teenage daughters were sent to work down t'mill. The youngest son was employed as a bakery delivery boy.
It probably goes without saying that they weren't actually punished with the back-breaking toil of early 20th century working-class life. They just spent a few days enjoying themselves in otherwise empty museums. Nevertheless, a soberly revealing snapshot emerged.
The steel, coal and textile industries boomed in the north of England when Britain rebuilt itself after World War One, but the bubble eventually burst. Unemployment became rife. Food was scarce. Cue Mrs Ellis fighting back tears as she dismembered a recently poached rabbit. The 1928 launch of Rice Krispies couldn't come soon enough. Then came the Great Depression, and things went from dire to worse.
This show's formula never changes, but it doesn't need to. It's a well-made warhorse of good-humoured, sensitive edu-tainment. The producers have taken care to ensure that the participating families are enthused about the task at hand. The children never moan or turn up their noses, they're bright and inquisitive. An hour of surly teenagers tutting at tripe would be of no use to anyone.
As usual, this experience taught them to value the relative luxury of their modern lives.
If you had to cite one abiding symbol of middle-class comfort and modernity, IKEA would do the job. In FLATPACK EMPIRE, the world's biggest furniture barn opened its doors to a documentary crew for the first time in its 70 year history.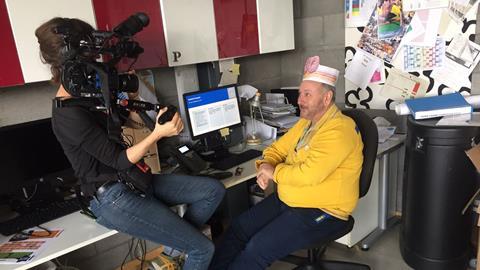 ABBA aside, IKEA (properly pronounced 'Ick-eya' Swedish fact fans) is Sweden's most successful international export. The cult-like devotion it inspires is rather unsettling, and the first episode of this three-part series did little to dispel its image as a slick corporate behemoth peddling modish lifestyle furnishings for the disposable income masses.
It subtly cocked a snook at the Nathan Barley-esque pretentions of its designers while sparing a non-patronising thought for the foot-soldiers who keep the wheels in motion. It's a wry, sly eye-opener.
Consumer empires cynically targeting market-researched demographics with meaningless aspirational flotsam is a tale as old as retail itself. This vaguely depressing programme brought that tale into chilly focus.
Mind you, I do enjoy IKEA's vegetarian meatballs. I'm nothing if not a hungry, shameless hypocrite.
TV HIGHLIGHTS of THE WEEK
COLLATERAL
Monday, BBC Two, 9pm
Carey Mulligan stars in this major new thriller about a detective investigating the murder of a pizza delivery man. Why did his boss send a Syrian refugee to that address instead of his usual driver? The cast also includes Billie Piper, John Simm and Nicola Walker.
TRAUMA
Monday to Wednesday, STV, 9pm
John Simm, that man again, stars in this tense three-part drama about the father of a teenage knife crime victim. When his son dies during surgery, he can't let go of his suspicion that the medical staff were responsible.
 GENERATION GIFTED
Tuesday and Wednesday, BBC Two, 9pm
This important documentary follows children from low-income families as they navigate three critical years in their lives. We meet six bright, educated kids struggling to fulfil their potential in a system that's stacked against them.
DAMNED
Wednesday, Channel 4, 10pm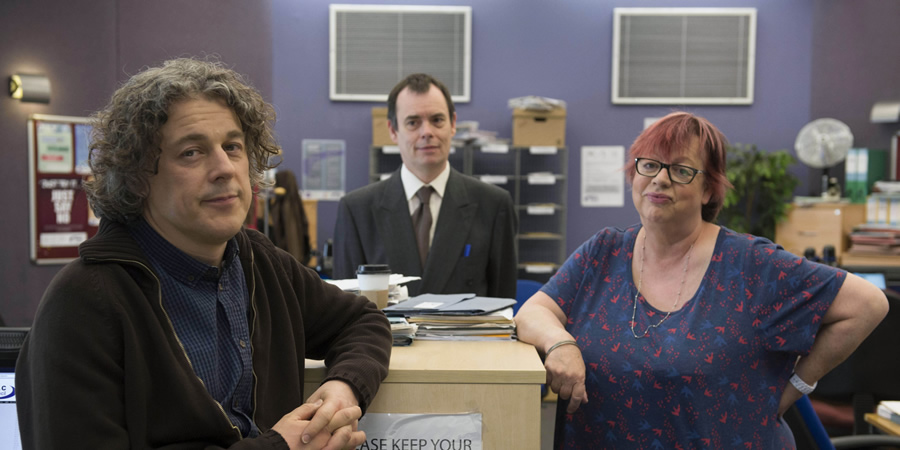 Jo Brand's excellent sitcom about social services returns with the team coming under pressure over a single parent sex worker and a case of abuse. As usual, it combines dry wit with genuine compassion.
FILM of THE WEEK
TRAINING DAY
Thursday, ITV4, 11:15pm
A scabrous subversion of Hollywood's standard buddy-buddy cop conventions, this commendably cynical thriller has more in common with The Wire than Lethal Weapon. It takes place over a violently eventful day during which a rookie cop (Ethan Hawke) goes on patrol with his charismatic new partner (Denzel Washington). Despite losing its way during the third act, for the most part it's a dark, sobering indictment of police brutality and racial tensions in a post-Rodney King Los Angeles. Flawed, yes, but a bold piece of work.