Whilst we follow social distancing rules, it might feel like more of a challenge to stay healthy and fit.
Happily, there are lots of individuals and organisations in Dundee and surrounding areas that can help.
From fresh fruit and vegetable deliveries to Pilates, personal training and chiropractors, here are some ways local experts  are providing support during lockdown.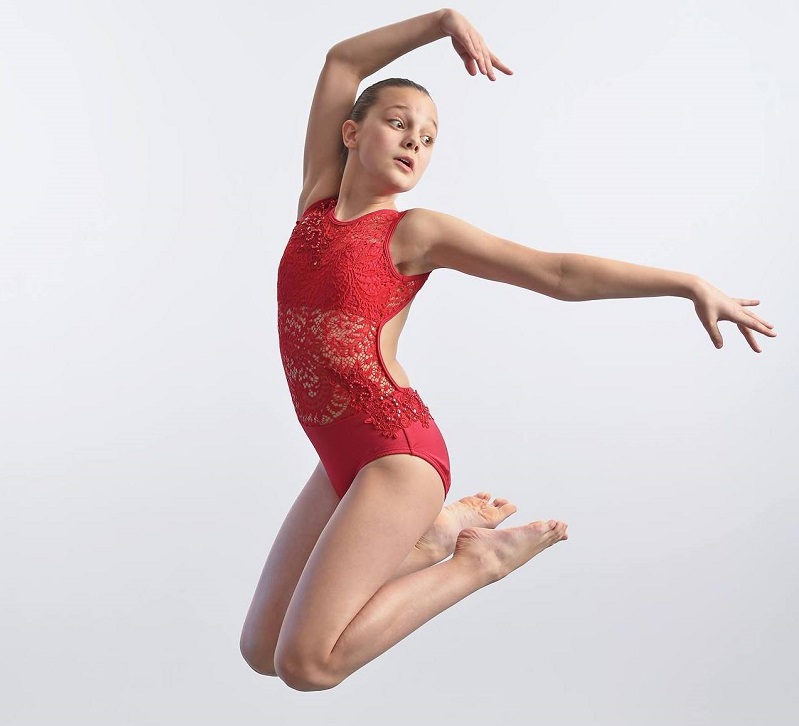 Whether you are 2 or 92, we have a class for you. From the moment your child can walk, we can offer our beautiful Mummy and Me classes using props, music and stories to develop your relationship with your child and encourage creativity at a young age.
We also offer RAD ballet examination classes, ID contemporary examination classes, freestyle jazz, tap, leaps and turns, Acro (acrobatic arts certified) and ID street examination classes. We have boys only classes, recreational cheer, competitive cheer teams, dance teams and adult classes at all levels.
We also provide stretch and condition classes and our popular Keep Young and Beautiful class for older movers who want to keep everything mobile. We also recently added Count Me In, our new inclusive class.
In these uncertain times we are online, so if you want to join us, send a message and we can get you started.
The Yvonne Gray Dance Studios is one of Scotland's finest. Yvonne and her staff share a passion for teaching and inspiring – we boast unrivalled results and happy pupils!
Email us on yvonne@yvonnegray.co.uk or call 07740 662241 for further information.
Follow Yvonne Gray Dance Studios on Facebook.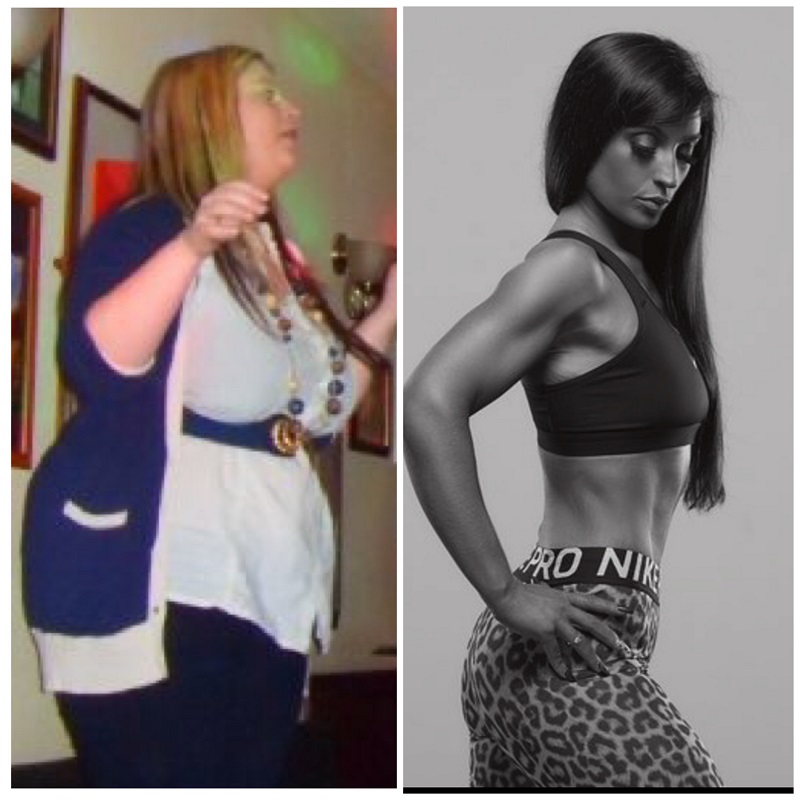 Looking for a personal trainer? Why not work with someone who has pushed their own limits and transformed their body and mindset?
From one-to-one training and online coaching to group fitness classes, Push Your Limits by Stephanie Douglas offers a variety of options.
No cutting food groups out, no spending hours and hours in the gym each day, but a balanced approach that has been proven to work.
Not only is it amazing to see clients reach their goals physically but it is so rewarding seeing them grow in confidence and become comfortable in their own skin.
If you would like to join Push Your Limits or would like more information, please contact Stephanie on 07753 147062 or Facebook message.
Follow Push Your Limits PT on Facebook to find out more.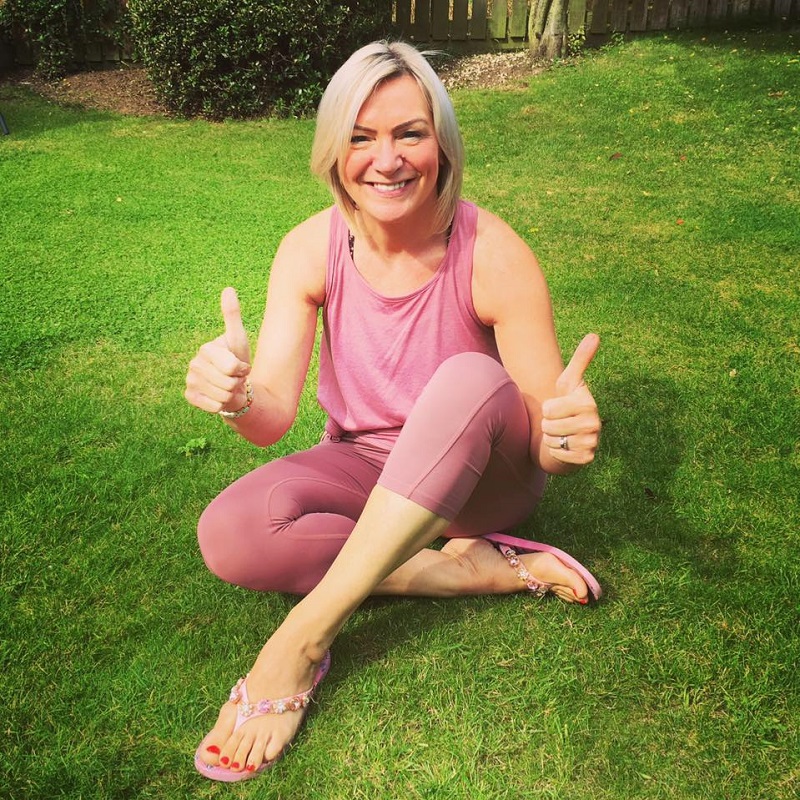 Pilates works with the core, concentration, centring and breathing to deliver precise flowing movements with total control.
Pilates is a complete co-ordination of the mind and body.
Ashleigh believes Pilates will become a way of life when you see the many different improvements it brings you. She offers classes for beginners to intermediate levels.
At the moment, Ashleigh is offering online Zoom classes at the following times:
Monday and Saturday, 10.00 – 10.30.
Wednesday and Friday, 11.00 -12.00.
Tuesday, 7.30 – 8.30.
Thursday, 6.30 – 7.30.
Follow Ashleigh on Facebook for updates on online class times.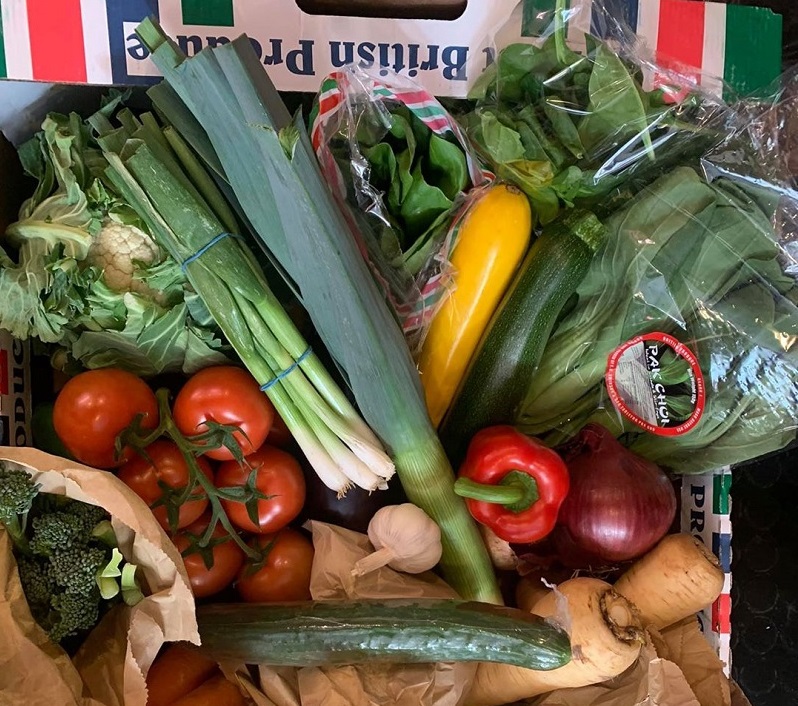 Clementine is a greengrocer based in Broughty Ferry that specialises in seasonal, local and quality fresh produce.
At the moment, it is focusing on fresh fruit, vegetable or mixed box deliveries – perfect for following a healthy and balanced lifestyle.
There are various box sizes available to suit households of all sizes and it's up to you what you would like to be included, or Clementine can offer a general mix with in-season and other produce.
Clementine is working with Love Your Planet Broughty Ferry to supply their dried goods too, like pasta and rice.
It delivers to Dundee, Broughty Ferry, Carnoustie, Arbroath and areas in between.
To place an order for delivery, just phone 01382 738939.
Follow Clementine on Facebook to see more.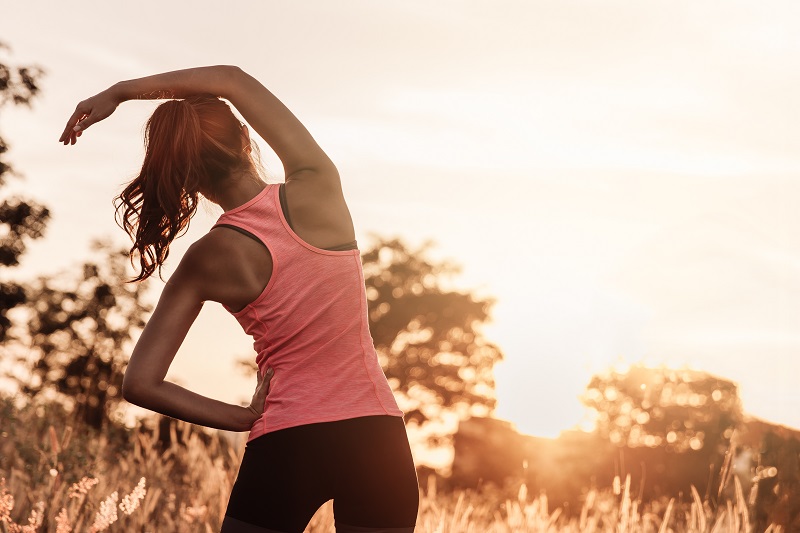 Only at Dundee Chiropractic Clinic will you find the most qualified group of MSK providers in Angus.
Our experts can neurologically and orthopedically diagnose, and take and read radiographs in house. We can also advise and consult (in person and online) on how, when, why and what is needed to improve your quality of life.
Regular exercise is essential to increase your health. But is your exercise specific for you, your posture and your current health status?
Before injuring yourself further, an online consultation with our highly skilled experts will:
Medically assess and diagnose your musculoskeletal health status.
Prevent further injury by strategising and advising exercises relative to your ability.
Adapt your exercise to rehabilitate and increase your movement and function.
Follow up your case creating stability, reliability and long-term health focus.
Prevention is better than cure and improved function can allow for better results from your daily fitness regime, whatever that may be.
Book a consultation with Dundee Chiropractic Clinic.
Shelley Booth is a Dundee-based celebrity fitness trainer, mindset coach and founder of the 'Feel, look, be formula'.
She is committed to supporting and educating women through this unique formula, which combines nutritional, mental wellness and physical fitness training.
She has been experiencing great results with the women in her online programmes.
At the moment, she is helping them find new ways to look after themselves and improve their physical and mental fitness during lockdown.
Find out more about Shelley Booth's 'Feel, look, be formula'.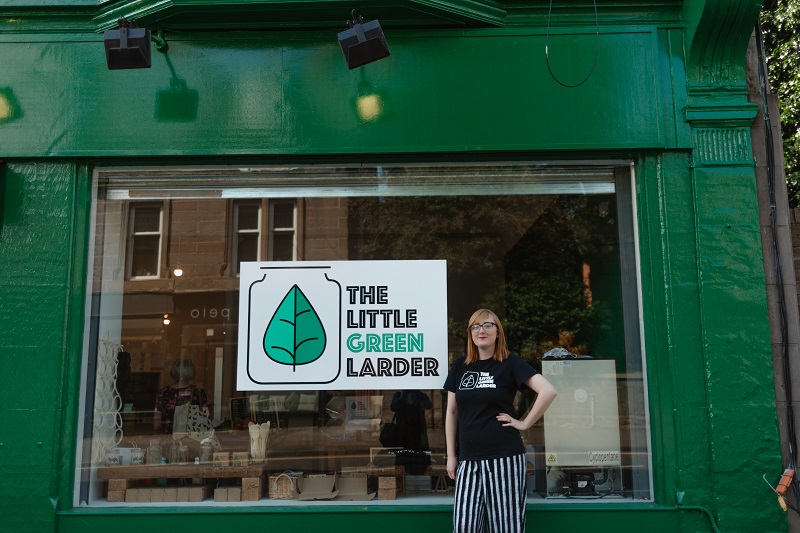 The Little Green Larder is Dundee's first zero waste shop. This local independent shop has a full range of fruit and vegetables, whole foods, grains, nuts, dried fruits and vegan friendly options to help you stay healthy during lockdown.
The Little Green Larder cares about looking after your body and the environment. Inclusivity and sustainability are at the heart of this business. This is why all of their products are sold either loose, in paper bags or compostable packaging.
Right now, The Little Green Larder are serving their community by ensuring you can have fresh, nutritious and healthy food available for collection or delivery.
You can order a box for collection by messaging their Facebook page, or place an order for delivery through Zippy D.
Get in touch with The Little Green Larder on Facebook.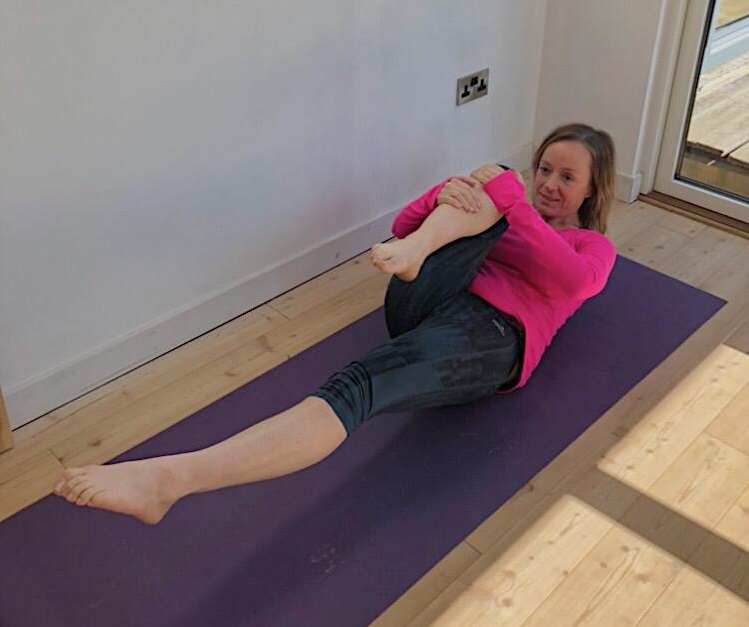 I have been teaching classical mat Pilates for over seven years in the Fife, Taybridgehead area. You can choose from 10 classes in Newport on Tay, Balmerino, Tayport, Gauldry, Luthrie, Cupar, Kingskettle and Blebo Craigs.
I teach mixed ability classes and have a wide range of people (men and women) that attend, from 14-year-old ice skaters to horse riders, runners, golfers, fitness enthusiasts and retired people that are looking to keep fit, healthy and mobile. My oldest client is 75 years old.
The classical Pilates exercise method has been used for many years and it has a range of benefits.
It's low impact, helps flattens abdominal muscles, reshapes and tones the whole body without stressing the joints. It also improves flexibility, and can help correct poor posture and prevent back pain.
I offer group classes, private tuition and online Pilates during the lockdown.
There is something for everyone. If you want a challenge – you will get a challenge. If you want to work to your level and improve slowly – there is a class for you.
Email thepilatesprojectfife@gmail.com or phone 07892 891029 for more information.
Keep up to date with The Pilates Project on Facebook.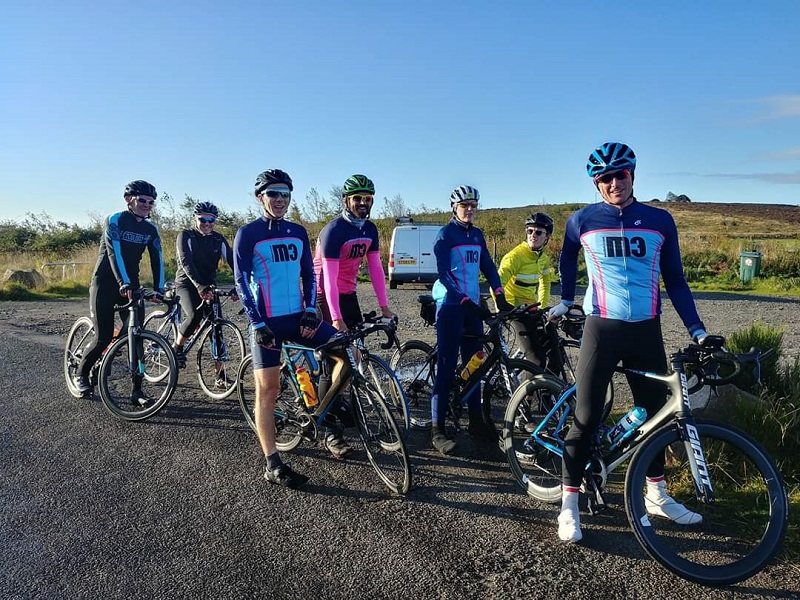 While we as a club cannot participate in group training during the current pandemic, we have created an online platform to allow our members to continue to train together and support each other.
The new M3 'At Home' training programme includes running, Zwift group rides, Strength and Conditioning sessions with a random theme every week set out by our coaches, and virtual spins (followed by a virtual coffee) on Saturday mornings.
Also keep your eye out for 30 Day Challenges set out by our coaches and regular Strava Run challenges!
All sessions are completely free and we are welcoming all new participants who are looking for running and cycling exercise ideas.