Have you noticed a muted but insistent buzzing sound when you've been out and about this summer? It might have been a passing bumblebee. It could have been a plane flying high overhead.
Or it may have been a drone.
These remote controlled devices, which range in cost from a few pounds to many thousands, have – excuse the pun – really taken off over the last couple of years and Courier country has been at the heart of the boom following the creation of Scotland's first "drone school" at Perth.
The company behind the enterprise, UAV Air, selected Perth Racecourse for its first base north of the border because of its central location – students come from across the country to study there – as well as its wide open space for practice flights.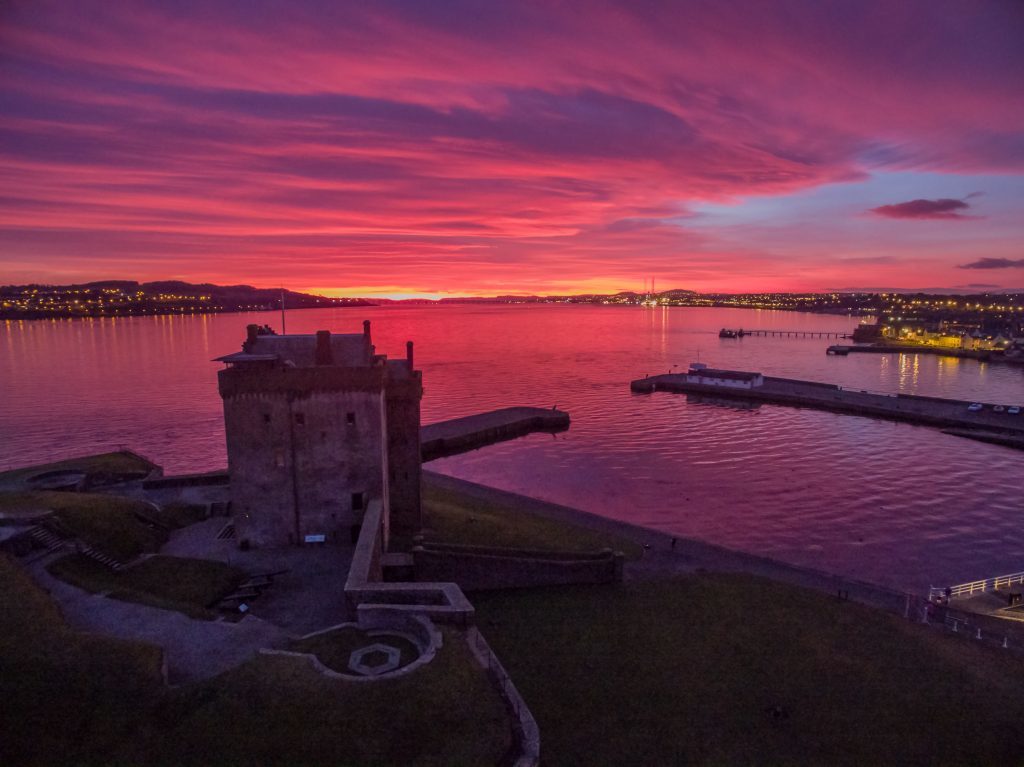 It's one of nine UAV Air venues in the UK now and hosts quarterly three-day training courses to teach budding pilots the rules of safe flying. Trainees work towards a Civil Aviation Authority (CAA) accredited qualification and are expected to complete a demanding distance learning programme before they even get to the classroom.
Operations manager John Gore won't reveal how many drone pilots the firm has trained in Perth for commercial reasons, but says over the year the school's been running they've had "between 50 and 100 – closer to the latter figure" come from all over Scotland.
He sees drones becoming increasingly popular in all walks of business.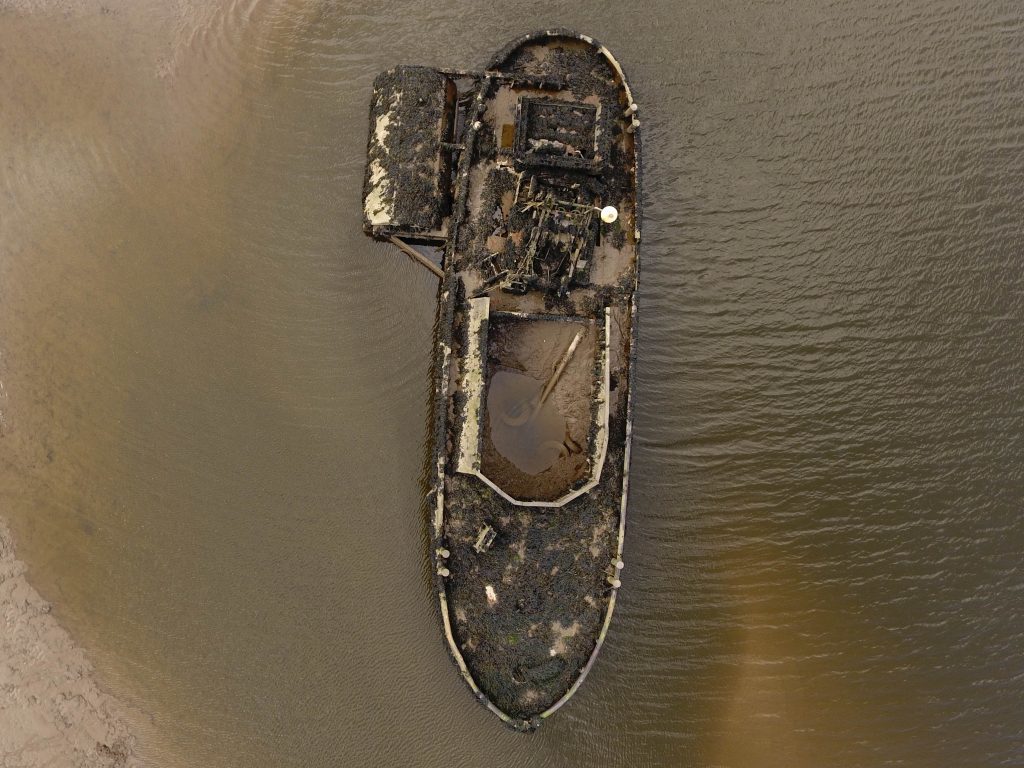 "I think the future is as a tool for people who already have a trade – helping surveyors with large structures, roof inspections, remote locations and so on," he explains.
"Drones will become a tool that helps them do their job more easily and safely."
The devices can be used just for flying but more often they're fitted with a camera.
Even basic models can take fairly decent pictures but more expensive drones with a high end camera can take the sort of magazine quality photographs that could once only be taken from a helicopter.
Dale Summerton is a commercial drone pilot who runs Rising View, based in Dundee.
An entrepreneur since his teenage years, Dale, 34, owns computer sales and repair centre 3000rpm in Westport.
His latest business venture came about completely by accident.
"I got a drone from my brother for Christmas 2014," he says. "I didn't know anything about drones or photography."
He began to play around with his drone and took some footage in Camperdown Park that was picked up by The Courier and others. After a few videos went into the stratosphere, Dale decided there might be a business opportunity in flying drones.
Getting his CAA licence was more time consuming and gruelling than Dale anticipated.
"It took six months," he explains.
"I had to do a practical test with an examiner posing as a client, and deal with mock emergencies like a helicopter appearing and the drone going on fire."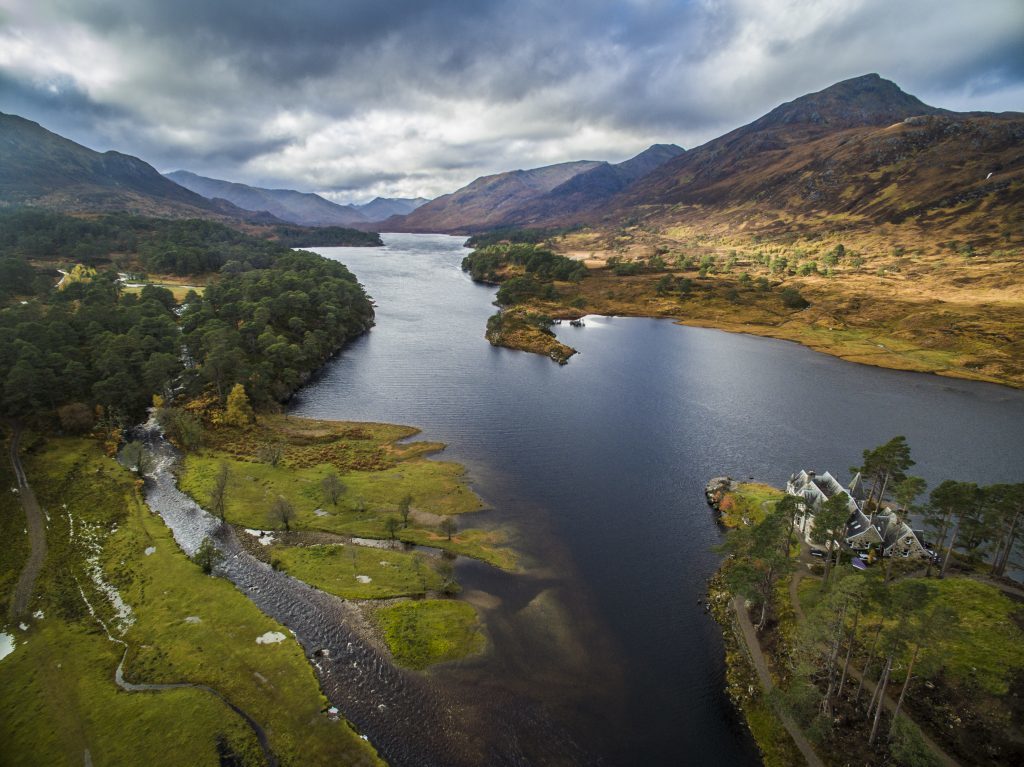 He obtained his licence in October last year but because drones can't fly in wet weather (in case water gets in the camera) or high winds, things were relatively quiet over the winter.
Through spring and summer, however, demand for Rising View has quite literally soared. "This week alone I've done a wedding in Arbroath, filmed the animals at Camperdown Zoo and Dundee United at Tannadice," Dale continues.
"I did filming for the new Harris Academy and I'm doing famous locations like the Kelpies for a Dundonian ex-pat who brings groups of Americans over for tours of Scotland."
The most time consuming part of the work is the paperwork. Dale gives the CAA a flight plan every time he flies, gets permission from the landowner and usually gives the police a call on 101 to let them know what he's doing.
Many of the people buying small, off-the-shelf drones from high street stores are unaware that they need to abide by the same strict set of rules.
Drones can't fly within 50m of people outwith the pilot's control, more than 500m away or out of line of sight of the pilot, or to more than 400ft in altitude.
The devices have received something of a bad press as their popularity has grown, including lurid warnings about their potential for use by terrorists and drug dealers. One almost hit a plane near Newquay Airport recently, but Dale insists all the pilots he's encountered are responsible.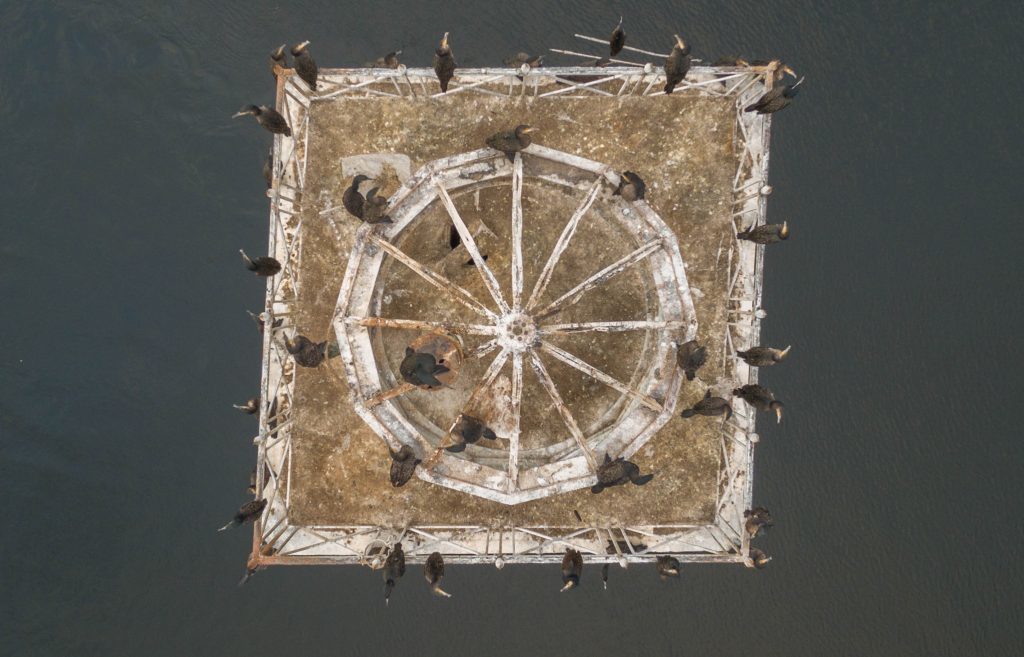 "Every commercial operator I know follows all the rules to the letter, and so do all the amateur ones I've met."
Martin Groves is another drone pilot who flew into the hobby by accident and has turned it into a profession.
The 30-year-old from Dundee works as a software developer at Ninewells Hospital. He saw an online deal for a cheap drone – an 11.5 gram Hubsan Q4 Nano – bought it and hasn't looked back.
"It was little and cheap and it didn't have a camera but it was fantastic to learn on," he explains. "Because it didn't cost much it wasn't an issue if I crashed it.
"If you can fly something that small you can fly anything. It only gets easier when you buy a bigger more expensive model. They have GPS fitted so they can navigate by themselves or hover on the spot, and being heavier they're not as affected by wind."
Martin graduated onto more expensive and capable models and began spending more and more of his evenings taking to the sky and filming.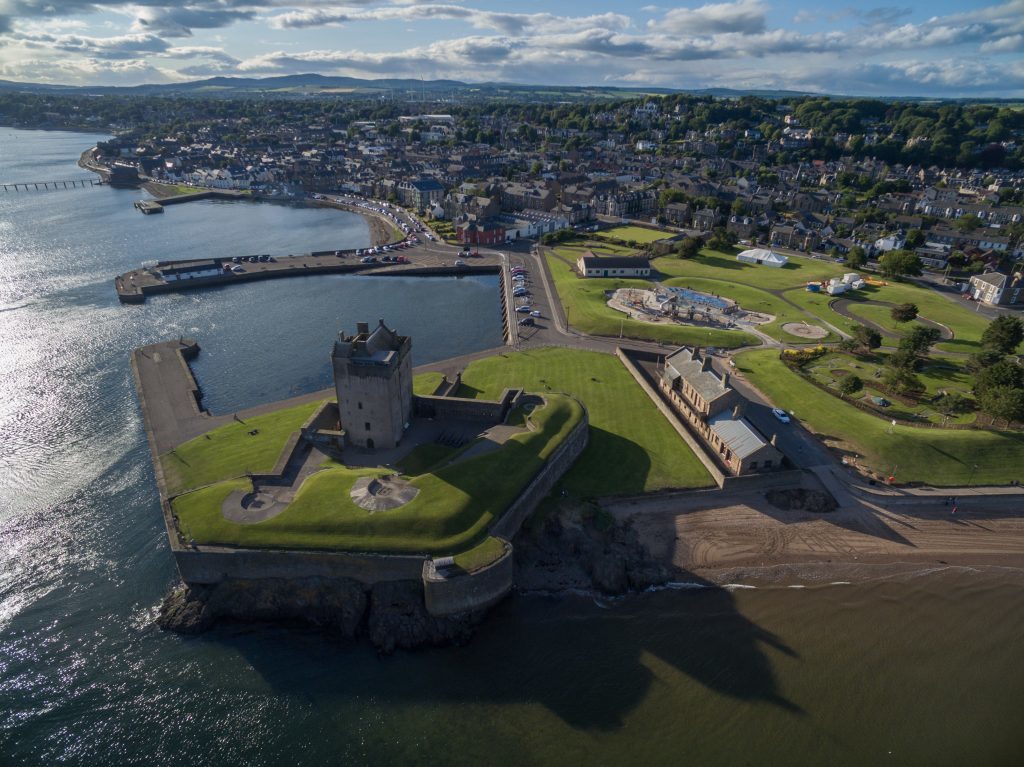 "I had an absolute blast," he says. "I filmed dolphins near the Arbroath cliffs, Wormit Boating Club's then-new rowing boat Catalina and the hills around Loch Brandy on Christmas Day."
Martin's video of dolphins on the Tay between Broughty Ferry and Tentsmuir was a huge hit when it was published on The Courier's website and, encouraged by his online successes, he and his younger brother Michael, 28, decided to set up a company, Broadwing Media.
It's clear from the way he speaks about the subject just how much of a kick Martin gets out of flying drones.
"There's something great about it, especially given the nature of my day job. I'm indoors and deskbound all day so something that gets me outside and on my feet after work is very refreshing."
Much bigger players than Dale and Martin are also looking to use drones commercially.
The most high profile of all is online giant Amazon, which has suggested it might use the contraptions to fly goods to customers within 30 minutes of them placing an order. The retailer has partnered with the CAA to look at how to get its drone delivery scheme off the ground and has been given permission to test beyond the boundaries of the existing regulations.
The work will help Amazon and the Government understand how drones can be used safely and reliably in the logistics industry.
It will also help identify what operating rules and safety regulations will be needed to help move the industry forward.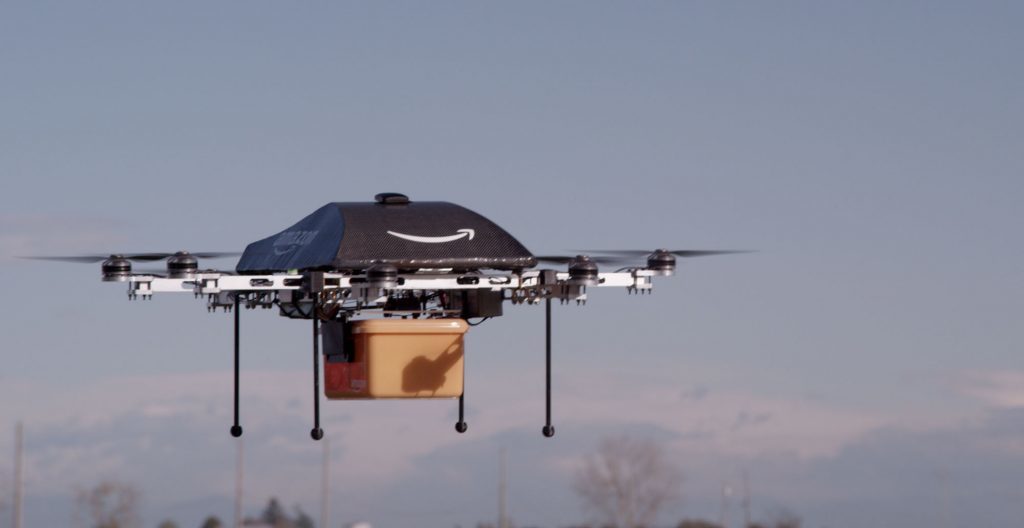 It may not be long before the lead up to Christmas is characterised by a flurry of drones buzzing about Amazon's enormous centre on the outskirts of Dunfermline, carrying their precious cargo to all corners of east and central Scotland.
And Amazon isn't the only major corporation with an eye on the sky.
Domino's Pizza has announced plans to trial drone delivery in New Zealand and may expand aerial delivery to the UK if it's a success.
The company has not yet addressed one question, however – if the pizza lands on your roof is it on the house?