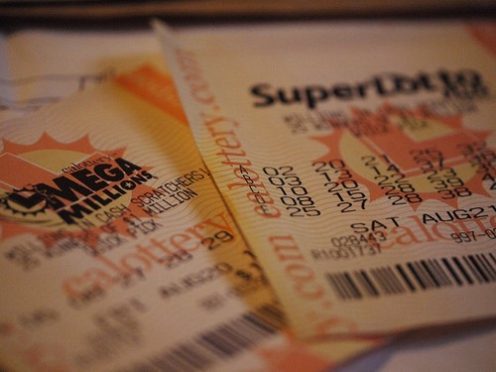 The UK's longstanding relationship with the National Lottery has spawned a new love affair in recent years and it's sites like Lottoland that are leading the way.
Like a siren tempting us to look beyond our own shores for gaming fun, Lottoland has become a leading player in the lottery betting industry since it launched in 2013.
In simple terms, Lottoland allows players to speculate on the outcome of a lottery draw, rather than invest in it directly.
By operating in this way, the site isn't restricted by regulations that essentially limit ticket sales to either residents or those physically in the local area.
Play in the Same Way You Always Do
In practice, a player in the UK can log in to their account, make a deposit and then purchase US Powerball tickets without taking a trip to America. As well as giving punters cross-border lottery options, Lottoland guarantees jackpot payouts.
By using a licensed and regulated funding system, Lottoland is capable of paying out the money every winner receives in the real game. For example, Player A buys a Powerball ticket from their local 7/11 in Florida, matches all the right numbers and win $50 million/£37 million.
In contrast, Player B selects the same numbers for the same draw but they do it via Lottoland while laying in a bath in Edinburgh. What does the Scottish player win? Exactly the same prize. Put simply, if you match the right numbers, you get the same sized prize you'd win if you'd bought a ticket in real life.
Essentially, when you play via Lottoland, you'll have exactly the same experience you'd have if you'd have played in the traditional way. Whether that's the Irish Lottery or one of the 30 additional lotteries you can bet on, the action is identical.
Market Makes Lottery Betting Possible
So, what's allowed lottery betting sites to emerge?
According to the National Lottery's stats, sales in the 12 months to March 2016 hit a record high. Thanks to a 4% increase in sales, the operator's revenue topped £7.6 billion. In tandem with the nation's leading lottery seeing an increase in activity, online betting has continued to grow since the UK Gambling Commission (UKGC) took control in 2014.
Following a regulatory change, the UKGC has taken charge of regulating the online industry and the increased oversight has helped the market flourish. The agency's latest report showed that remote gaming revenue is up by 10.1% to £4.7 billion.
Easier access is clearly the main reason for the growth of iGaming, but Lottoland's model is based on more than a simple way to play. Variety is clearly important, but something online operators have the ability to do is offer deals and promotions.
Whether that's discounts for regular purchases, price freezes or 2 for 1 offers, there's always a way for users to get something extra. Online casinos and poker sites have long used this strategy and it's one that's now boosting sales in the lottery betting sector. Essentially, the market is ripe for lottery sites and that's giving players new games to flirt with.
Although our relationship doesn't look as though it's going to end anytime soon, Lottoland has made it possible for us to have a fling with some exotic options.