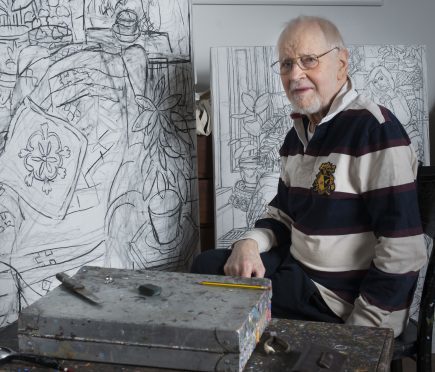 A solo exhibition of 24 retrospective paintings launching at the Tatha Gallery in Newport this weekend is called Passion, Vision and Spirit – and those traits are something that 91-year-old artist Norman Gilbert has in spades.
The Glasgow-based artist, who still paints every day and posts his work on Instagram to grow a new audience, has a long and fascinating story to tell – and he's an example of how art and creativity can be life enhancing.
Born in Trinidad in 1926 he moved when very young to Glasgow where he attended Glasgow College of Art.
Thereafter like many artists in penury and a family to support he looked for alternative work to help pay the bills whilst he painted.
He found himself living in a caravan on a farm tending 200 pigs.
Whilst this wasn't ideal it allowed him to pursue his love and passion for art.
Norman has now painted for nearly 70 years and his work is regarded as being as fresh and as current as any young artist in practice today.
And yet in a recent interview, Norman, who recently lost his wife Pat after being her primary carer for some years, revealed that his route to success has often been a tortuous one.
"I've huge self-doubt, you know," he said.
"Glasgow School of Art kicked me out for being un-teachable, Edinburgh rejected me because they thought I'd be a dangerous influence and it was only after a lot of resistance that I finally got my diploma in 1963.
"Some people there wouldn't even look at me in the corridors, they were that angry I was there."
It's 51 years since a review of Norman's paintings appeared in 'Vogue' magazine, and his contemporary body of often woman-centred work is notable for oil paintings on a gesso ground with vibrant and decorative use of colour and pattern that enlightens the senses.
As one critic recently said: "They are generous and delightful insights into intimate family life normally unseen by an outsider.
"I felt like an observer, looking upon an endearing scene yet they had the power to make me feel welcome.
"There is an interesting synthesis between figure and space, a union perhaps and the more I look the richer they become.  They are calming, vital and full of integrity."
Norman's son Mark is an artist and an academic at Dalhousie University in Nova Scotia, Canada.
This information's particularly relevant because in the last week of Pat's life, as Norman kept hospital-beside vigil, he also sketched Pat to 'keep himself sane' and create a record to share events with those who couldn't be there, like Mark.
Since Pat's death, Norman's sketches of Pat's last week have since been presented by Mark to several professional, academic and lay audiences in Canada, the USA and Glasgow.
*Norman Gilbert – Passion, Vision and Spirit, Tatha Gallery, Newport, Preview January 12, Exhibition January 13 to February 17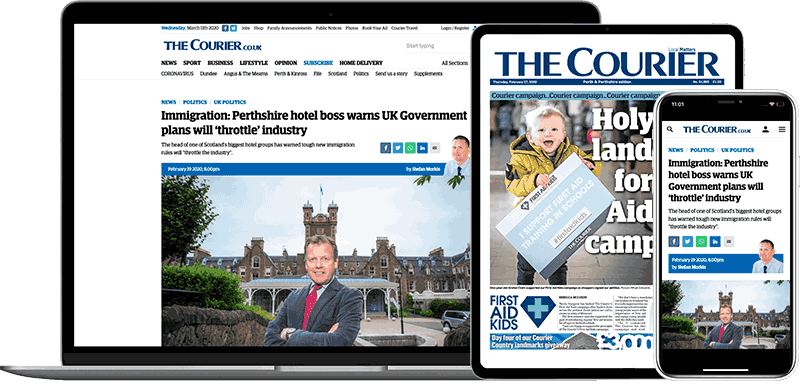 Help support quality local journalism … become a digital subscriber to The Courier
For as little as £5.99 a month you can access all of our content, including Premium articles.
Subscribe