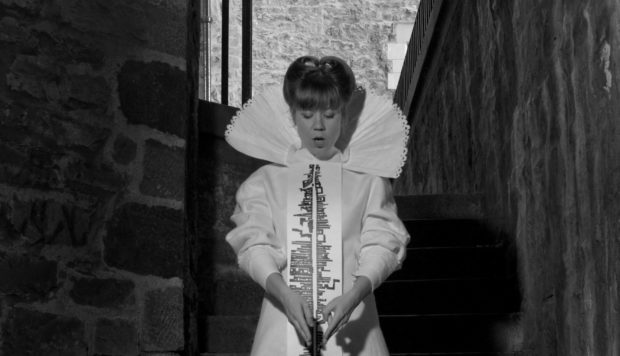 The next seven days are packed with events taking place online, including the beginning of the Edinburgh Art Festival.
The comedy streaming platform presents a month of live laughs on Zoom from some of the biggest names on the circuit. This week sees sets from the likes of Phil Ellis, Olga Koch and Jordan Brookes.
Daily, until Fri July 31, 8pm, £9.
Two-week online screening series co-programmed by a cohort of Scottish independent exhibitors and film festivals, coordinated by Glasgow Short Film Festival. The project offers a variety of fiction, documentary and experimental features and short films, as well as conversations with filmmakers.
Fri July 24, 9am, free.
Weekly event offering a chance to discover, discuss and enjoy contemporary classical music online with Red Note Ensemble.
Fri July 24, 3pm, free.
Live Music Scotland streams some of their favourite Scottish bands and other special guests every Friday night over on Facebook. The streams are free to view; however, contributions to anti-racist causes and funds are encouraged.
Fri July 24, 6.30pm, free.
The virtual edition of Scotland's key music convention will include panels, interviews, live performances, sector meetings, social activities and a range of networking opportunities. The line-up boasts over 50 speakers and performances by emerging Scottish acts Billy Got Waves x Joell., Kapil Seshasayee, Magpie Blue, MEMES, One Nine and Swim School.
Fri July 24-Sat July 25, 9am, £30.
Joz Norris performs his 2019 Fringe hit, an absurdist work of storytelling centred around a breakdown that made it difficult for him to leave his flat, his eviction the following year, and having to contend with the identity he'd constructed for himself during his time living there.
Fri July 24-Sun July 26, 8pm, £5.50.
ÚNA Festival presents a digital festival with a programme of talks, film screenings and performances focusing on the theme of nature. ÚNA (Uniting Narratives with Arts) is a non-profit initiative based in Glasgow committed to fostering links between Latin America and Scotland through arts and culture.
Fri July 24-Mon July 27, 9am, free.
The annual market celebrating all things print goes online this year to showcase works by a variety of artists from the UK and further afield. Special prints around the theme of nature created by participating artists are available to purchase on the website.
Fri July 24-Thu July 30, until Fri July 31. 9am, free.
Live streamed Scottish music festival featuring performances by Mark Sharp & The Bicycle Thieves, wrest and Connor Fyfe. Donations made will support mental health charity Tiny Changes.
Sat July 25, 12pm, free.
Down a pint and practice some yoga postures with Nancy Ogunro at this relaxed online session combining yogic practice and beer drinking.
Sat July 25, 7pm, £7.
Online painting party themed around a mash-up of Van Gogh's Starry Night and Hokusai's The Great Wave. The event will take place over Zoom.
Sat July 25, 8pm, £14.99.
An hour of deep rest, facilitated by sound, reiki and meditation. The session will take place over Zoom, and participants are asked to bring along a journal and pen.
Sun July 26, 10am, £22.
The musicians of the Royal Scottish National Orchestra welcome audiences to a weekly live streamed concert, recorded from their home and broadcast into ours. The performance can be viewed on the RSNO website, Facebook or YouTube.
Sun July 26, 3pm, free.
Takahashi Hiroko, a contemporary textile artist and founder of design brand HIROCOLEDGE, leads this virtual demonstration on how to make your own washable face covering.
Mon July 27, 11am, free.
Practice Shodo calligraphy and learn about using traditional Japanese calligraphy materials at this online workshop, led by Blair Thomson, a member of the Glasgow Zen Group. Suitable for all skill levels.
Mon July 27, 7pm, £17.
A week-long summer school run by Edinburgh Zoo and the Highland Wildlife Park, featuring a host of animal and wildlife-themed activities suitable for the whole family. The sessions will run weekly throughout the summer.
Mon July 27-Thu July 30, until Fri Jul 31. 9am, £50 for the week.
A virtual drama workshop for kids led by practitioners at the Bristol Old Vic Theatre School, with different sessions focusing on various acting techniques. Hosted via Zoom.
Mon July 27-Thu July 30, until Fri July 31. 10am, £122.50 for the week.
Leslie Kern leads this online talk about how our cities are often designed to perpetuate inequalities and how we can re-imagine them to be both more just and more sustainable.
Tue July 28, 12pm, free.
Acclaimed bookbinder and founder of Glasgow's Juju Books takes audiences on a tour of her studio and gives some insight into her practice.
Wed July 29, 11am, free.
World beatboxing champions The Beatbox Collective host this beatboxing workshop via Zoom, guiding participants through the basic principles of sound, rhythm and song.
Wed July 29, 2pm, free.
Edinburgh Napier University's Dr Miles Weaver and Dr Hock Tan discuss how purpose-driven organisations will be successful in a post-covid Scotland in this online talk.
Thu July 30, 11am, free.
Historic Environment Scotland hosts a weekly livestream Q&A session covering a variety of topics from castles to climate change.
Thu July 30, 3.30pm, free.
Live streamed live music and vinyasa yoga class led by Free Love with a rotating line-up of special guests and artists.
Thu July 30, 6pm, suggested donation £6.
A talk celebrating the impact that refugees from Nazi-occupied Europe had upon British culture, with a focus on father and daughter musicians Arnold and Alma Rosé, as well as a conversation between cellist and Auschwitz survivor Anita Lasker-Wallfisch and her grandson, Simon Wallfisch.
Thu July 30, 6pm, free.
Performance of a Shakespeare play wherein the actors will only have their immediate cues and lines to perform from, having never rehearsed the script together before and with plenty of unexpected twists in store.
Thu July 30, 7.30pm, free.
The Irish alt-folk singer-songwriter performs an exclusive live streamed performance from London's Natural History Museum alongside his live band, with a special appearance by Normal People breakout star Paul Mescal.
Thu July 30, 9pm, £13.50.
The famed city-wide visual arts festival hosts online screenings and live performances on its website in honour of its cancelled August programme, featuring works by Rosalind Nashashibi, Rae-Yen Song's Song Dynasty, Shannon Te Ao's With the sun aglow, I have my pensive moods and Hanna Tuulikki's Sing Sign: a close duet.
Thu July 30, until Sun August 30. Times and prices vary.