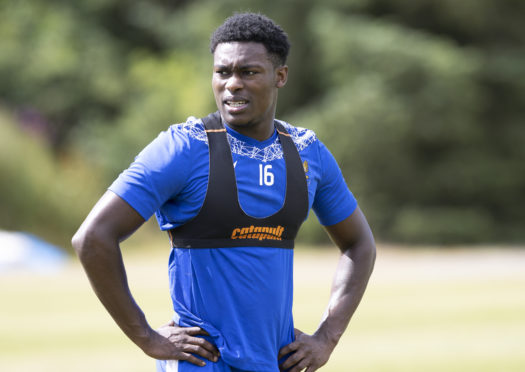 He has headed north to further his education.
And St Johnstone loan star Isaac "Tanto" Olaofe is determined to pass his season-long Scottish examination with flying colours.
The ambitious Englishman has already laid down a marker in pre-season after new boss Callum Davidson turned to former club Millwall for the striker and Republic of Ireland U21 defender Danny McNamara.
Both players have been assured they will be an integral part of Davidson's squad, with Olaofe (20) scrapping with Callum Hendry, Stevie May and Chris Kane for frontline starting places.
And he made an immediate impression coming off the bench in the 2-1 midweek win over Aberdeen.
"I scored two in the bounce game we had between ourselves," he said.
"Then I came on, won a penalty and a free kick which we scored from in the Aberdeen game so I feel I am doing okay.
"What should people expect? Hard work, first of all, because that's what the gaffer here has drilled into us.
"But I'd like to think I'm direct, positive, aggressive and play with a bit of pace and power.
"I always go out to express myself on the pitch, take players on and try to get past them.
"I just have to work on my fitness because I went a long time without training properly.
"I was injured for about the first three weeks of the lockdown so couldn't do anything and then it was back into training on my own.
"So I hadn't really done much of the intense stuff since back in March. It has been a long time.
"I can feel myself getting fitter all the time now though and hopefully in the next few weeks I'll get up to speed.
"Training in a group is different to doing it on your own. You really get the benefit of working with the rest of the lads."
Olaofe plans to make the most of his time in Scotland.
"The aim is to just learn as much as I can while I'm here, improve as much as possible and go back to Millwall a better player.
"It's all a new experience for me. I've not done much sightseeing yet but I'll get round to that.
"I have just moved into a new apartment with Danny so that will be good for the pair of us.
"Having someone else from Millwall will help us both settle because if you were on your own it would be harder.
"Being with a team-mate should make the transition a lot better.
"We have known each other for four or five years. We have roomed together before as well when we've been in hotels.
"So that aspect of it will be a good thing for the pair of us – although we'll be together for a long longer than we have been used to in the past!
"We are friends away from football, though, so I'm glad he's decided to come here too."
Olaofe admits Davidson was integral to his switch from The Den.
"Millwall told me the gaffer was interested in taking me to St Johnstone so obviously I was keen straight away.
"I have worked with him before, he's a good coach and was very good to me at Millwall.
"I know his ethos and his style.
"So I realised what a great chance it would be for me to come here and show people what I can do.
"There are so many big games and games on television, so it's exciting.
"I know a couple of guys who have come up in the past. I spoke to James Brown, who came up to sign for Livingston and he told me it was good. "
Olaofe knows the Premiership will be a bigger test than his last loan, at National League side Sutton United.
"I feel I have fitted in quite well so far, everyone has been so welcoming because it's daunting joining a new club," he said.
"The intensity of the game here is really sharp, it's higher than what I was used to playing in the U23s.
"I had been at Sutton United but only managed five games before the shutdown happened.
"It was still a good experience, even in that short time I felt I learned a lot and it really toughened me up.
"In 23's you can lose and it's a case of 'don't worry' but at first-team, you can play well but still lose and everything is on the line.
"You have to raise your levels so much to fit in and get three points and it really brings your game on.
"Also, going away from the environment I had been used to into a new one, dealing with different people, also benefitted me."
Meanwhile, St Johnstone round-off their pre-season preparations with a trip to face St Mirren tomorrow.
Davidson is looking to build on a 0-0 with Hibs and a 2-1 win over Aberdeen.
He hopes midfielder Murray Davidson and defender Callum Booth will get a run in advance of the season's opener against Dundee United next weekend.
No 1 Zander Clark is set to sit it out after missing the Dons clash, with former Dundee goalkeeper Elliott Parish again featuring.
"Hopefully Murray and Callum will be back. The game-time is much-needed for the two of them," said Davidson.
"Zander has a little niggle. Elliott was excellent again against Aberdeen and it's good we've got someone like him to play."
'I don't get the logic behind that': St Johnstone manager Callum Davidson reveals his concerns over five substitutes rule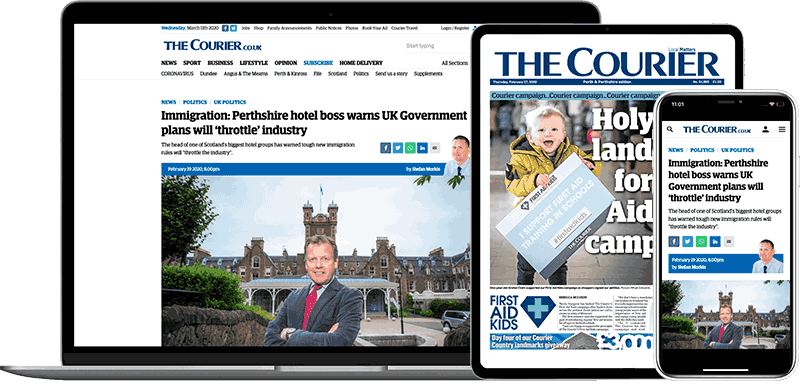 Help support quality local journalism … become a digital subscriber to The Courier
For as little as £5.99 a month you can access all of our content, including Premium articles.
Subscribe