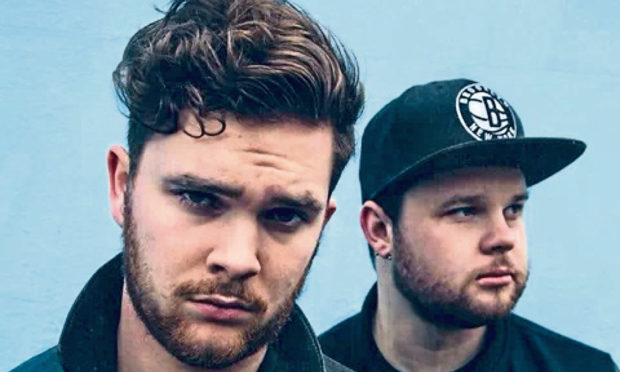 Hard-rock duo Royal Blood head to Dundee's Caird Hall on Monday August 12 to play the only Scottish date on their hotly-anticipated intimate UK tour.
Formed in Brighton in January 2013, the band consists of bassist and vocalist Mike Kerr and drummer Ben Thatcher.
Mike's playing style is notable in that he uses several effects pedals that allow his bass to sound like a standard lead guitar.
Their self-titled debut album was released in August 2014, which was followed in June 2017 by their second album, How Did We Get So Dark?
Both rocketed to the top spot in the UK albums chart, establishing them as one of the world's most vital bands.
Along the way, they emerged as firm festival favourites following triumphant sets at Glastonbury, Reading, Leeds and Radio 1's Big Weekend.
The UK summer tour gives Royal Blood a break from the dark depths of the recording studio as they continue work on their first full-length album since 2017.
Mike, 29, said he and Ben were in the middle of creating the follow-up and that progress has been going well.
"The standard has raised and we hit upon a couple of tunes that were better than anything we'd ever done before," he said.
"We're going to hold out and put out the best thing we've ever done."
The rocker previously hinted on Instagram that the pair were working on some "weird and scary" material and explained that although they felt a "little self-conscious" initially, they were happy they touched on "new and fresh" music.
"All things scary should feel weird at first," he said.
"It's like when you've got a new accessory or a piece of clothing that feels scary, you feel a little self-conscious going out in it.
"Then you catch your reflection and realise that you look cool. It's one of those for us. If you're not scared, then it means that you haven't touched upon anything new or fresh. I think we were waiting for the fear."
Until last month, the band hadn't played live in the UK for almost two years so the summer tour gives them a chance to get back in the game.
Royal Blood's previous UK and Ireland arena tour included three sold-out shows at London's Alexandra Palace, selling 30,000 tickets in the capital and more than 100,000 in total.
The duo's acclaim has also extended to numerous high profile accolades including the BRIT Award for British Group; Best Live Band and Best New Band at the NME Awards; Best Live Act at the Q Awards; and Best British Newcomer at the Kerrang! Awards.
Support at the Caird Hall gig comes from Ozzy grunge rockers Psychedelic Porn Crumpets. ticketmaster.co.uk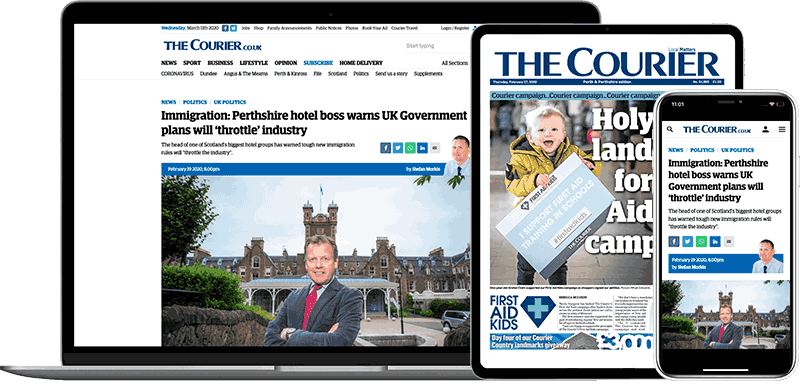 Help support quality local journalism … become a digital subscriber to The Courier
For as little as £5.99 a month you can access all of our content, including Premium articles.
Subscribe