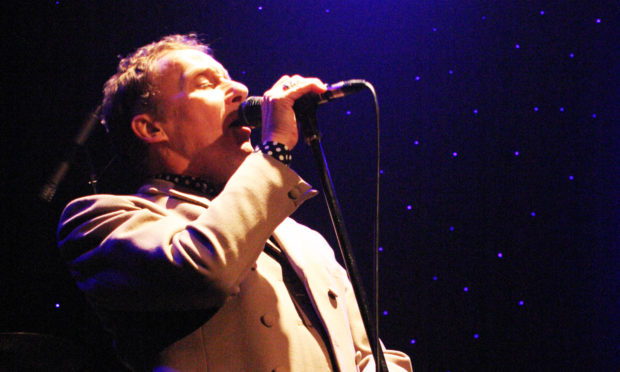 He is the Middlesex-born original lead vocalist and founder of 1960s band Love Affair who had five top 20 singles including their No. 1 single Everlasting Love.
But as Steve Ellis prepares to visit Perth Concert Hall with Sixties Gold alongside four other chart-topping acts who made the decade musically memorable, the 69-year-old musician revealed how fascinated yet bemused he was to recently discover that his name is forever linked to gang culture in 1970s Dundee.
"Unbeknown to me, back in the days when Dundee's gangs paraded around in and did battle in their gang jerseys, these made-to-order garments with their high v-necks were referred to as 'Steve Ellis jumpers'," Steve told The Courier.
"They used to go down to the local high street, get whoever was knitting up jumpers to do it in their chosen gang colours. There's a whole load of them: Fintry, Hilltown. The one that's a bit like my one is the Kirkton Huns!"
Steve discovered the connection when someone sent him a copy of Dundee street poet Gary Robertson's 2007 book Gangs of Dundee.
"It says in Gary's book 'the next week Love Affair are playing at Perth'," said Steve.
"'A full contingent of Dundee guys went up – Sham, Shimmy and Kirkton Huns together for some payback. What a night that was!'
"They were kicking the **** out of each other!' I read that book and thought my god what is going on here?"
When Steve did Sixties Gold in Dundee's Caird Hall in 2017, it was "rammed and brilliant" he said, with a "lot of the old gangies" there.
His friend works at Groucho's record store in Dundee and Steve said it was a "bit of shocker" to learn about the recent death of shop owner Alastair 'Breeks' Brodie.
But Steve is really looking forward to being just a few miles down the road in Perth on November 7.
As well as performing his solo set, the bill features Herman's Hermits – one of the biggest selling bands of the 60's now celebrating their 55th anniversary; The Merseybeats – another success story from Liverpool; The Marmalade who were the champions of Scottish Beat in 1968; and Wayne Fontana & The Mindbenders.
"The 60s is a very long time ago – let's be brutally honest," he laughed.
"But the thing is, music, as far as I'm concerned is always going forward. If the songs are good they'll hold up!
"I'm lucky that the people who wrote those songs wrote good songs, so they don't get dropped off the radio. Radio still plays those tracks fortunately."
Steve said Sixties Gold audiences tend to be a "mixed bag" comprising a lot of people from the time who want a "60s night out". But there's always a mixture of younger people as well.
For him, "good music is good music" – irrespective of what decade it is from.
Asked how he got into music himself, Steve explains it was "by default really".
"I grew up in a gang of boys from school," he said.
"One of my pals used to play guitar – he was mixed race. His mum was Irish and his dad was Caribbean.  He looked like Chuck Berry – I still wind him up!
"He had a guitar when I was mucking about down the swimming pool with the girls and all that stuff at school.
"I was singing and he said 'you can sing'. He kept on about it. I saw an audition in a music trade paper. He dragged me off. I said 'if I do it you do it'.
"But he backed out and I got lumbered. I got the job which was a source of much amazement to me.
"The bloke said 'I'm going to make you a star'. I said 'you'll need to speak to my dad first!'" he laughed.
Steve liked Ray Charles when he was 13 or 14.  His mum used to buy records at the Co-op.
"We used to get Green Shield stamps," he recalled. "You saved them up. Could trade them in – she used to get me Ray Charles albums. Bless her."
He then moved into R&B, soul, Motown, dance floor and Mod stuff.
"I saw James Brown when I was 16 – he blew my socks off," he said. "Two drummers. Absolutely amazing – best gig I ever saw. And he had a good voice too!"
Steve said he and his band mates with Love Affair were "too busy working" to experience the so-called "swinging 60s" – playing practically every night across England and Europe for two years. He went solo in December 1969 after feeling that the band had run its course.
These days, Steve still writes and refuses "to do cabaret". He is into a band called Black Pumas. They were recommended to him by his good friend of 30 years Paul Weller, who co-produced his most recent album.
Steve also loves Scotland and says he would love to live north of the border if it wasn't for the weather. "It's too cold mate!" he laughed.
However, despite his universal love of music, he appreciates the industry faces modern-day challenges which are a far cry from the heady eras of days gone by.
"The problem is it's all gone streaming," he sighed.
"The bottom has dropped out of CD sales. I mean Madonna went into the CD charts and dropped out again, and she's global! Who's kidding who here?
"I'm lucky that my most recent album is still ongoing – people are still buying.
"It's nothing like Love Affair. A bit soul. Paul has co-produced that with me. It's a great album. But turning that into sales now in these days of the music industry is a different thing altogether.
"There's hardly any shops left. It's shifting sands and you've just got to keep up with it really. Keep moving forward."
*Sixties Gold, Perth Concert Hall, November 7
www.horsecross.co.uk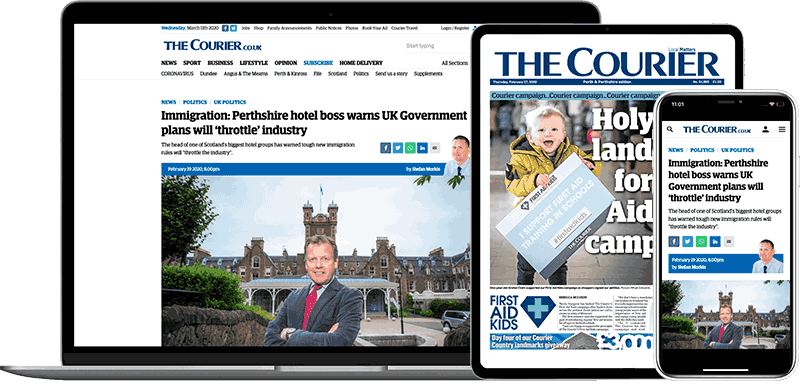 Help support quality local journalism … become a digital subscriber to The Courier
For as little as £5.99 a month you can access all of our content, including Premium articles.
Subscribe