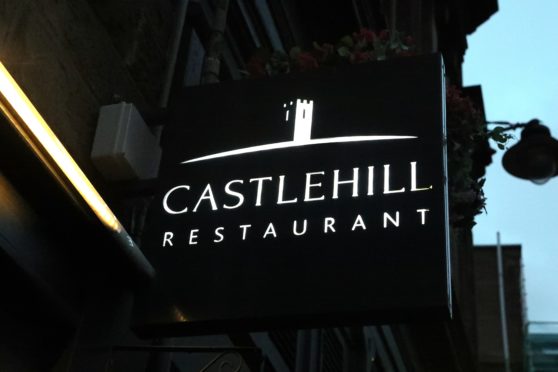 Sometimes the good guys do actually win and on this occasion the story of Castlehill is so contingent on the fortunes of one man that it would make a good parable for our modern times.
Chef Adam Newth came to prominence here many years ago, forging a reputation in Scotland that was second to none for a chef of his age. Then he left.
These things happen in catering all the time – yet I'm sure the seismic tremor was felt all the way from Exchange Street to Broughty Ferry, which is where Adam very quickly set up the rival Tayberry. That was the first time I encountered his brilliant cooking.
For me, The Tayberry was easily the best restaurant in Dundee and gained so many plaudits that many chef/owners would have taken their laurels, spread them out and allowed their weary bones  to rest on them. The boy done good.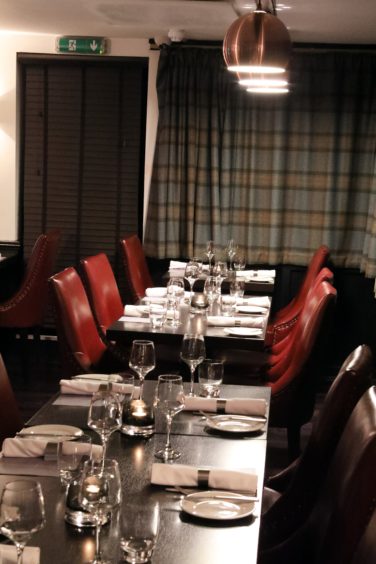 It wasn't enough. At the start of this year it was announced that Adam was now back cooking in the centre of Dundee, but this time as the co-owner of his former place of work. His return must have surely given him a sense of the karmic influences often guiding us all in life; immediately his stamp on the new Castlehill was clear for all to see.
I went on the opening night in February when the snow was piled outside and walking in to the space felt like being wrapped in an Hermes blanket of cossetting. The menu, devised and cooked by co-owner Lewis Donegan, was stellar and the pricing a bargain.
Nine months later this is a ship run so tightly that it hums with that great, reassuring sense of quiet efficiency which is an intrinsic part of every great restaurant. The intervening time has been productive, with the restaurant winning two AA rosettes and a Michelin recommendation.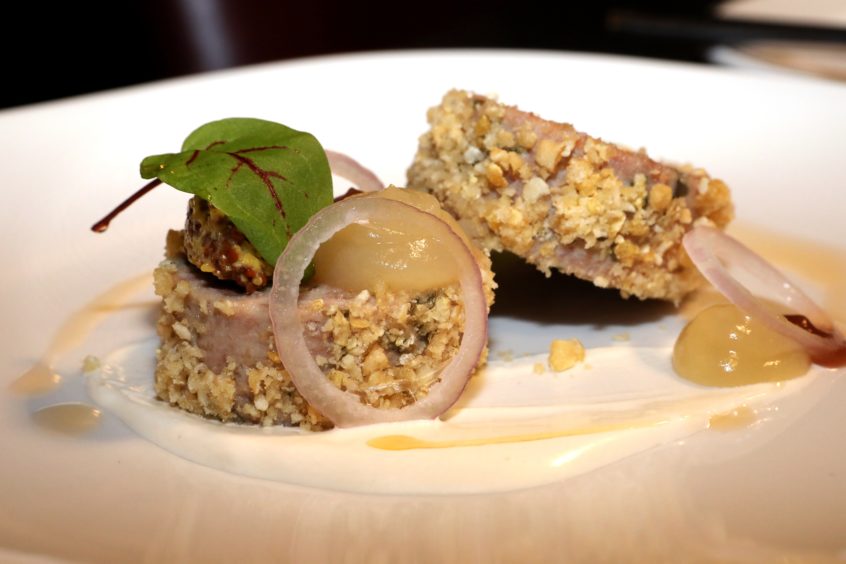 Two new chefs, John Tindal and Fraser Swan, are in place whilst Adam and Lewis sometimes also man the stoves in between running their new cookery school, The Dundee Cooking Academy. If the renaissance of great cooking in Dundee can be attributed to anyone, it's these guys.
My lunch companion, Richard Neville, head of newspapers at DC Thomson, was already seated when I arrived bearing a gift of a loaf of excellent bread that I'd brought back from  Twelve Triangles bakery in Edinburgh that morning. Dhugal Paterson, the truly brilliant manager of Castlehill, looked slightly alarmed at the idea that diners were arriving with their own provisions and immediately wagered that the bread at Castlehill would rival my import. He was right.
From a short and punchy set lunch menu we ordered each available option – and everything was perfect; at £25 for food of this quality I would say we ate very well.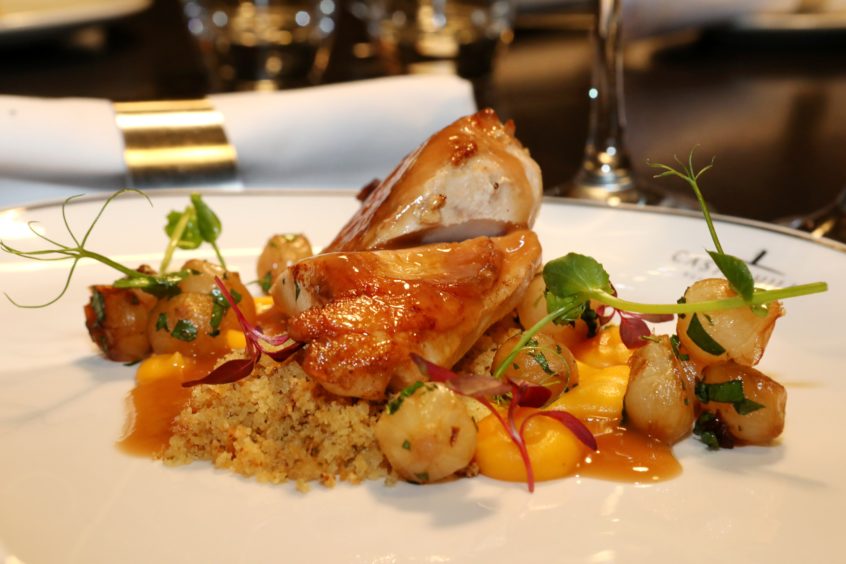 I started with the sweetcorn veloute with roasted corn and smoked oil which was so ambrosial it should come in a tin normally reserved for creamed rice – a beautiful balance of flavours and the most wonderful silky texture. Of course, the avoidance of gloop in a soup is always to be admired, as Mary Poppins once said. The avoidance of drowning the appetite is also an admirable quality in a soup. This was ace.
Richard had the gammon terrine, pear and smoked crème fraiche and, had I known him better and had he not been responsible for allowing me to write these restaurant reviews, I probably would have snatched his plate in a fit of starter envy. As Richard used to edit this very paper I quote him verbatim. "The starter had great flavour but the real triumph was the texture – not thick and claggy as some terrines can be. It was light but not sickly smooth".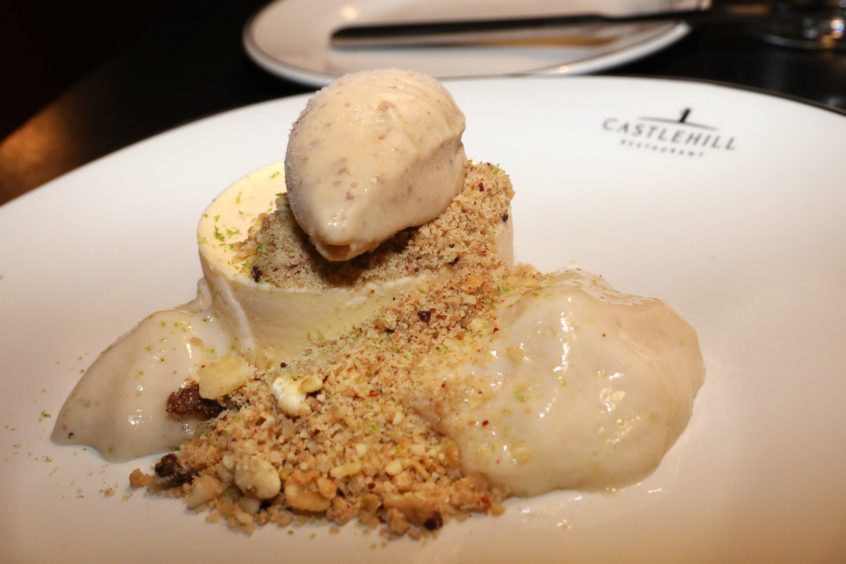 My main course of corn fed chicken, potato crumb, pumpkin, roasted onion and redcurrant jus was really what you want to eat for lunch in the squall of a Scottish winter. The cooking of the chicken was perfectly judged and the balance of flavours on the plate was a harmonious joy.
Richard's spelt risotto, wild mushroom duxelle and truffle went down equally well and again I quote in full: "the risotto managed to achieve the balance of tasting rich and creamy but retaining a bit of bite with the spelt. I know sometimes people prefer a more normal risotto rice but this was a good alternative".
Dessert was cheese for me, served with truffle honey and quince puree. Dhugal, who knew everything about everything on the different menus, spoke with some authority on the cheese, just as he had done about the bread, the butter and the venison we didn't manage to try this time; he just knows his stuff, one of the best managers/maitre d's in Dundee, I'd say.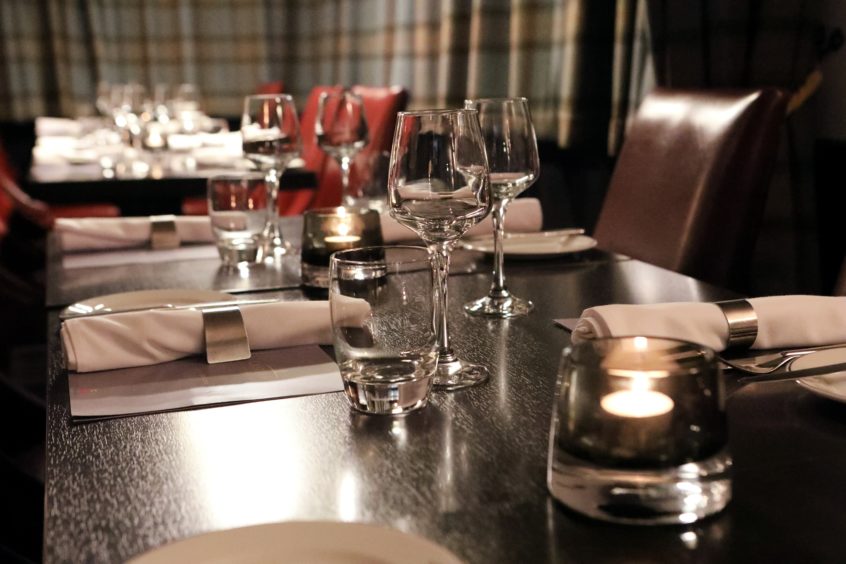 Richard had the Katy Rodgers yogurt parfait, banana and lemon sorbet – and not just because he'd been at school with the new local queen of dairy (whose excellent products, by the way, are even available in our local village Co-Op).
His words again: "It's hard to go wrong with Katy Rodgers products and this was as light and lemony as you would expect, with just enough richness to be indulgent – without making you feel over-full at the end. I must have liked it all because I didn't give you a chance to taste anything!"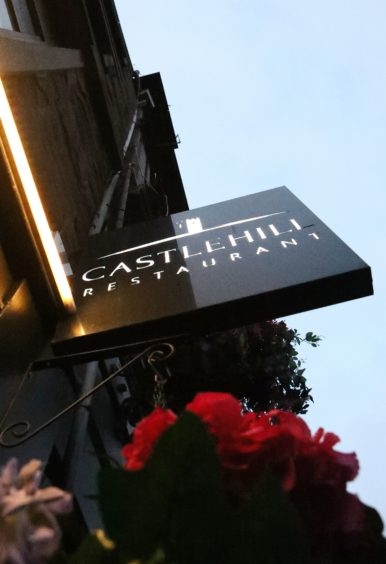 All in all this was a great lunch. Excellent food, brilliant service, a very pleasing room – and all for £25 a head.  Different menus are available for dinner including an eight course tasting menu (£65), a six course tasting menu (£50) and an a la carte menu where four courses will set you back £40. I will be back here regularly; whichever menu you choose, it's the quality and care that makes Castlehill stand out from the rest.
You can't buy in this precision, this desire for perfection, this need to give the customer the best experience possible – it's in everything Adam Newth does because, for him, it all starts with putting great food on your plate. Castlehill and The Tayberry are the best restaurants in Dundee, no question.
Castlehill Restaurant
22-26 Exchange Street
Dundee DD1 3DL
t: 01382 220008
Price: 3 course set lunch £25. A la carte and tasting menus also available from £40.
Value: 9/10
Menu: 9/10
Atmosphere: 8/10
Service: 10/10
Food: 9/10