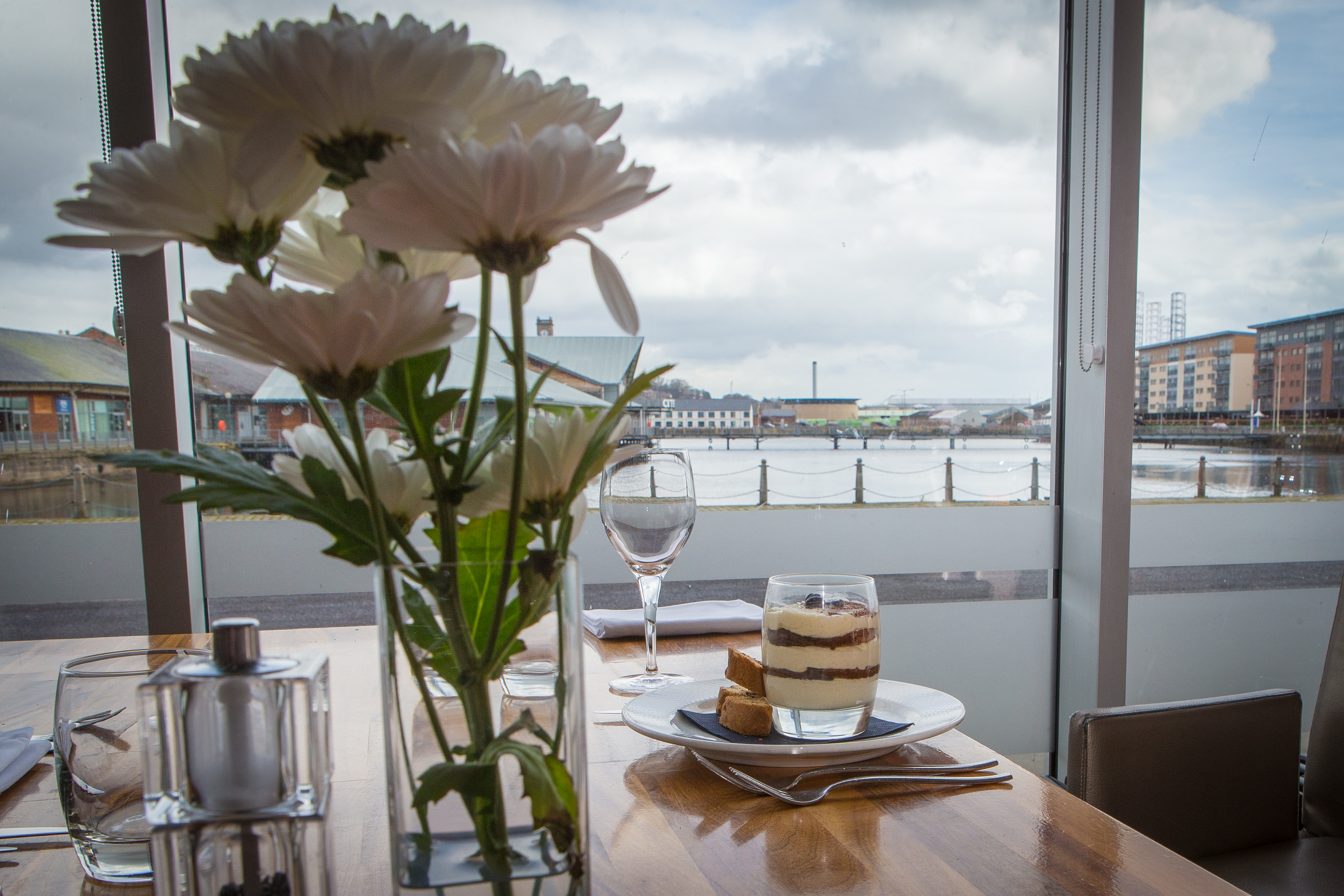 The Apex is a landmark in Dundee, a bright, modern hotel where the clientele happily mixes business and pleasure. I have attended plenty of functions there in the past which all seem to have rapidly descended into tipsy chaos – the kind that involves cheesy dancing and that feeling of dread the following morning when you realise there may well be photographic evidence.
It was only recently however, while I was at a huge awards ceremony, that I actually took note of the food. Seven hundred people were served a meal that was not just hot and on time, but elegant and modern. I was told a new head chef had taken charge so I made a promise to return for dinner when I could concentrate on the food alone (and without the distraction of Mr Ellis' elaborate disco moves).
The view of City Quay from the large glass wall of the Metro Brasserie is pretty impressive, especially at night, and I actually forgot, just for a little while, that we were in a hotel. My best friend and I had ventured out for dinner on a Monday night and didn't expect anywhere to be exactly heaving, however the hotel was hosting an event for teenagers in the function room – which certainly livened up the atmosphere, not to mention the conversation in the ladies toilets.
.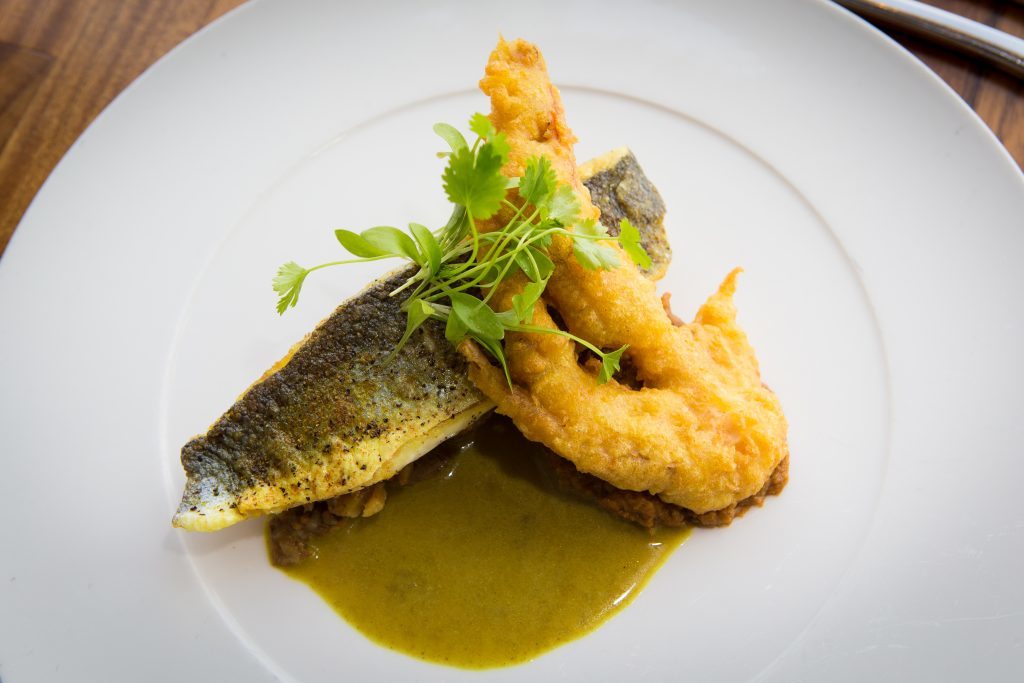 The menu overall didn't excite me and the limited wine list we were given did little to whet the whistle but we got stuck in regardless and ordered, starting with a snack of crispy pig cheeks to share. They packed a good crunch and the meat inside was meltingly tender but the accompanying apple sauce was powdery in texture and bland.
My starter was described as "scallop, chicken thigh, baby corn". That's it. No further explanation. So I was intrigued to see how it would be prepared and presented – and delighted to discover it came with a sticky soy-type glaze which was a lovely complement to the sweet seafood. The thighs were melt-in-the-mouth but could have benefited from crispier skin and the baby corn was nicely charred around the edges. I have never had this combination before but the components really flattered each other and I would choose it again without hesitation.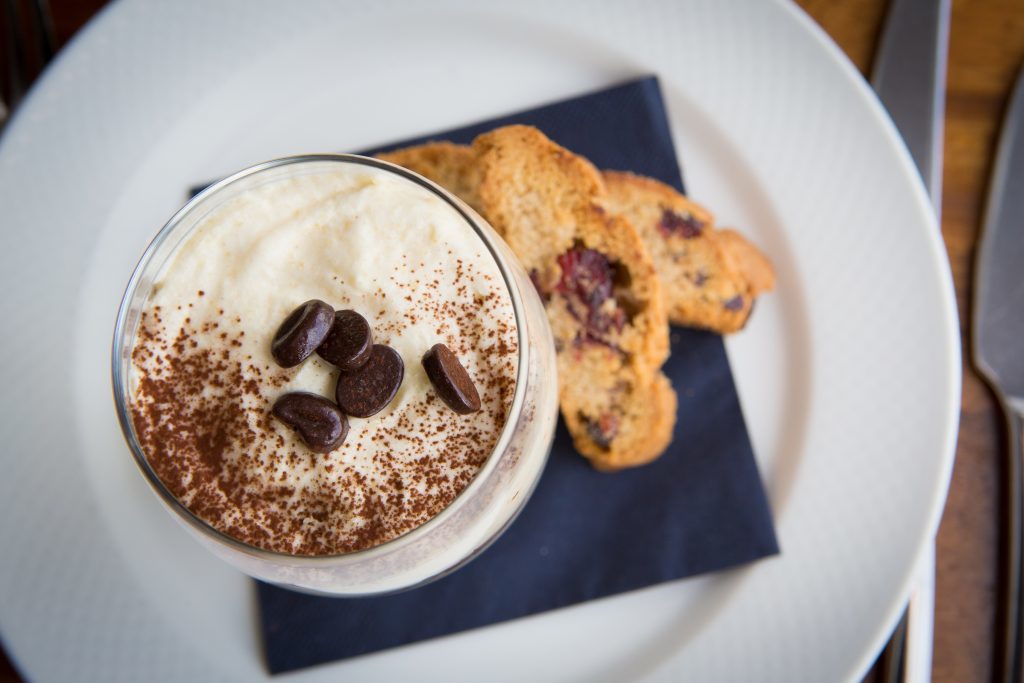 My friend had decided to start with the salt-baked celeriac salad. The celeriac itself had a real earthy, deep flavour and was most definitely the star of the dish since the accompanying blue cheese and walnuts were meagrely scattered and not really plentiful enough to make an impact.
She followed it with a good old rump steak with traditional accompaniments. The requested medium-rare beef was more medium-to-well-done but it was lean and tender nonetheless. The peppercorn sauce was delightfully spicy and satisfying, meanwhile, and the chips were really pretty good.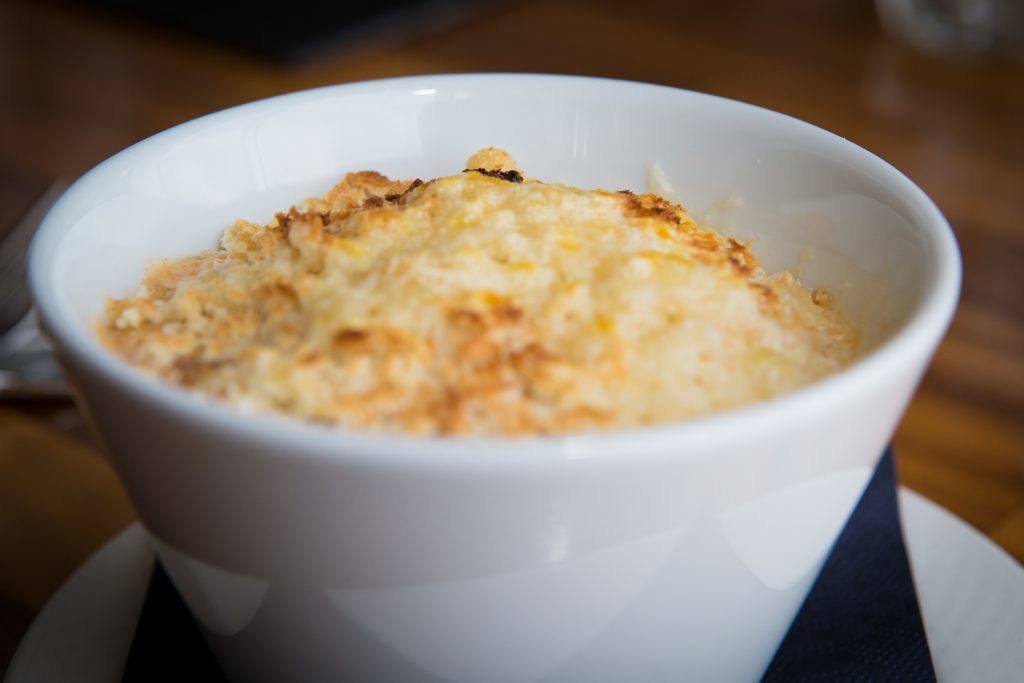 My sea bass was cooked well but the accompanying soft shell crab – the reason I picked the dish – was essentially a thick piece of batter. I'm sure there was some crab in there somewhere but the slightly stodgy coating had totally overpowered it and the would-be sweet meat had lost all flavour and texture. The bass was served with an aubergine dahl (a little on the dry side) and an absolutely delicious coconut and ginger sauce. Rich and creamy, it made a lovely partner to the fish and meant I really enjoyed my main, despite one or two disappointing aspects.
We finished by sharing a tiramisu. The rich and creamy layers were lovely but the very thin bands of the coffee mixture didn't create enough of a balance for me and this could have been mistaken for a plain mousse.
Overall our meal was a bit hit and miss. The parts we enjoyed were so good that it felt like the others let the side down in comparison. If we  had been staying at the hotel and had popped downstairs to grab a bite to eat, rather than make a special effort to go out, we would have been pretty pleased with our evening.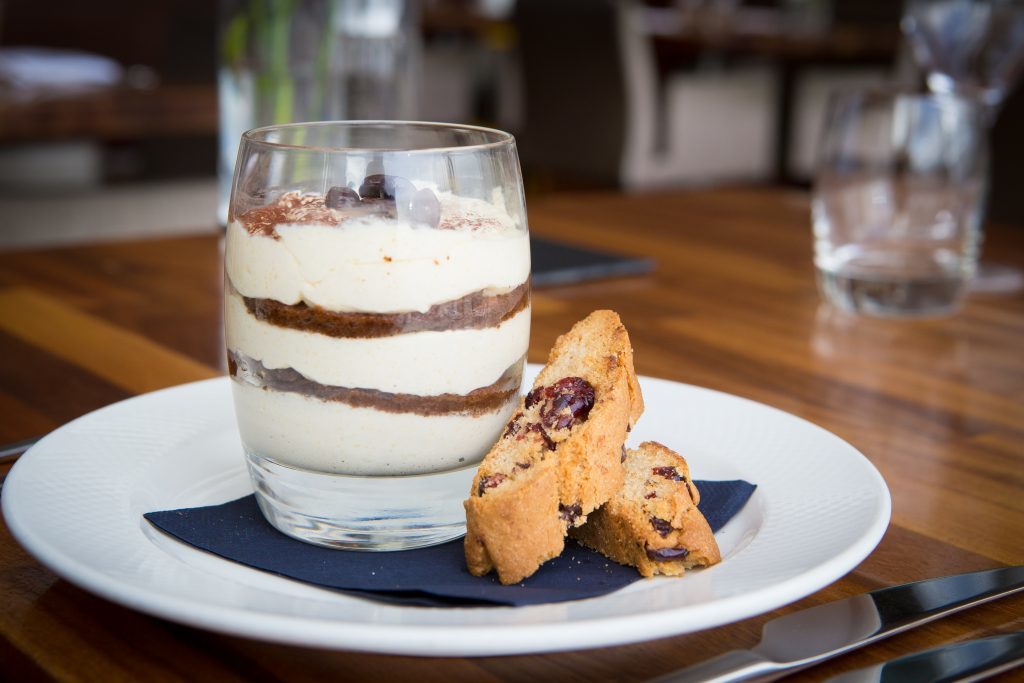 However, we chose the Metro over a whole range of other eateries in this exciting city and I don't quite see it as a competitive stand-alone restaurant – yet.
For an establishment that's running a brasserie and a large function suite you probably have to accept some limitations but hopefully that talented head chef, so skilled at cooking for massive crowds, will continue to shake things up and edge this place closer to the apex of fine dining in Dundee.
Info
Price: Starters: £6.00 – £12.00; main courses: £15.00 – £62.50 (for two); desserts:  £6.00 – £14.00 (for two)
Value: 7/10
Menu:  6/10
Atmosphere: 6/10
Service: 7/10
Food: 7/10
Total: 33/50
Info: Metro Brasserie at The Apex
Address: 1 W Victoria Dock Road, Dundee, DD1 3JP
Tel: 01382 202404
Web: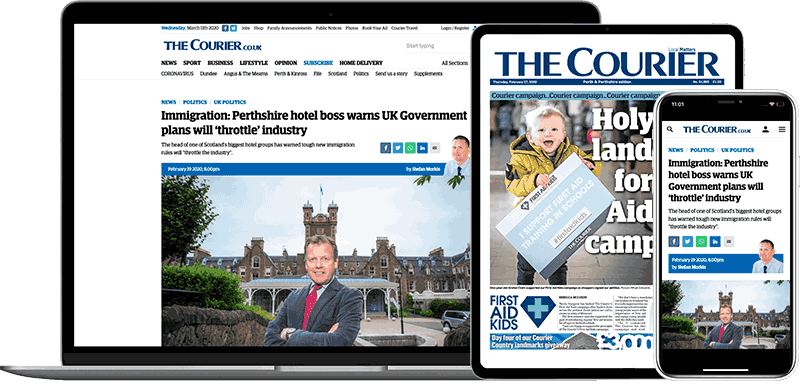 Help support quality local journalism … become a digital subscriber to The Courier
For as little as £5.99 a month you can access all of our content, including Premium articles.
Subscribe