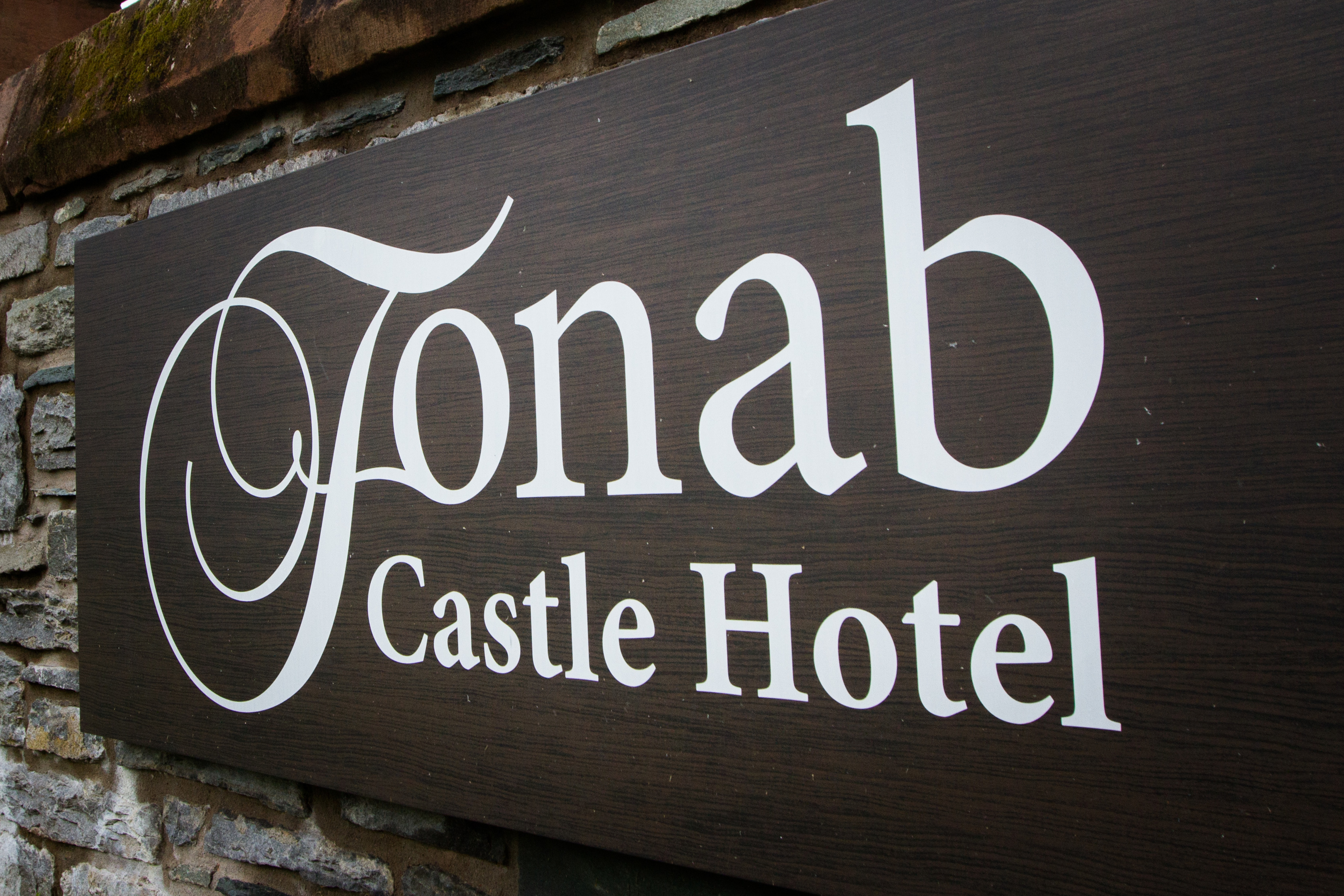 I love eating out. And eating in. In fact I just love eating. But I digress.  Getting dressed up to dine somewhere extra special used to be a thrilling treat. And it still is but these days, with a small person in tow,  evenings out either take tremendous planning or have to happen at lunchtime.
So when Mr Kerry and I decided on a whim that we wanted to go somewhere a little bit fancy, somewhere we could feel like grown-ups (albeit the kind who have a baby in tow) it had to be a venue that was relaxed enough that we wouldn't be trying to stifle every chirp from the little one.
An afternoon at the Fonab Castle Hotel it was then.
We had booked a table at the Brasserie but before lunch we indulged in a swim in the spa's pool and I even had a heavenly massage. Relaxed was certainly the mood by this point. As the spa is in a separate building, we arrived at the main hotel entrance for lunch and were met by Mike, the concierge, who is possibly one of the nicest people I have ever met. He greeted us like old friends and was as interested in us as he was interesting himself.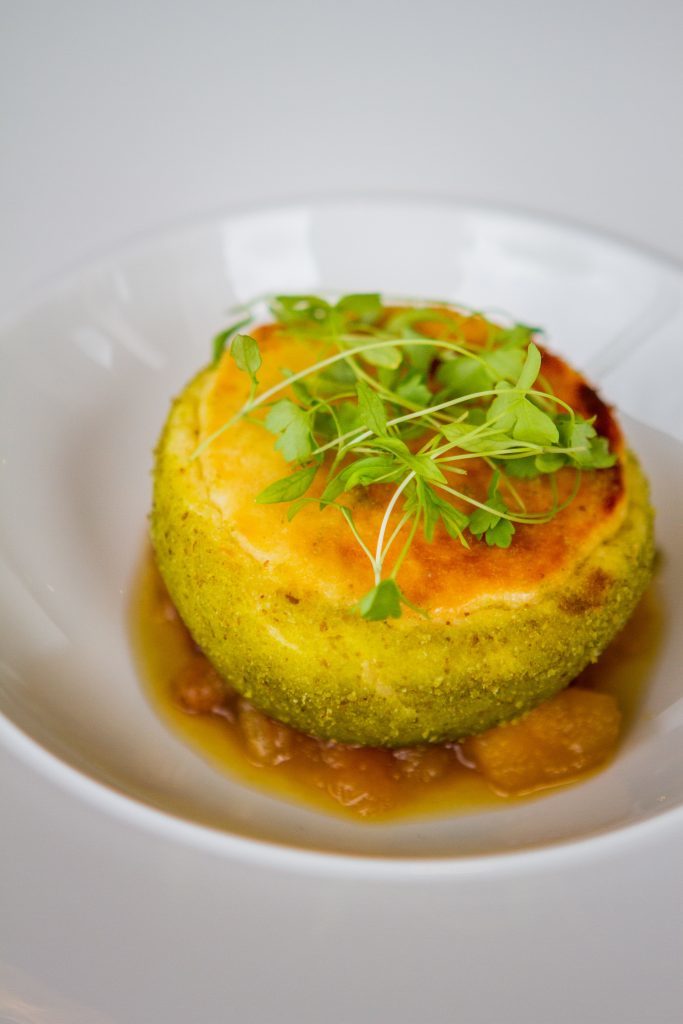 We were shown to the lounge bar for a drink ahead of our lunch and found Fonab every bit as elegant as I had wanted it to be. The bar is filled with comfortable armchairs and my view of the impressive glass wine cabinet told me this was a place that takes its drinks as seriously as the food.
Once seated at our table in the brasserie, we were offered a high chair. I hadn't been expecting that but, of course, families must bring their children to the hotel from time to time. Ours is still too little for one but she sat patiently on my knee until, to my utter delight, she fell asleep and remained in silent slumber in her car seat for the remainder of lunch. Clearly those relaxed vibes are catching.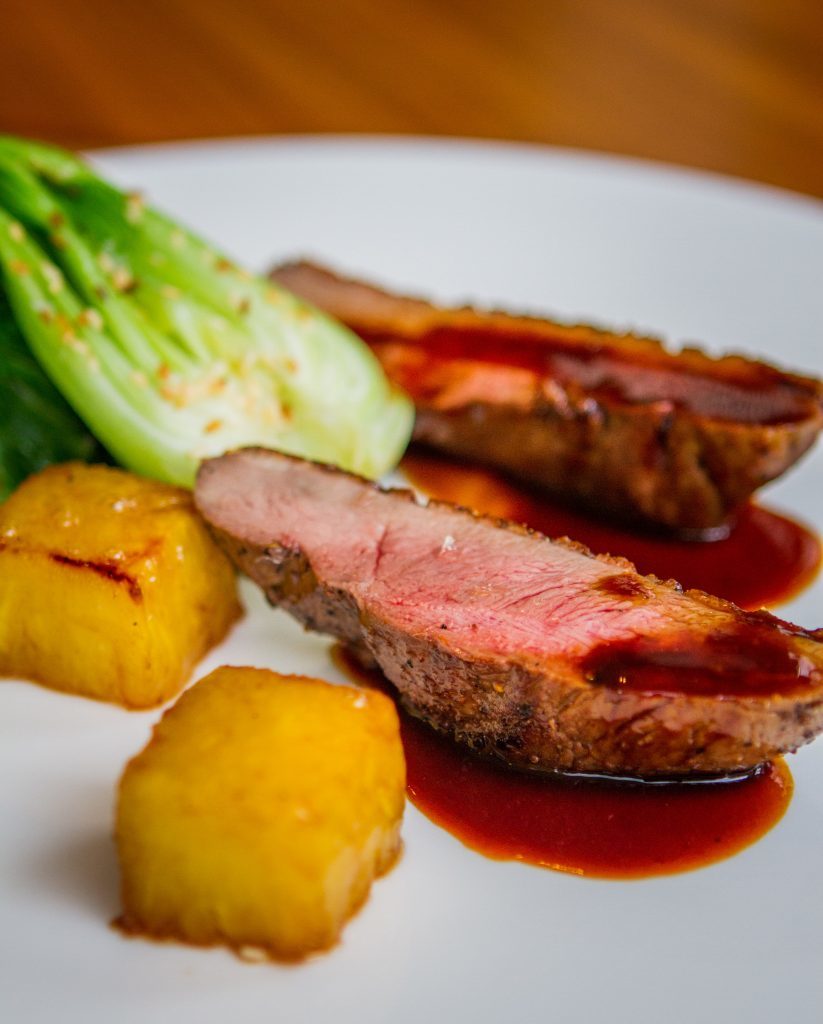 The setting of the brasserie is stunning. Essentially it's a glass box which has been built on to the castle with huge glass walls and doors looking out over Loch Faskally and beyond. Whatever the weather, this is a view to get lost in. The tables are on two levels so the outlook is breathtaking from all of them, while inside the decor is delicately opulent – all velvet and leather, bold colours and white linen.
As Mr Kerry had lost the game of rock, paper, scissors to decide on designated driver, I indulged in a large glass of ice cold rosé as I slavered over the menu, eventually plumping for the twice-baked cheddar soufflé to start. The flavour was deeply savoury but the texture disappointingly flat. All was forgiven however, when I tasted the sweet shallot and cider sauce that came with it. It was rich and creamy and exquisite – enough to make up for the lack of light and airiness in the souffle itself.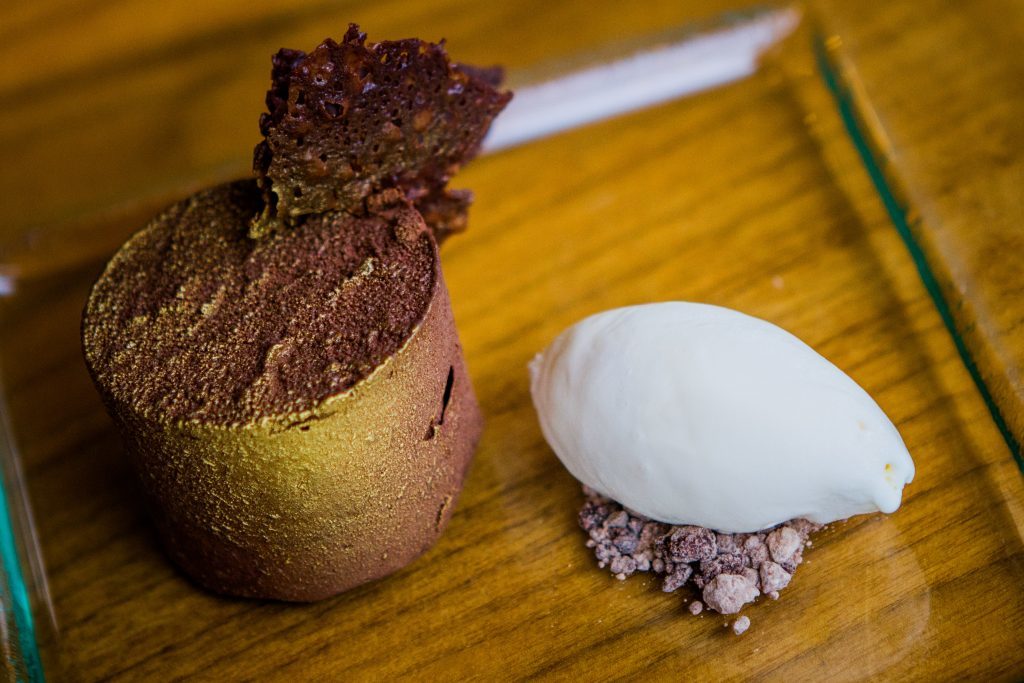 Mr Kerry chose the heirloom tomato salad with burrata and peanut and rocket pesto. To call the burrata a "ball of cheese" is like describing the current weather as "a bit changeable". This was a hand-tied sphere of extraordinary mozzarella with an oozing liquid centre, its richness juxtaposed with fresh, sweet tomatoes and the nutty pesto the cherry on top. This was a simple dish but one that had been made with ingredients of outstanding quality.
Keeping it simple, Mr Kerry had ordered a Caesar salad with salmon for his main course. The salmon was smoked and served with a sizeable bowl of salad, which was not too heavy on the dressing but had enough of a coating to turn lettuce into something more cholesterol-raising.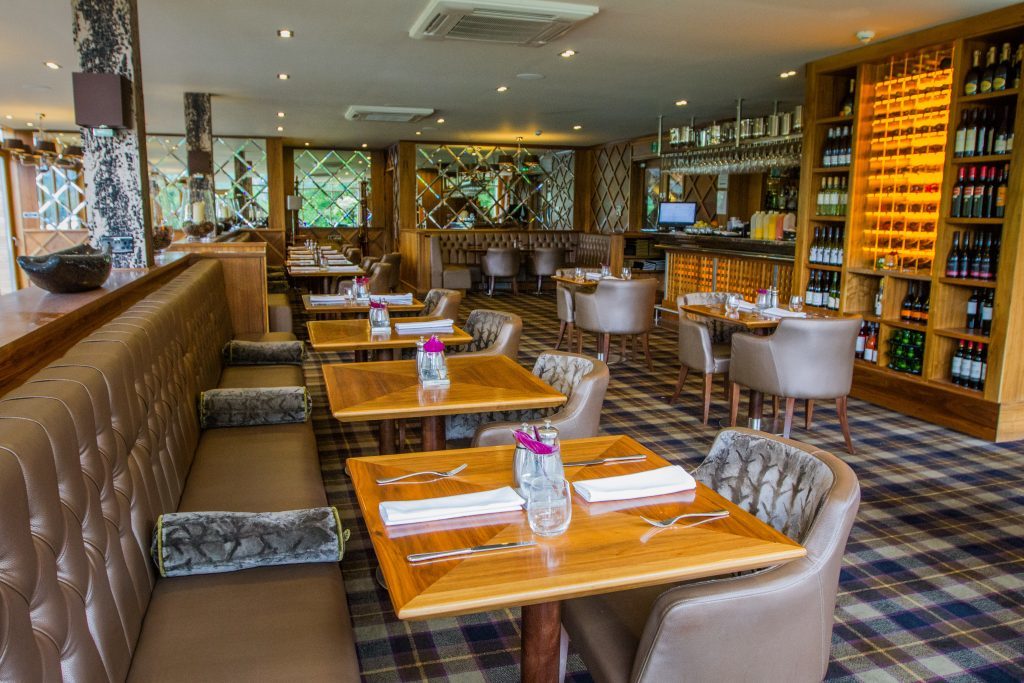 I ordered the Szechuan duck with caramelised pineapple, which was lovely but just a bit sweet and sticky. I had hoped for a real kick of Szechuan pepper but the pineapple and syrupy glaze overpowered the dish.The pack choi had a nice toasted sesame flavour, which added some dimension, but overall it was a bit disappointing.
Since I had won in the wine stakes, it seemed only fair to give Mr Kerry free rein with the desserts so he treated himself to a chilled chocolate fondant.  I have only ever seen a fondant served hot with a melting centre but what arrived here was a decadently rich, dome-shaped delice with a hard chocolate shell which cracked under the weight of a spoon to reveal a cool, salted caramel centre.  Mr Kerry was one happy bunny on the drive home.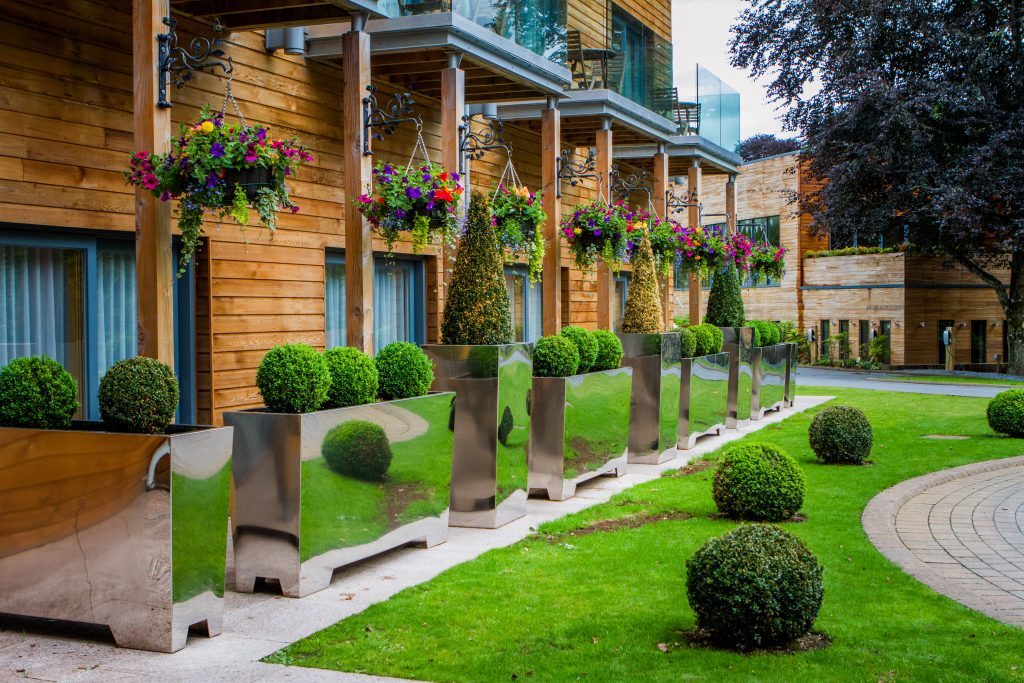 From start to finish, the service at Fonab was attentive and professional, yet pleasingly every member of staff was able to let their personality shine through, which made for some lovely chat between courses. We felt like we were somewhere special but without a whiff of stuffiness – the perfect balance.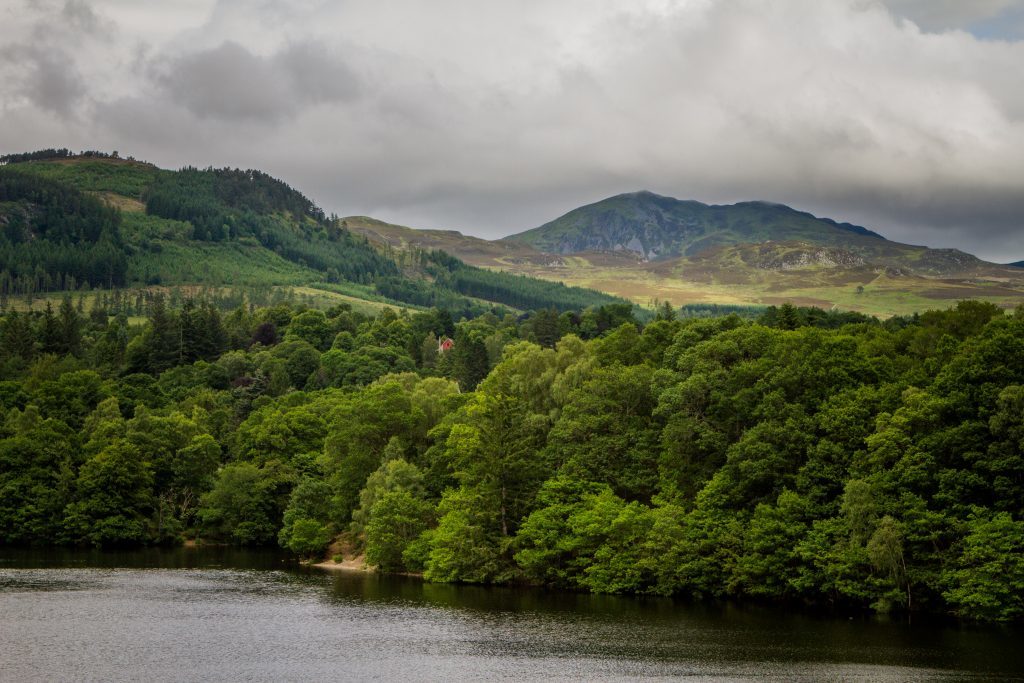 The price tag was very reasonable, compared to some of the mediocre restaurants we've eaten at in city centres, and I adored our day of relaxed indulgence. I am already looking forward to returning soon but maybe next time we'll ditch the car and allow James, the lovely maitre d', to lead us through the cocktail list and on to the tasting menu.
Info
Price: Brasserie starters: £6.95 – £10.95; main courses: £8.95 – £29.95; desserts: £5.50 – £7.25
Value: 9/10
Menu:  8/10
Atmosphere: 9/10
Service: 9/10
Food: 8/10
Total: 43/50
Info: Fonab Castle Hotel
Address: Foss Road, Pitlochry, Perthshire, PH16 5ND
Tel: 01796 470140