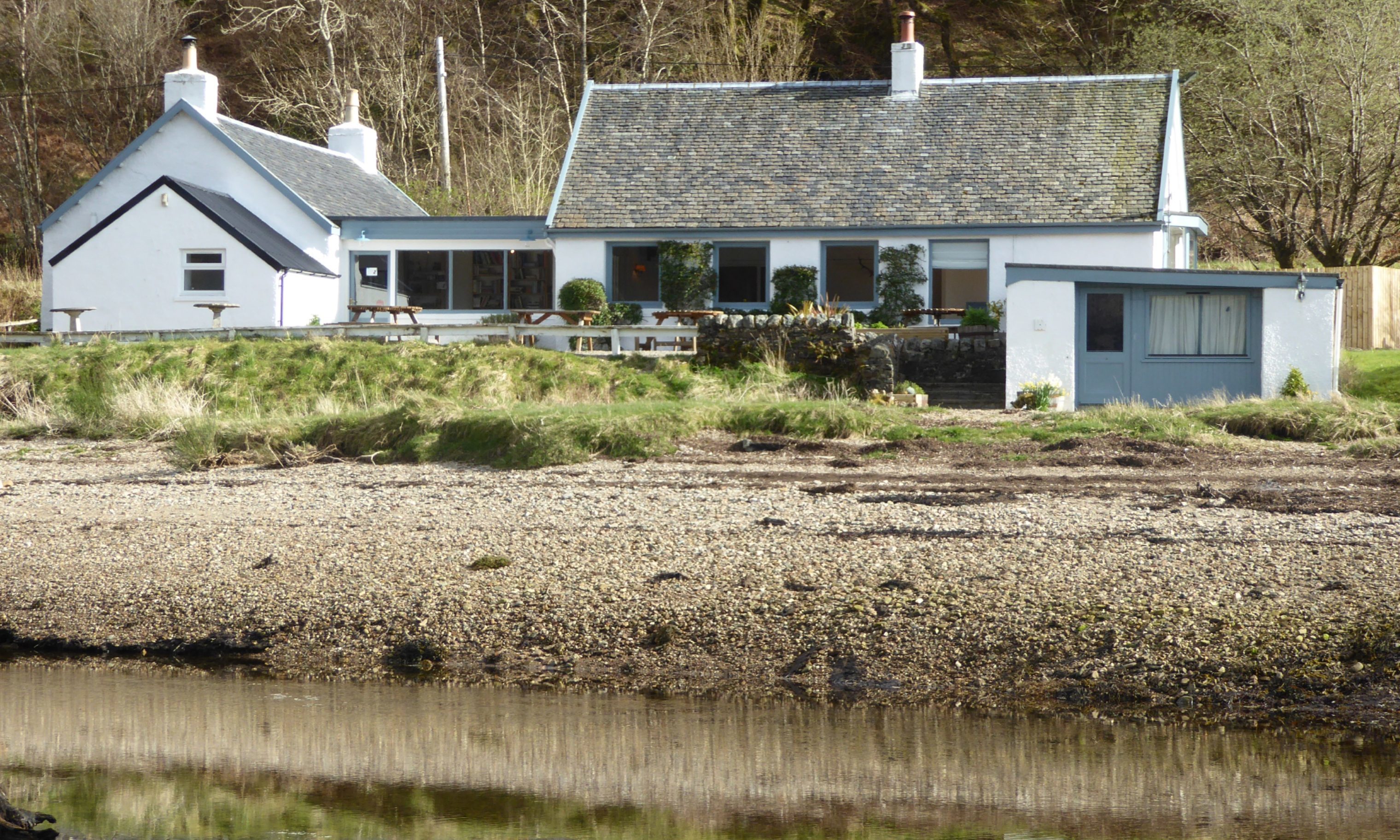 Inver
Strathlachlan
Strachur
Loch Fyne
Argyll & Bute
PA27 8BU
(01369) 860537
If you're planning to indulge, follow the thinking of Pooh Bah, Lord High Everything Else in Gilbert & Sullivan's Mikado. "Don't stint yourself – do it well!" he advises. So we did.
Carnoustie-born chef Pam Brunton and her partner Rob Latimer opened Inver in 2015. If you know your Hitch Hiker's Guide to the Galaxy, it's not quite the Restaurant at the End of the Universe but it's definitely destination dining.
I'm not a looming grandeur woman myself but for location, location and location, this place could scarcely be bettered. The simple whites, pale greys and blues of Inver's décor reflect the amazing light in a comfortable, informal atmosphere with quirky elements from muskrat taxidermy to a wonderful selection of books and vinyl LPs. Kids are happily catered for. There's a retro feel but brought right up to date in the place and on the plate.
What's going on outside is central to what's going on inside – the food is as local and natural as Pam and Rob can get it, whether wild, farmed, foraged, made on the premises or created nearby in craft or artisan operations.
Already, Inver has been named Scottish Restaurant of the Year in the AA Hospitality Awards and made it into the Sunday Times List of the Top 100 places to eat in Britain. You might have spotted Pam on TV's Saturday Kitchen at the beginning of May.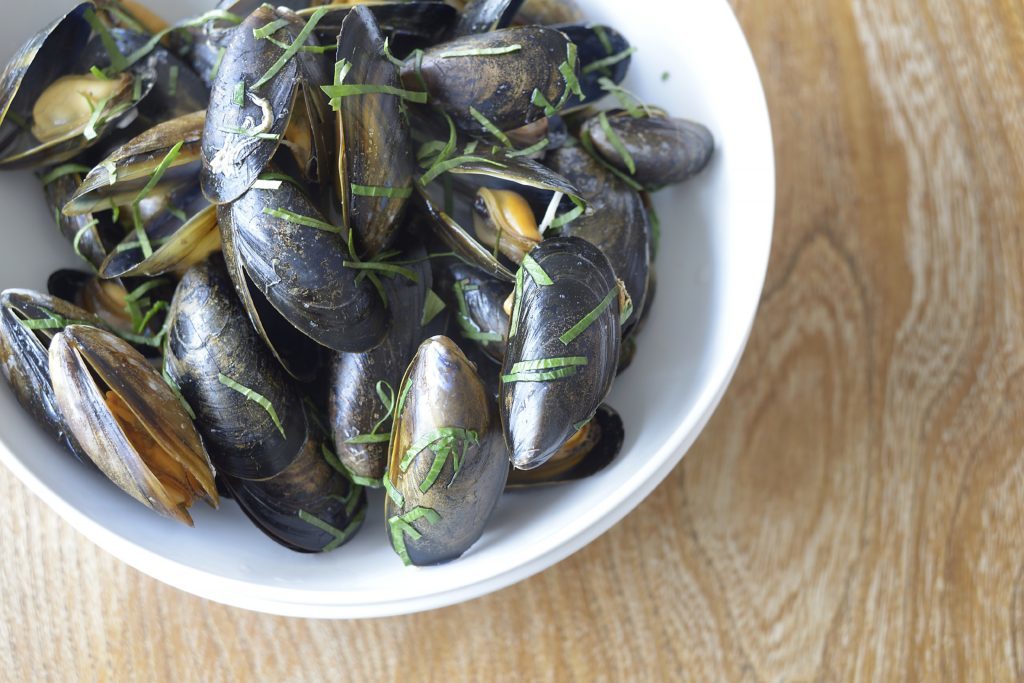 Seafood and fish come in fresh every day so the choices and specials go with the daily catch.
There is a substantial a la carte choice but we went for the tasting menu at £46 a head, with a paired wine flight at £38; pricey though that sounds, I am here to tell you that it is seriously good value for money, including beautiful, house-made sourdough bread and Inver's own cultured butter, studded with salt crystals.
We sat in the cosy and very comfortable bar area to have the three starter snacks (with a glass of Torre Solar Macabeo – £4.75 – and a 10-year-old Springbank whisky at a fiver). Fresh radishes picked locally that day were a joy, dunked shamelessly in savoury ham butter. Crispy, melting potato puffs came with a gooey but not sticky beer cheese and were so good, my husband had them again as his starter the next day at lunch. Egg on egg on egg turned out to be a quail's egg, surmounted with smooth cod roe and a colourful topping of langoustine roe. A moment in the mouth, a lifetime in the memory.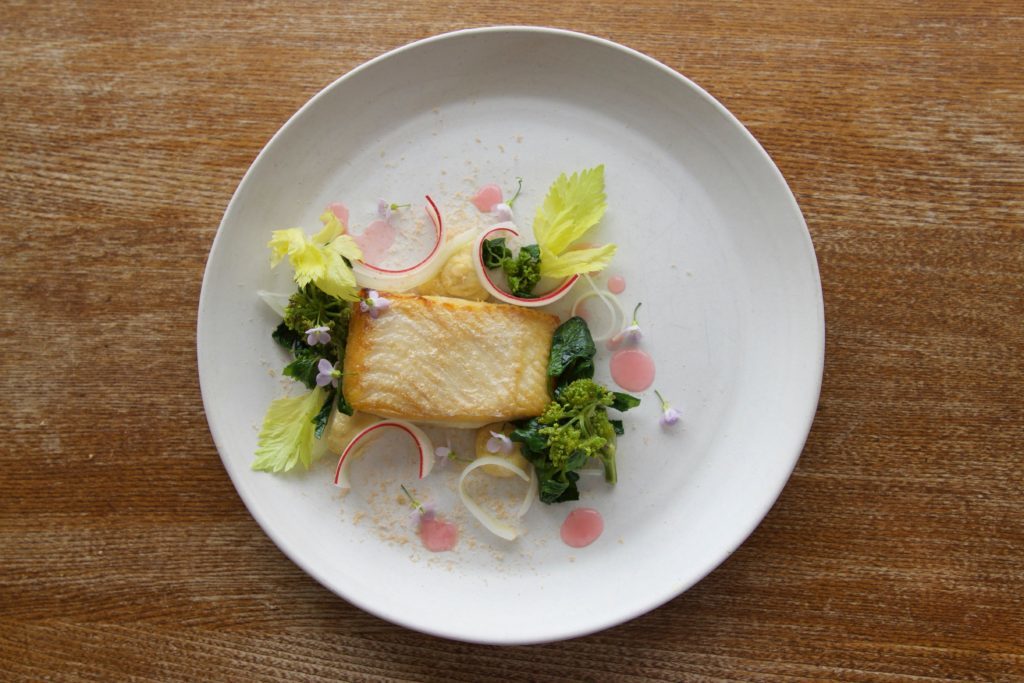 Then came what you might call a soup although that pedestrian term didn't quite do justice to a combination of fresh, new season garlic with a soft-boiled pheasant egg which the diner could then deluge in a delicious, creamy broth served separately in a lovely little earthenware jug. The paired wine was an Anjou Blanc Bastingage 2014.
Grey mullet with ruby grapefruit and green peppercorn was just wonderful; tart, tasty and rich, with a Petit Ours Blanc 2014 to set it off.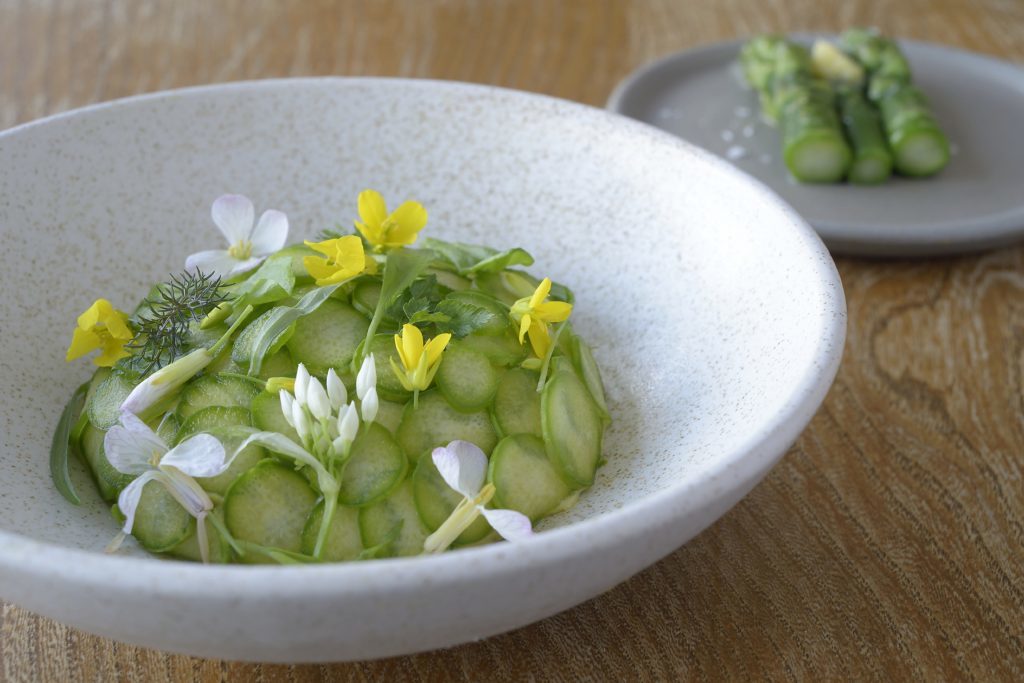 Pork can be tricky and although I found the Auchinbreck Farm leg steak, with fennel strips and almond milk, very appealing to my personal tastebuds, Neil wasn't entirely convinced by the texture and felt the salty outside rather overpowered the central disc of meat.
Cheese was optional; so, surprise, surprise, I opted for it  – a serious hunk of perfectly textured Lanark Blue, served with honey and almost meaty-tasting spelt crackers (£8.50 supplement). On Rob's advice, I tried an I Think (that's the name!) manzanilla sherry which was just right.
Rhubarb jam soufflé for pudding, with a dessert Monbazillac Jour de Fruit 2013, was light as air, sweet and sour and perfectly balanced.
The service was wonderfully informal, friendly and unpretentious. So we decided to come back the next day for lunch. The way you do.
We had blagged a berth at the nearby Strathlachlan caravan site but by the time you read this, there will be new lodges, ideal for future indulgers.
Lunch's snack starters included the aforementioned potato puffs and three crisp roundels of sheep cheese shortbread (£3). Neil opted for the Inver version of moules frites with gorgeously sweet Inverlussa mussels in fino sherry and burnt cream (£12), with chips coated in baked potato salt (£4). Pam's favourite bit of a baked potato, she explained, was the skin, so cooked, dried and finely crumbed, it made the chips something special.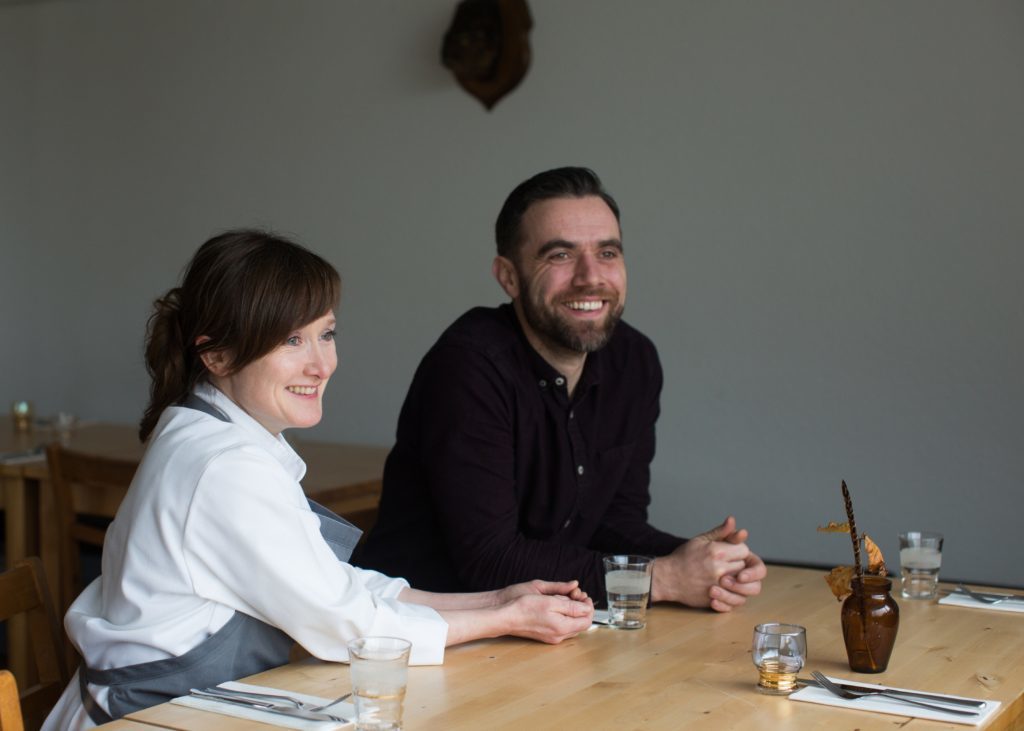 I cannot see past halibut and this one looked and tasted sensational, all white flakes and golden crust, with pink rhubarb, dods of cod roe and vivid green alexanders, a locally foraged wild plant (£20). Jersey Royal potatoes were served with buttermilk and chives (£3.50), every drop mopped up with more sourdough bread.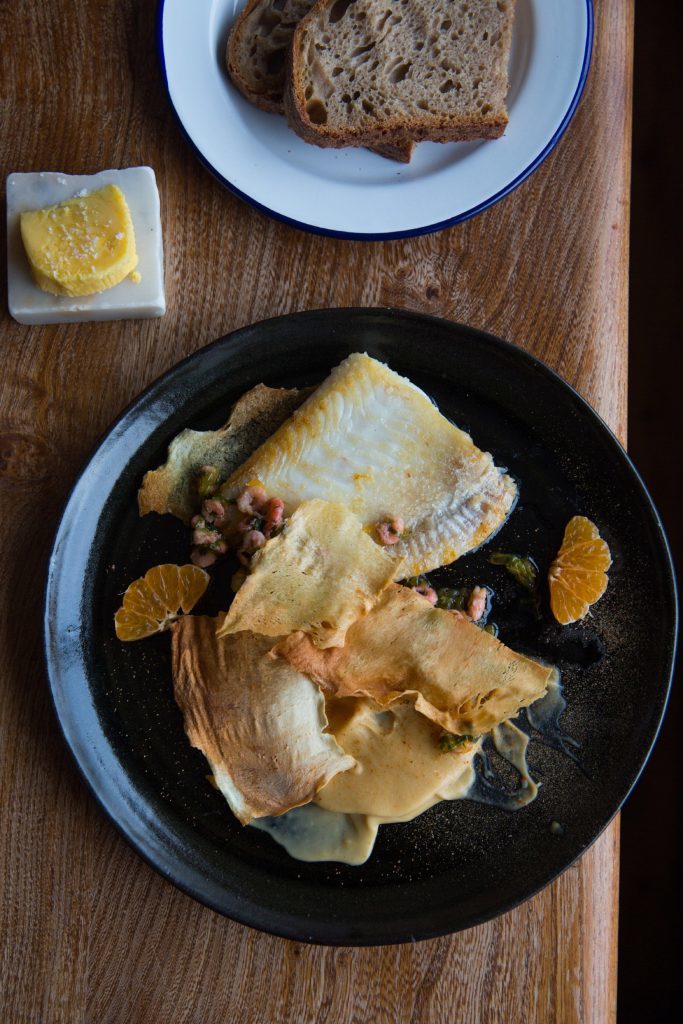 Having eaten Neil to a standstill, I could not resist the wild pepper doughnuts and bone marrow caramel (£7.50) which was just about the savouriest-sounding pudding I had ever heard of. It had a real hit of pepper about the nuggets of buttermilk and rye while adding the richness of toffee-appley Calvados caramel. The bone marrow goes in instead of butter to thicken it.
How do they think of these things? Just fabulous.
Dinner tasting menu £46; lunch dishes from £3 – £20
Food: 9/10
Menu: 10/10
Service: 9/10
Value: 9/10
Atmosphere: 9/10
Total: 46/50