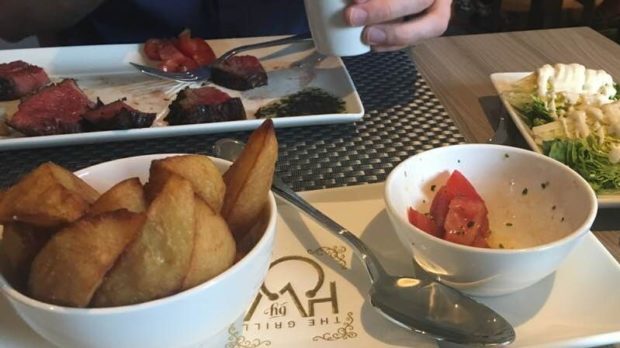 When I think of Japanese cuisine, the first image that pops into my head is fish sushi or some sort of noodle dish.
Therefore, I was surprised and intrigued when an invitation to sample Japanese-style Wagyu beef, at Scotland's only dedicated Wagyu restaurant, popped into my inbox.
I'd never heard of this type of beef before and a quick Google informed me it was a 'pedigree' type of meat that is more tender and has a more intense flavour than regular beef.
Scotland's version of Wagyu beef was first produced in 2011 in the Ochils of Perthshire, where husband and wife team Mohsin Altajir and Martine Chapman started breeding Wagyu cattle – now said to be the largest herd in the UK.
I was invited to try their produce at The Grill by HW (Highland Wagyu) in Bridge of Allan, where a special event was held to allow reviewers to sample both full blood and cross breed Wagyu, cooked by head chef Geoff Cook.
"Don't say I don't take you anywhere nice," I quipped to my other half as we sat down to a canapé starter of caviar potato and nduja croquette, while a smartly dressed waiter kept topping up our glasses with Champagne and a selection of premium wines.
Two further courses before the main followed – a selection of spring rolls, lobster taco, HW wrap, foie gras and halwa, as well as braised cheek and oxtail on the bone.
Although the portions were dinky (or gourmet-sized as I like to call them), they packed a punch in terms of flavour and I felt fairly full by the time I'd finished.
What followed can only be described as a paradise for steak lovers – four types of mini steaks cooked to medium-rare perfection, including cross-breed sirloin and fillet and pure-bred Wagyu bavette and denver.
These were accompanied by a generous helping of chips cooked in Wagyu fat and a selection of vegetables.
My partner, who is more discerning when it comes to steaks, commented that he could definitely taste the difference between the cross-bred and pedigree beef, saying that the latter was more tender and with a fuller, more intense flavour. He declared the bavette steak his favourite, whereas I preferred the denver.
The chips, although extremely tasty, were also very filling due to the method of cooking and I conceded defeat halfway through the meal, with the OH valiantly stepping in to finish off my food.
I didn't want to miss out on the cheeseboard and dessert – Strathearn & Barwheys cheddar, truffle toastie and Perthshire strawberries and cream –  so I found space in my "dessert stomach" (it's a thing) for a few bites and a sip of the rather excellent Krohn Porto Colheita 2004 port.
Both of us left with the fuzzy, happy feeling that comes with being well-fed in pleasant surroundings.
The venue itself has an "upmarket" feel without being over the top – tasteful, understated décor and friendly staff help to create a welcoming atmosphere.
There was certainly attention to detail in the service, with the staff, who were knowledgeable about the food they were serving, not letting us go without for even a moment when it came to drinks and sundries. I would definitely recommend.
For more details, see www.hwgrill.co.uk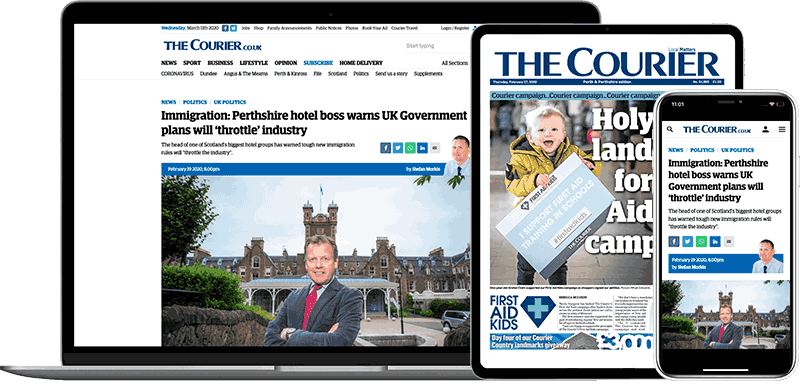 Help support quality local journalism … become a digital subscriber to The Courier
For as little as £5.99 a month you can access all of our content, including Premium articles.
Subscribe