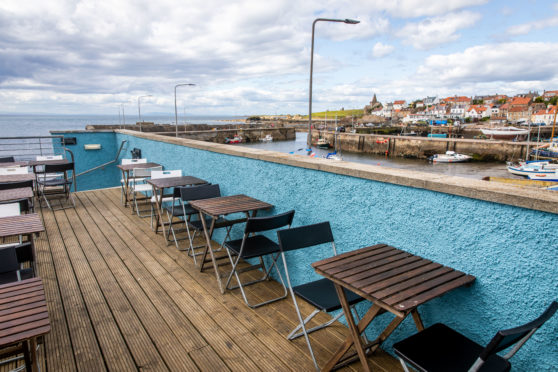 Not for a long time have I been to a restaurant quite as captivating and considered as East Pier Smokehouse, straddling the shoreline of the ridiculously pretty St Monans before the expansiveness of the North Sea opens up beyond and below.
Eating here, you can't really get much closer to the water without donning a wet suit – everything about this place works brilliantly and you have to ask yourself how easy is it to appear this simple, elegant and perfect without looking like you are really trying at all? And if it's that easy how come everyone hasn't done it?  Great minds are at work here; this is a place built on passion, not profit margins.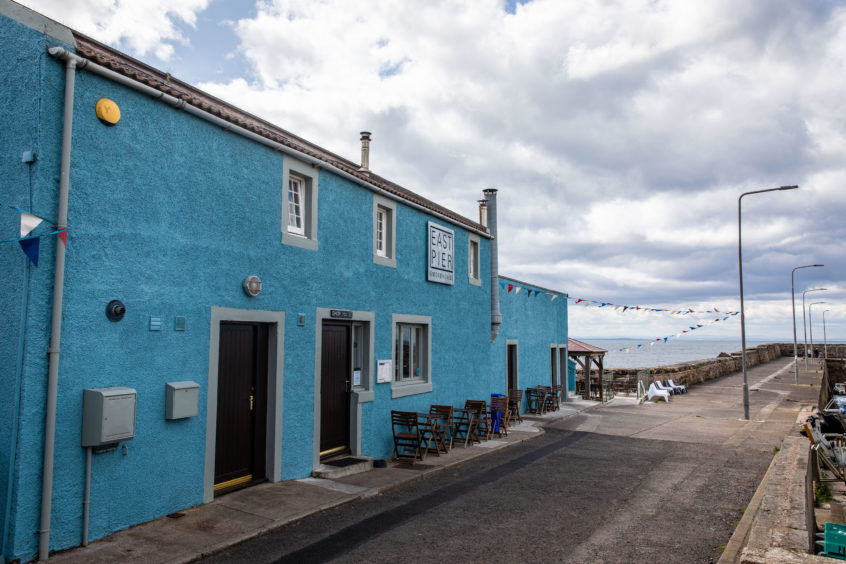 Last summer I practically lived between these walls and got to know the menu as well as I know my bank balance. The day they closed after the seemingly eternal summer brought on a horrible realisation that sunshine, long days and laughter were about to be superseded by the angst and drear of the winter squall. To be honest I didn't think the Smokehouse could ever be as good again.
Well, I was wrong and in fact it just got better by staying the same. In this world of endless change, how refreshing is that? Sure, they've  extended the opening times so more of us can get through the doors. The website has been redone and they seem to have added a few items to the menu – a smoked halloumi salad with chickpeas, roast peppers and olives is a new concession to our vegetarian friends – but really this is still a place of the sea and in fact is a place almost in the sea.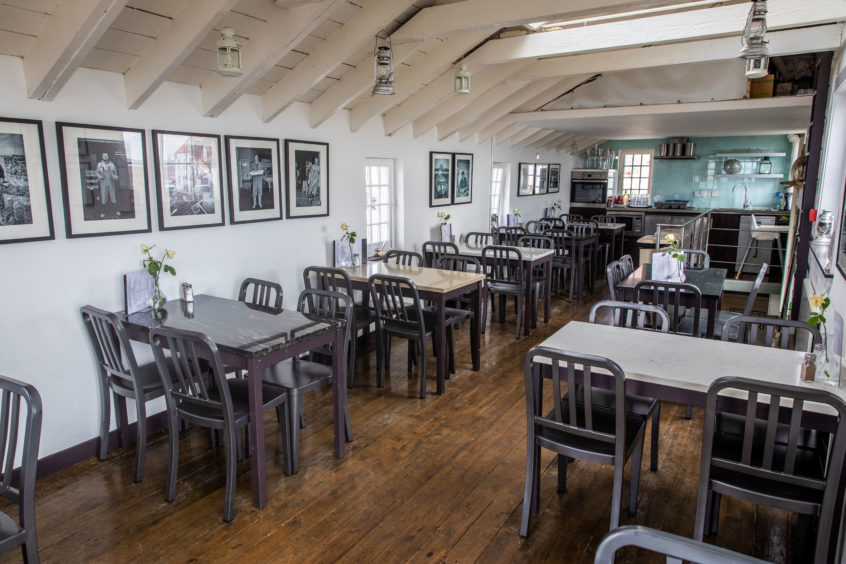 Thus, in truth, the only thing to think about when you go through the doors is fish, perfect chips and a crisp Sancerre to wash it all down.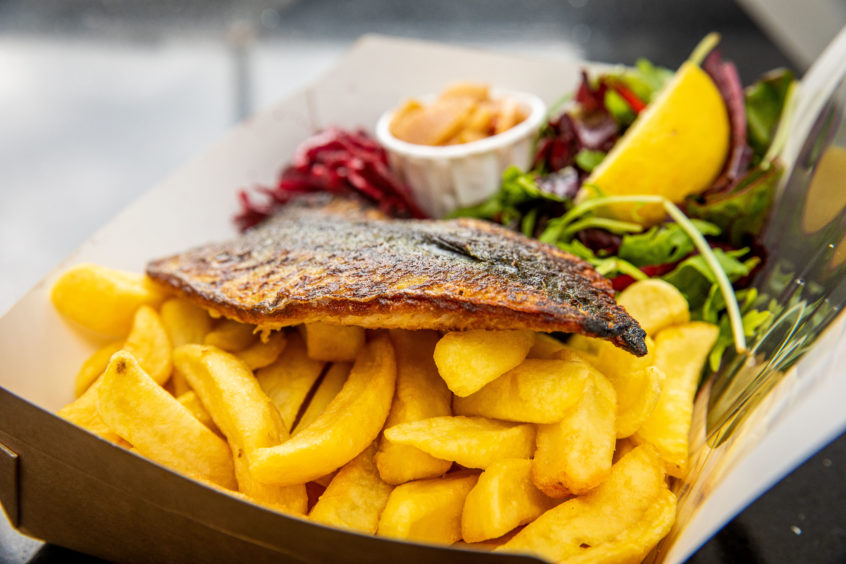 First things first: the food is brilliant. I've eaten most of the main course dishes on the menu and there are absolutely no duds, ifs or buts. Herring and potato salad with anchovies, egg and fresh horseradish (£10.50) equals deep joy. Crab cakes with tarragon mayonnaise, salad and the most wonderful chips (you could have potato salad but honestly, why would you?) are £12.50 and are the food of the Gods. Fish tacos with salsa, guacamole and sour cream (£13.50) are fantastic (and great hangover food). Alder smoked prawn tempura with Asian dipping sauce (£12.50) are as light as the saline air you breathe as you realise that this very moment, sitting bathed in sunshine in this idyllic setting, you are living your best life. It's THAT good!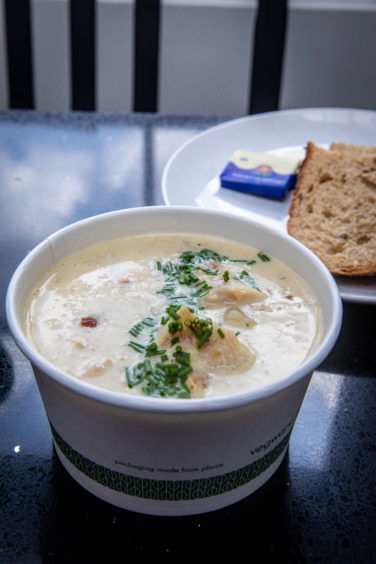 For my first visit of the full 2019 season (they close in winter and reopen just at weekends in April) I had the wonderful classic whole hot smoked sea bass, served with a punchy apple, caramelised onion and pink peppercorn chutney, salad and chips (£14.50). You order at the counter on arrival (just like in a chippie) and you're told that the sea bass will be smoked to order and will take about 20 minutes.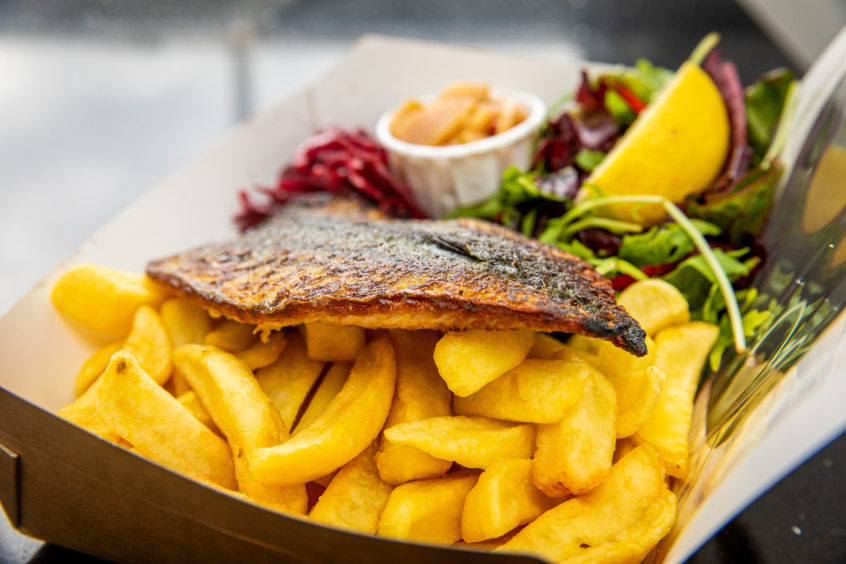 What joy to hear that you have to wait! Destroy the tyranny of fast food! However, my belly was speaking to me for instant gratification so I had Cullen skink to start, and this ambrosial nectar (£6.50) was so good I could have eaten a vat of it. Skip breakfast if you have to but have this soup as a starter. The world could end tomorrow but you'll have had the best version of a Scottish classic you can imagine.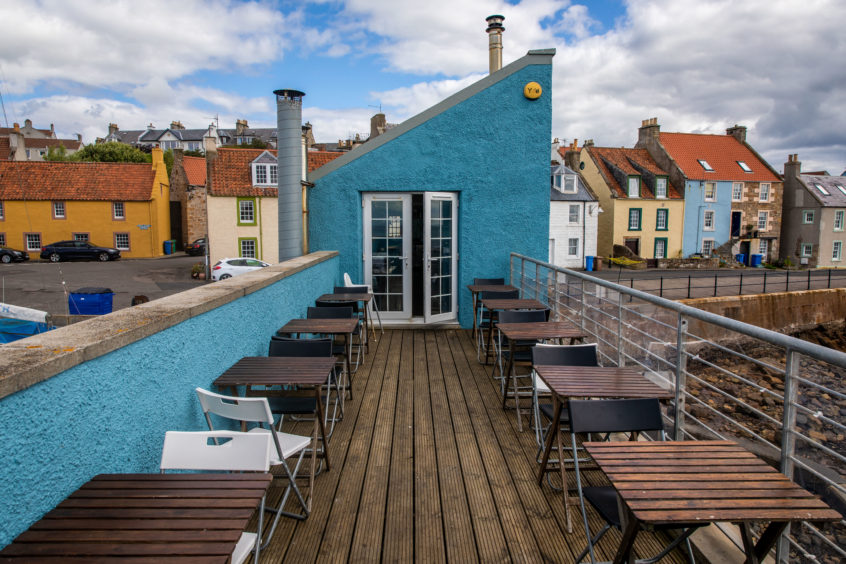 My sea bass arrived looking magnificent, all the better for being semi contained in a biodegradable and compostable cardboard container (just like in a chippie). The tang of rosemary and lemon rose from the charred flesh of this beautiful fish which is served whole (remember, fish are formed with heads and eyes and stuff). Really it doesn't get better or simpler than this and if this was served somewhere like the seminal River Café in London it would cost at least double. The chips were excellent. A glass of very nice rose was £4.50.
Alvin had mackerel which was simply perfection.
Desserts are chalked up on a board and are only available in the evenings. I noted that one dessert that I remembered from last year – a Stilton cheesecake – seems to have been dropped and that's really no great shame. It was an odd, jarring concoction and seemed to me to be trying too hard to be a signature dessert when really it felt mannered and a bit not very nice.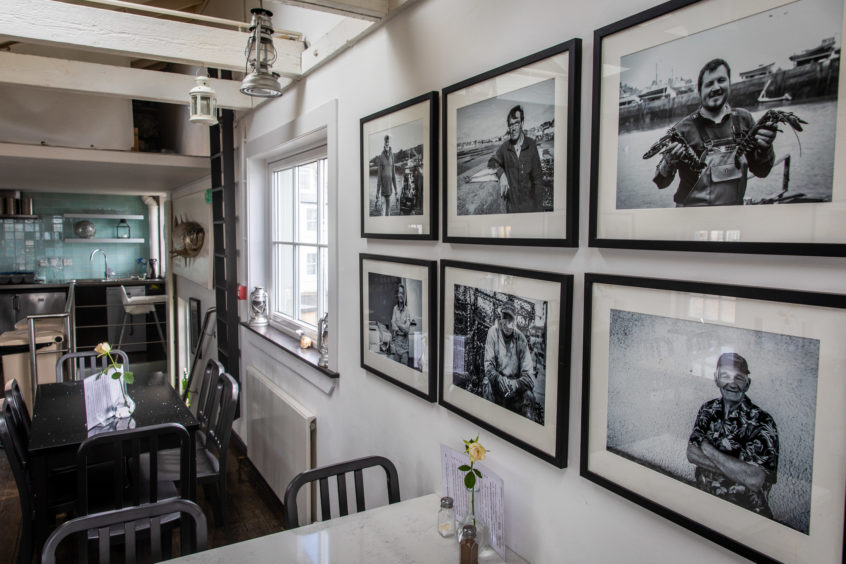 Wines are well chosen and the mark-up isn't excessive. A Sancerre rated 90 points by wine legend Robert Parker is the most expensive at £38. Ice cream and cakes are available, the custard tarts being noteworthy and delicious. You eat either inside in a basic white room with a log burner for colder days, or outside on a raised deck with the North Sea below you, or on a ground floor terrace. If all of these are full you take your food to the harbour and eat there. It's picture postcard perfect and oh what fun to hear the occasional English voice exclaim that it's just like Cornwall 60 years ago.
Service is excellent but remember you have to queue to order, so just surrender to the chilled experience of patience and anticipation; all the waiting staff are young, enthusiastic and helpful. A counter at the far end of the dining room has water, cutlery, condiments and napkins – you just help yourself to what you need.
The food is brought to you and you devour it like you've never seen food before. Lobster is amazing and cheap, as are crab and langoustines. If the weather is bad and fishing conditions tough then the menu changes accordingly. There is no booking so when the queue gets too long the owner will just close the kitchen and shout out when they expect to be serving again.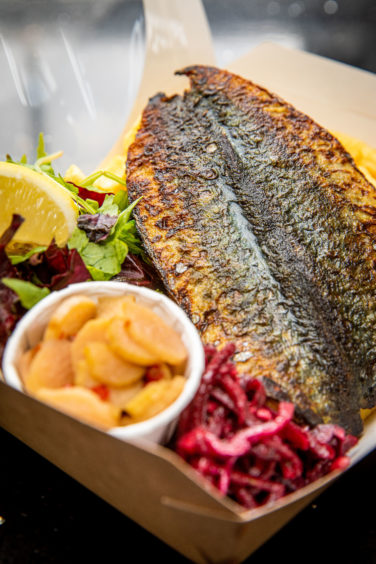 The views are to die for. Really, what more do you want?
Simplicity is the hardest thing to achieve because simple isn't always basic or spartan. In a way this is the ultimate luxurious restaurant because here we have great food cooked to order and cooked with love, served with a lack of pretension in breathtakingly beautiful surroundings.
But at the East Pier Smokehouse everything has a purpose, a purity, an integrity that sets this place way above so many others. Really this is a benchmark restaurant and the fact it's so egalitarian – you could rock up in ripped combats and flip flops, order lobster and a beer or just a portion of chips – makes it an experience to savour with every visit. We spent a paltry £44 on a lunch that was both brilliant and highly memorable. Enjoy!
The East Pier Smokehouse
East Shore
St Monans KY10 2AR
t: 01333 403050
Prices: starters from £4.50; mains from £9.50; desserts from £2
Value: 10/10
Menu: 10/10
Atmosphere: 10/10
Service: 9/10
Food: 10/10
Total: 49/50