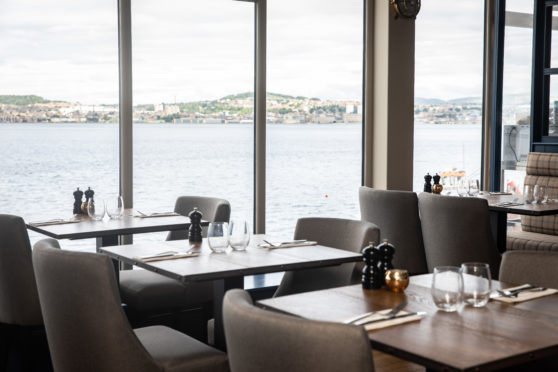 In 1890 Oscar Wilde wrote that 'it is only shallow people who do not judge by appearance'.  Well, some of the old maestro's aphorisms have weathered the test of time better than others but, with buildings rather than people, what else do we have to judge on apart from appearance and functionality?
That was our thought as we entered the fine Italianate row of buildings (built 1878) next to the ferry terminal in Newport-on-Tay, now saved from ruin and beautifully repurposed as the wonderful Boat Brae bar and restaurant.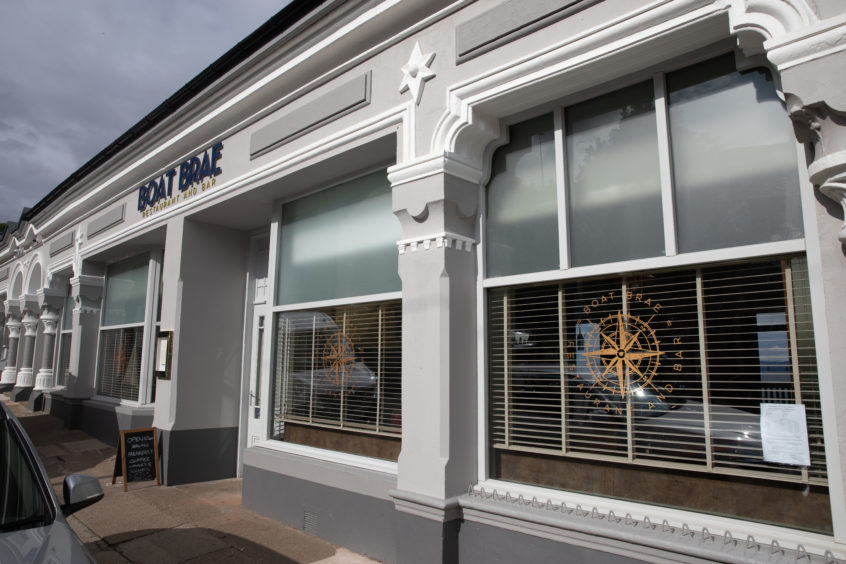 This magnificent renovation/reinterpretation of a building that seemed for decades to be lost to us forever is truly joyous. To be able to walk into a space which had been allowed to fall into a sad and ugly state of disrepair and see it reimagined in such a sympathetic way really makes the spirits soar. This building and view have been unavailable to us since the last passenger ferry from Dundee docked in 1966!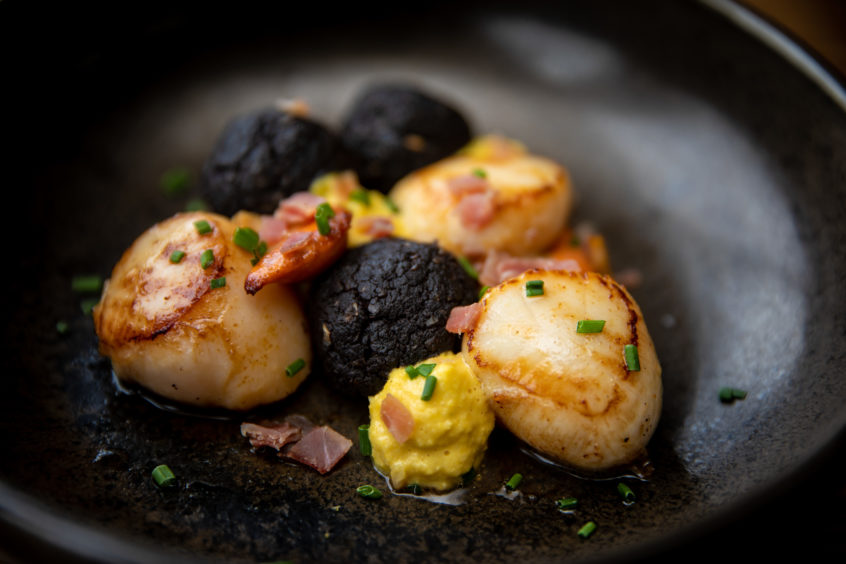 This is a building which now exists to bring happiness to all who go inside. We went for lunch on the opening day and were very surprised by the sense of well-oiled calm, the feeling that all was functioning so well. In fact the first impression on entering is of easy and pretty immaculate taste – nothing naff, all harmonious and someone has thankfully stopped themselves going overboard with nautical references.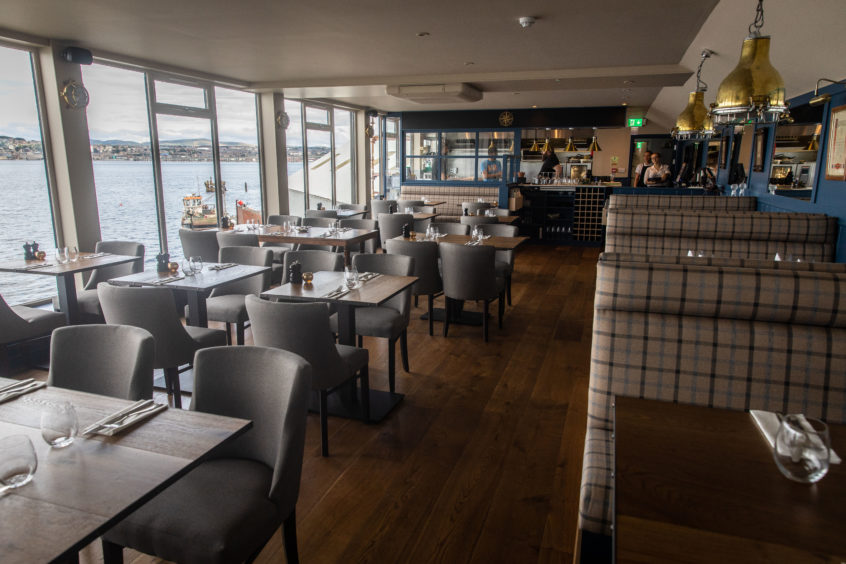 The interior reminds me a bit of the Ship Inn in Elie and some Californian beach hotels in that it's just nautical enough without feeling like you're going to capsize into a Birds Eye ad.
Firstly, the bar is somewhere even people who hate bars would like to hang out whilst the little seating areas under the stairs would be perfect for breakfast or a light lunch, solo or with friends.
Each area has obviously been designed but doesn't look self-consciously hip or knowing; really, this feels like a space which would happily take the weight off your shoulders as you leave the real world behind for a few hours.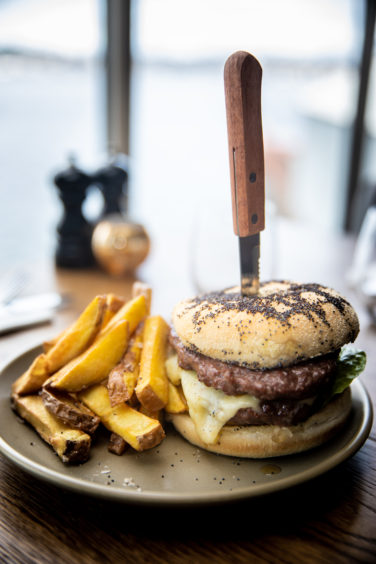 The real magic happens up the stairs, which is where you are greeted by the constantly mutating shimmer of the majestic, silvery Tay. Again, the design is clever as there are no 'bad' tables – each has a view, although of course the ones right next to the window are the ones to try to bag first. That's when you feel most acutely in tune with the vast expansiveness of the view, the water almost lapping at your feet, the sight of the old jetty yards away. An outside terrace must be an aim for the future?
In truth, it wasn't my intention to review this place on their first day because we expected glitches in service and in the food – and every new place deserves a chance to settle in. But there just were no issues; you would never have guessed that they had opened the doors two hours before our arrival.
The excellent manager Dugald McGarry (ex Monachyle Mhor, amongst others) was the steadiest of hands on the tiller, somehow managing to be everywhere at once, supervising a young, keen and very good team of staff whose only visible signs of nerves were the shaking of a coffee cup. They even offered to run over to the shop to get some sweeteners.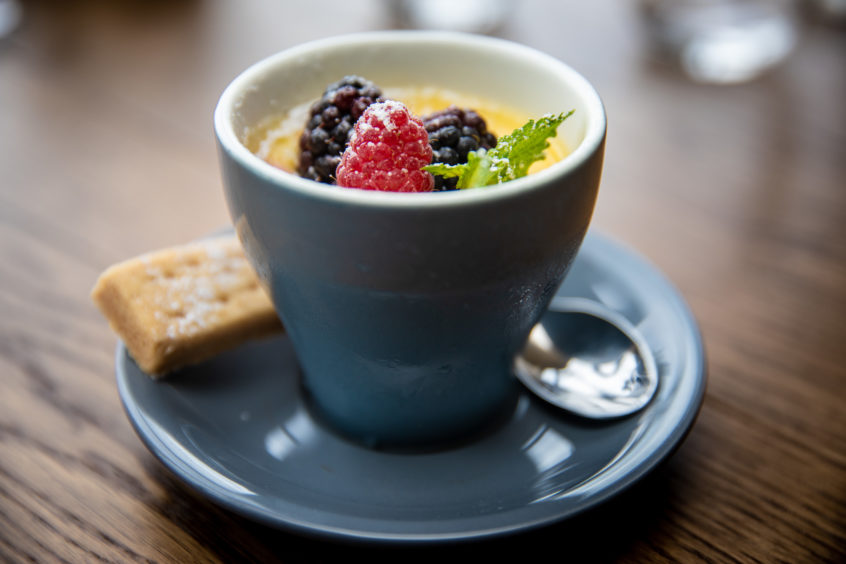 The brasserie-style menus is full of good things to eat; we had six oysters (£19.80) which were served with lemon, tabasco and chimichurri sauce, an affectation I was happy to try once although really I'm an oyster traditionalist.
The oysters were very good although I think the pricing is a bit high – just a day earlier I'd eaten similarly fresh oysters at Edinburgh's world-class Timberyard which were notably cheaper than here in Newport.
A whole lobster on offer at over £40 felt similarly tentative in the pricing, although a subsequent visit showed that the menu and price-points are still being tweaked.
The best of the main courses was the whole baked seabass nicoise (£15.95) which combined the freshest of fish with the green beans, potatoes, tomatoes and boiled egg of a classic nicoise.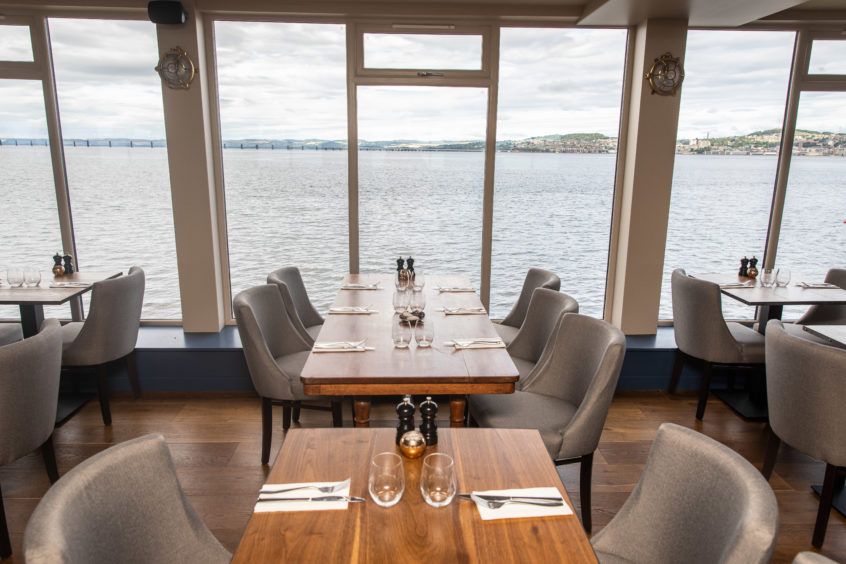 The flavour was wonderful, although the potatoes were slightly overcooked. David had the artichoke and sunblushed tomato tart with salad and toasted seeds (£12.95) along with the ballast of some good chips (how would vegetarians survive without chips?). The tart was delicious, although again the pricing seemed a little optimistic for quite a small main course.
Alvin had the Boat Brae bone marrow burger (£12.95) which he enjoyed although I thought the beef was minced too finely and thus made the burger feel dry. How I wish we didn't have this draconian Scottish law about having to cook burgers until they are cremated!
For dessert we shared a bramble posset with homemade shortbread (£5.95) which was just the right side of creamy to stop it being teeth-grindingly wersh.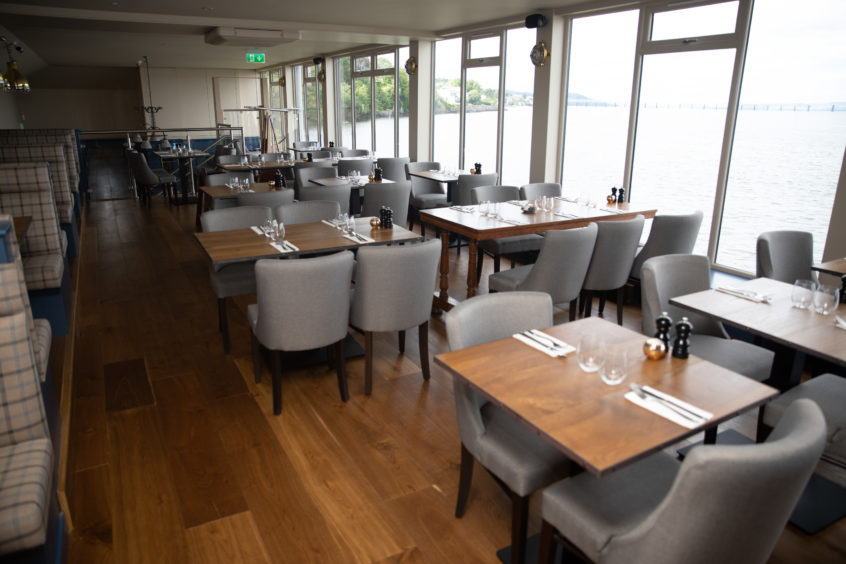 On another visit a few days later I had roast chicken with carrot puree, fondant potato, charred leek, crispy chicken skin and baby navets (£14.95), just about as good a light lunch as you can get. Other tempting  lunch options might be the soup and sandwich combo or the superfood salad. There's something for everyone here.
This remarkable place could be what NE Fife has been waiting for – a true brasserie style venue, open from breakfast until late.
It's something that is even lacking in Dundee where only the excellent Jute at the DCA is open throughout the day and evening, at hours when people really do want to eat. To be truly international we must expect this, an escape from the parochial idea that dinner ends at 9pm.
It would be wonderful if public demand showed that places like Boat Brae could offer a fluidity in their service which meant meals were not so strictly delineated into breakfast/lunch/dinner/supper – and thrive.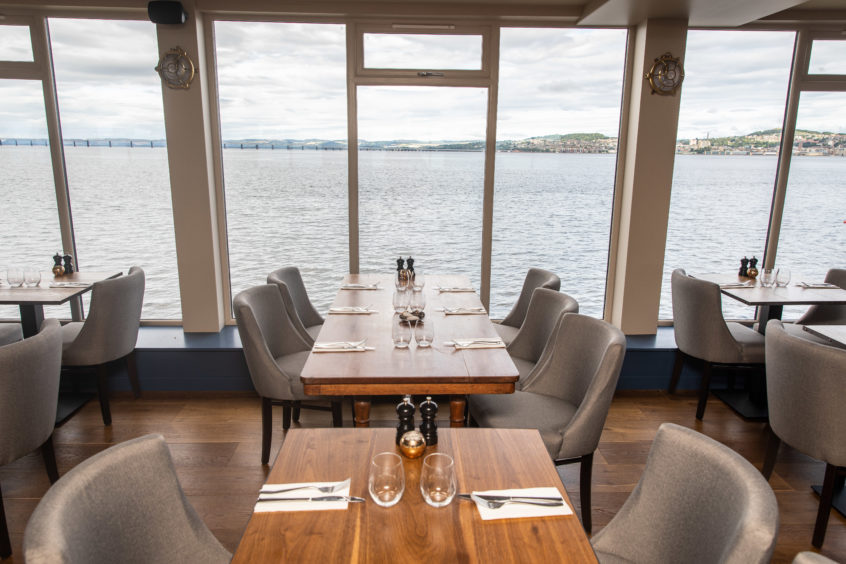 Any gripes? Not really, TBH. The vibe is casual enough to drop in looking a bit 'easy like Sunday morning' yet glamorous enough to dress up for, should you wish. The menu is great – the timings of a few dishes like the risotto could be improved but this seems churlish given that this was their first days.
For a place which I visited on each of the first three days of opening that's a remarkably high strike rate of success considering some new ventures can take months to bed in.
Really, this is an ace place. Go for the food, go for the view, go for the bar, go for the interior, the charming service – and the joy of sitting in a building with so much history, now brilliantly back to the bustle and public usage of its glory days when the ferry from Dundee would disgorge excited passengers to the kingdom of Fife.
You might need to arrive now by less glamorous means but really the glamour starts when you walk through these doors.
Boat Brae
2-14 Boat Brae
Newport-on-Tay DD6 8EX
t: 01382 540540
w: boatbrae.com
Prices: starters from £6.45; mains from £11.95; desserts from £5.95. Special lunch combos like soup/sandwich will be available.
Value: 8/10
Menu: 9/10
Atmosphere: 10/10
Service: 8/10
Food: 8/10
Total: 43/50