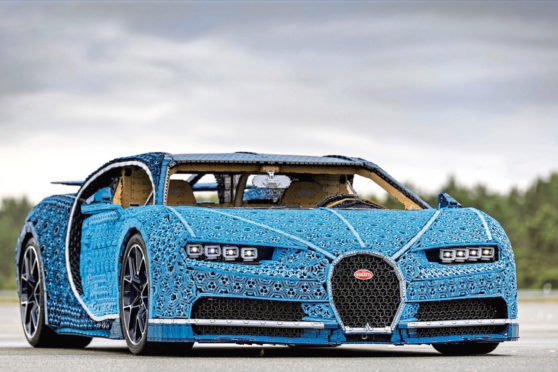 What's even rarer than a Bugatti Chiron? A Lego Bugatti Chiron.
Built using more than a million Lego Technic elements, this electric replica can actually be driven.
Power comes from 2,304 motors and 4,032 Technic gears, producing 5.2bhp and 92Nm of torque. Weighing around 1.5 tonnes, the car is capable of 'over' 12mph – quite a bit shy of the real Chiron's 261mph top speed from its quad-turbocharged W16 engine. Perhaps most impressive, though, is the fact it's made entirely out of Lego – save for the wheels and badges – with no glue holding the pieces together.
Unsurprisingly, there are no plans to put the Lego Bugatti into production – but there's nothing stopping you from building one yourself – if you can spare the time. It took Lego's own experts 13,438 hours to build, so set a few weekends aside.