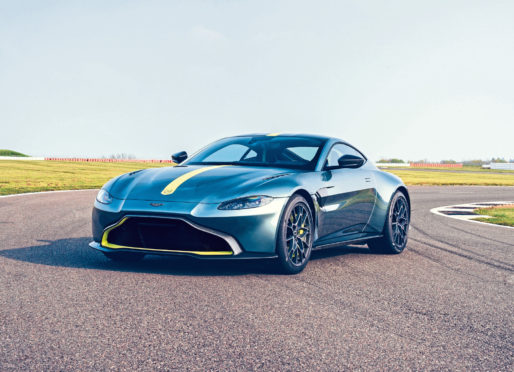 There was a time when virtually every supercar had a manual gearbox.
Over the years automatics have become so accomplished they can accelerate faster and return better fuel economy than their manual counterparts and the tables have been turned. Either that or millionaires have become lazier.
Whatever the explanation, manual supercars are now quite rare. Aston Martin's bringing some old fashioned 'purity' back into its range, however, with the Vantage AMR, which gets a seven-speed manual gearbox.
It's 0.4 seconds slower to 62mph, at 4.0 seconds, but has the same 195mph top speed.
Just 200 AMRs will be made, priced from £149,995, but from next year Aston Martin will offer a manual option on all Vantages it sells.