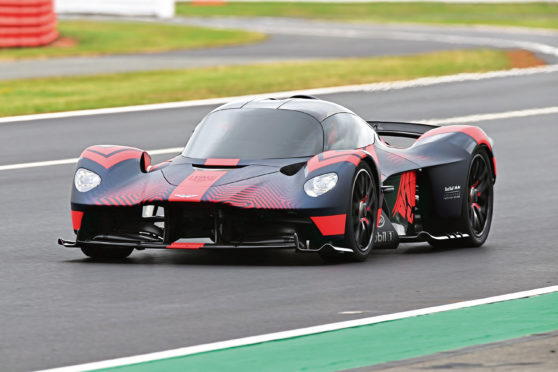 Aston Martin's new hypercar, the Valkyrie, made its public debut at Silverstone over the weekend.
The British sports car maker unleashed the car at the British Grand Prix.
With 1,160 bhp and the ability to rev up to more than 11,000rpm it's been touted as possibly the fastest street legal car in the world.
The car pairs at 6.5 litre naturally aspirated V12 petrol engine with an electric motor to develop its phenomenal output.
Aston Martin hasn't yet released performance figures for the Valkyrie but it's safe to say the car can make very brisk progress indeed.
The company are only building 150 examples of the Valkyrie. If you want one you'll have to buy it secondhand – despite the £2 million plus price tag, every one has already been sold.