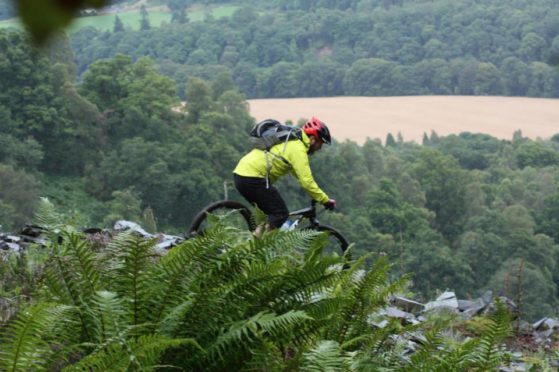 If you were to head down the Kingsway in Dundee you may notice a shop catering for anglers at one roundabout, and for many years (it may still be there), on its shop front sign was the Shimano branding.
The Japanese company, known by cyclists around the world as a producer of cycling components, have their fingers in other pies.
Until relatively recently, it also produced golf supplies and snow boarding gear, but now focuses on cycling, fishing tackle and rowing equipment. In fact, many companies we recognise as "cycling" brands either produce or started up with products far removed from bicycles.
The Birmingham Small Arms company, better known to cyclists of a certain vintage as BSA, was a company that initially started out in 1861 making machine guns.
It wasn't until 1880 that they branched outin to making bicycles and their individual components, and the machinery they used for the guns proved remarkably adaptable to the manufacture and machining of bicycle parts in large quantities at low prices.
By 1887 bicycle production ceased, but they continued to make parts until 1936. It wasn't until 1941 that BSA was approached to produce a folding, lightweight bicycle, named the Parachute Bicycle that the Airborne Division could utilise in the Second World War.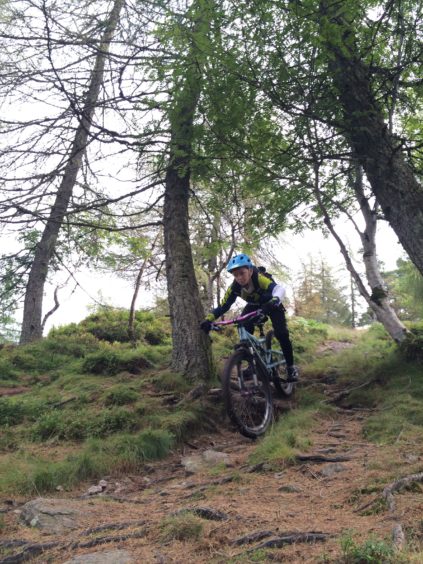 The first clipless pedal was invented by Charles Hanson in 1895;  in 1971 Cino Cinelli designed a more modern clipless pedal, the M71, nicknamed the death cleat. But it was not until the French ski-binding company Look adapted their ski binding technology to bicycle pedals that the clipless pedal became more widely used.
The endorsement of Bernard Hinault using them in his 1985 Tour de France victory sealed the deal and the clipless pedal became accepted in the world of road cycling.
There are, many other companies that diversified from their original product into the world of cycling. For some it wasn't such a great leap – Fenwicks who make bike cleaning and lubrication products started out as a company making cleaning products for caravans.
Others, such as Hamax, are not so obvious – they initially started out making sledges and mini-skis before adding a hugely popular line of child seats and trailers for carrying children on bikes. Thomson makes seat posts and stems for bicycles, but also make commercial aircraft components. Sidi, who makes cycling shoes, also makes motorcycling boots.
Sometimes the product links can be more contrived and are as a result of corporate consolidation. Selle Royal famed for their saddles, bought Technogel Sleeping who manufacture mattresses, pillows and sleeping mats using the same patented gel as they do in their saddles – they also own Fizik saddles.
The waters can get even murkier and, taking us back full circle to BSA, hydration pack manufacturer Camelbak is owned by Vista Outdoor which is a spin-off from Orbital ATK who make the rocket motor and warhead for the Maverick guided missile. They also own Alliant Powder who manufactures smokeless gunpowder.
Join the Blazing Saddles Strava Club at: www.strava.com/clubs/BlazingSaddlesWeekendCourier
Where to ride:
Dunkeld Enduro 2020
When:
Saturday 13th June 2020
Description:
Now in its eighth year the Dunkeld Enduro is a hugely popular downhill mountain bike event that shows off the best of the single track trails in the Dunkeld area. Highland Perthshire is home to a large community of mountain bikers, many of whom who help out and make this event happen.
Entries for 2020 are opening soon, but if you don't fancy riding the organisers are always on the lookout for volunteers to help out on the day.
You can keep track of the details on Facebook @DunkeldEnduro