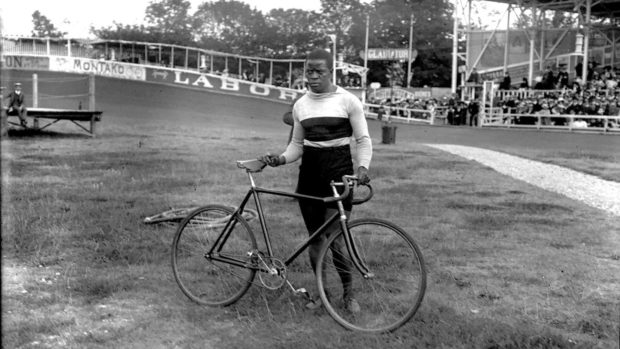 "In a word, I was a pioneer and had to blaze my own trail." These are the words of Marshall "Major" Taylor, a cyclist, whose name is perhaps not as familiar to our modern day ears.
Over a century ago it was a different story. Born in 1878 in Indianapolis Taylor would become the first International African American superstar: he would hold seven cycling world records He broke records and he broke barriers, all only a few decades after the abolition of slavery in the US in 1865.
By 1896, aged 18, Taylor had turned professional and was racing on the track mainly in sprint events, but also competed in a six-day race at Madison Square Gardens where he finished eighth overall.
In 1899 he became World Track Sprint Champion, the first African American to do so and the second black athlete to win a world championship in any sport (Canadian boxer, George Dixon was the first).
Despite this success, he constantly faced racial prejudice. As track cycling grew in popularity across the US, the racing season extended to include events in the racially segregated southern states.
Race promoters at these events refused to let Taylor compete, thus denying him the opportunity to gain the American sprint champion title.
Taylor was also suspended from membership of the American Racing Cyclists' Union when he refused to race on a Sunday in line with his religious beliefs.
Track cycling has always been a sport where the gladiators of the boards were pitted against each other, and for the spectators much of the excitement came from the speed and jostling between the riders.
But for Taylor, this exceeded what was considered normal. In his autobiography he tells of his fellow competitors cooperating with each other to defeat him.
Some racers refused to race on the same track as him, while others threatened him with physical violence and hurled insults at him. He even received a written threat, "Clear out if you value your life".
One rider, William Becker, who finished third behind Taylor's second place, grabbed Taylor by the throat at the conclusion of the race and throttled him until Taylor fell unconscious.
Taylor retired from racing in 1910 from what he described as the physical and mental strain he experienced from racial prejudice, on and off the track. He died after an unsuccessful heart operation in 1932. His legacy, however, continues to this day with tributes, plaques, posthumous awards and so on, all celebrating the career of this pioneering sportsman.
If he could see now, how the sporting landscape has changed for African American athletes he would take that victory over his numerous track wins. Despite a pervasive racism that still bubbles under the surface of society, things are slowly changing in the world of cycling.
MTB-Qhubeka were one of the first African teams to take part in the Tour de France,(in 1950 and 1951 a north African team from Algeria and Morocco took part.)
Despite this progress, riders in the Qhubeka team were subjected to verbal, racial abuse from spectators and other riders. It is depressing that such attitudes still exist, but riders such as Ayesha McGowan draw the positives from their sport to push forward.
McGowan looks at the tenacity of Taylor and draws inspiration from his racing career. Referred to as "Inspiring the next generation" she once said of bikes: "This simple machine gave me the tools I needed to become a better person and a more confident person.
"Bikes are empowering in general, for so many reasons." Ayesha now uses her prominence to encourage others to follow her path, especially women of colour.
She states that cycling is a unifier: "I want to encourage an idea of unity, not just among cycling disciplines, but also all different ways people present or identify."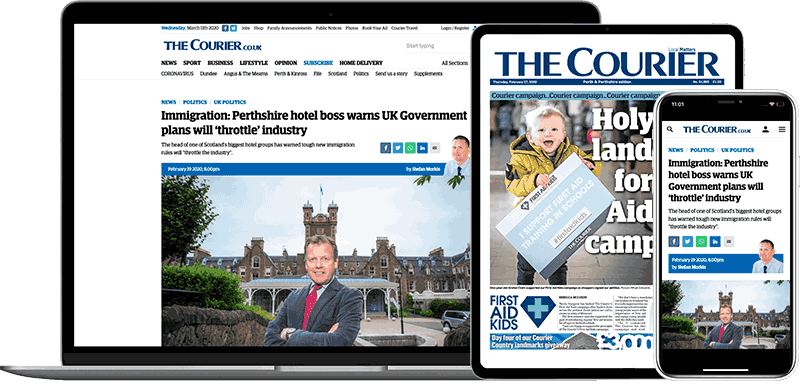 Help support quality local journalism … become a digital subscriber to The Courier
For as little as £5.99 a month you can access all of our content, including Premium articles.
Subscribe