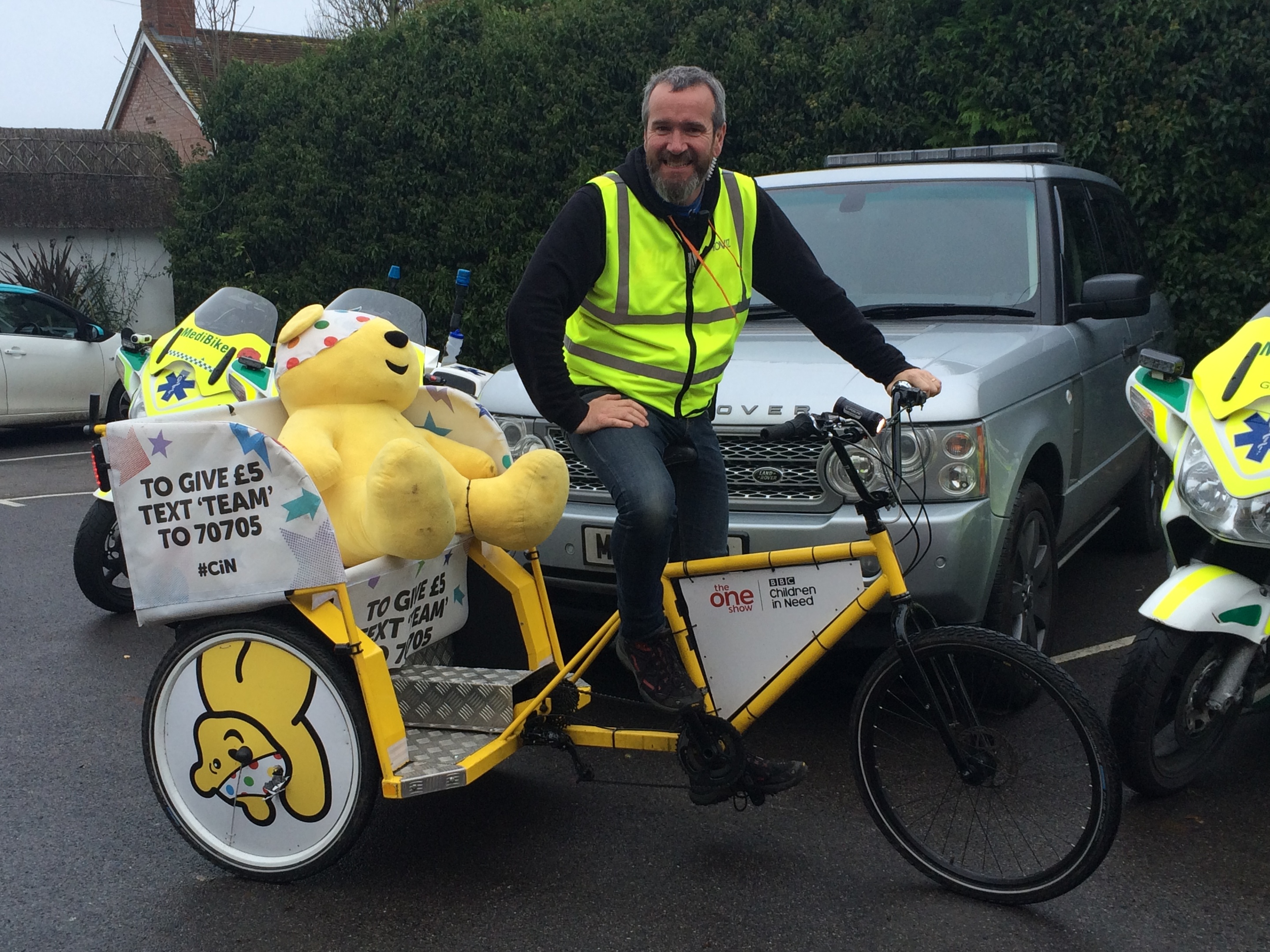 As you read this over your morning cuppa, I will be part of a convoy on stage one of a journey for six young riders pedalling a rickshaw 470 miles across the UK as part of BBC's Children in Need appeal.
We set off yesterday from Jedburgh and over the coming week we will be riding down towards Newcastle, then following the east coast of England down towards the finish in London.
It is the fourth year I have been involved in an event that is now celebrating its sixth anniversary. It has become a huge attraction for the public both viewing on The One Show on TV and for the thousands that line the roadside as we ride past. Last year was a record-breaking year with over £4 million raised and Children in Need are hoping that this year will be just as successful.
Each of the rickshaw riders has been supported by Children in Need projects and through the journey they document their lives on camera. It is an emotional journey for all involved including the support team.
It is sometimes easy to be cynical at these kinds of events, especially when TV cameras are involved, but I have witnessed first-hand how real and often raw the emotions are. Feelings that are already heightened with all the excitement of the event are intensified as the week progresses, tiredness eats into each rider and the reality of how difficult a challenge it is sets in.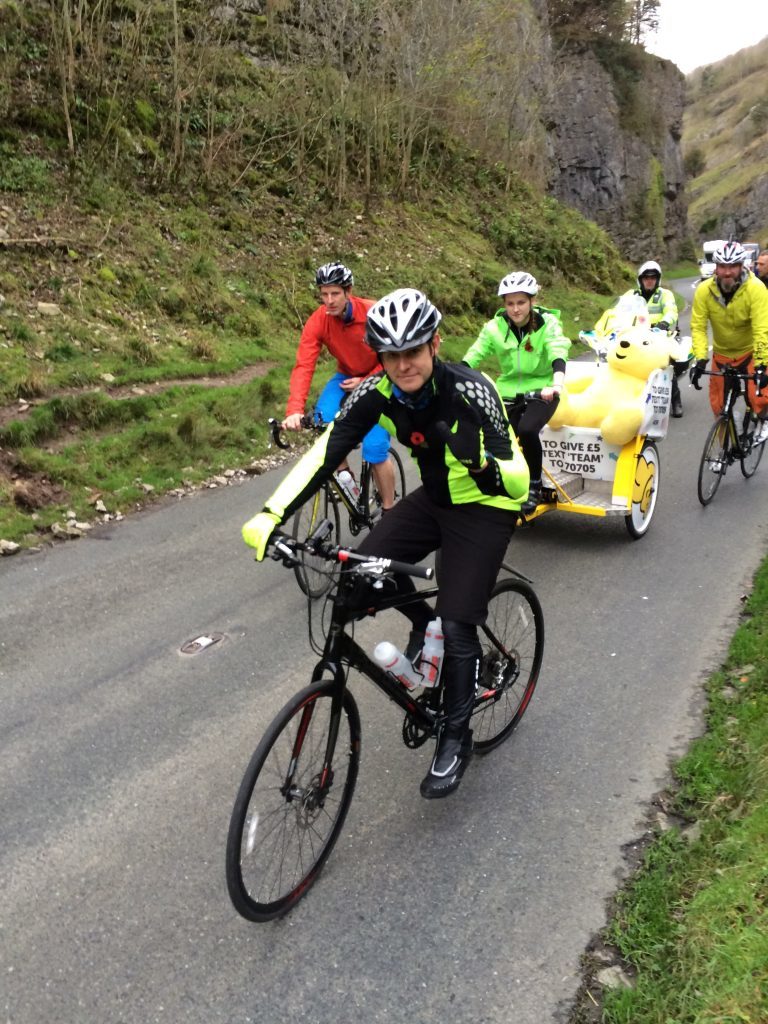 For many of the riders it is the first time they have spent an extended period away from their families. Last year Amira, whose sister had a brain haemorrhage in 2013 and now requires 24-hour care, was one of the riders. Despite the pain she felt for her sister, from whom she was inseparable, she always had a smile on her face. No matter how hard the road ahead was she pedalled the rickshaw with grace and humility and an infectious attitude that had every one of the crew and her fellow riders smiling.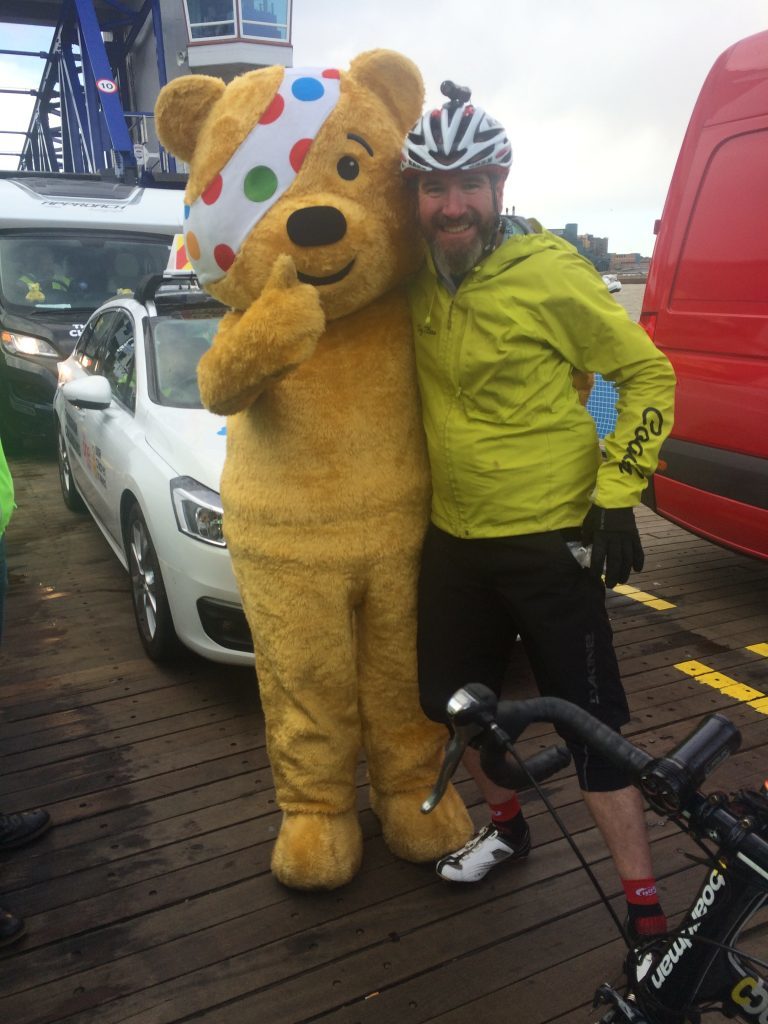 When, at the end of one of the day's riding, her sister appeared to welcome Amira in the emotional dam broke and it was difficult for anyone in the team to focus on the job in hand, such was the poignancy of the moment.
Proudly riding as a chaperone cyclist alongside the rickshaw I get to see the effort and determination that these young people put into completing this event. It is never easy for them, but each and every one of them uses the grit and strength of will that has enabled them to overcome the adversity in their lives to pedal a very heavy rickshaw up steep hills, through driving rain at 6am and often into howling gales, on towards the finish in London.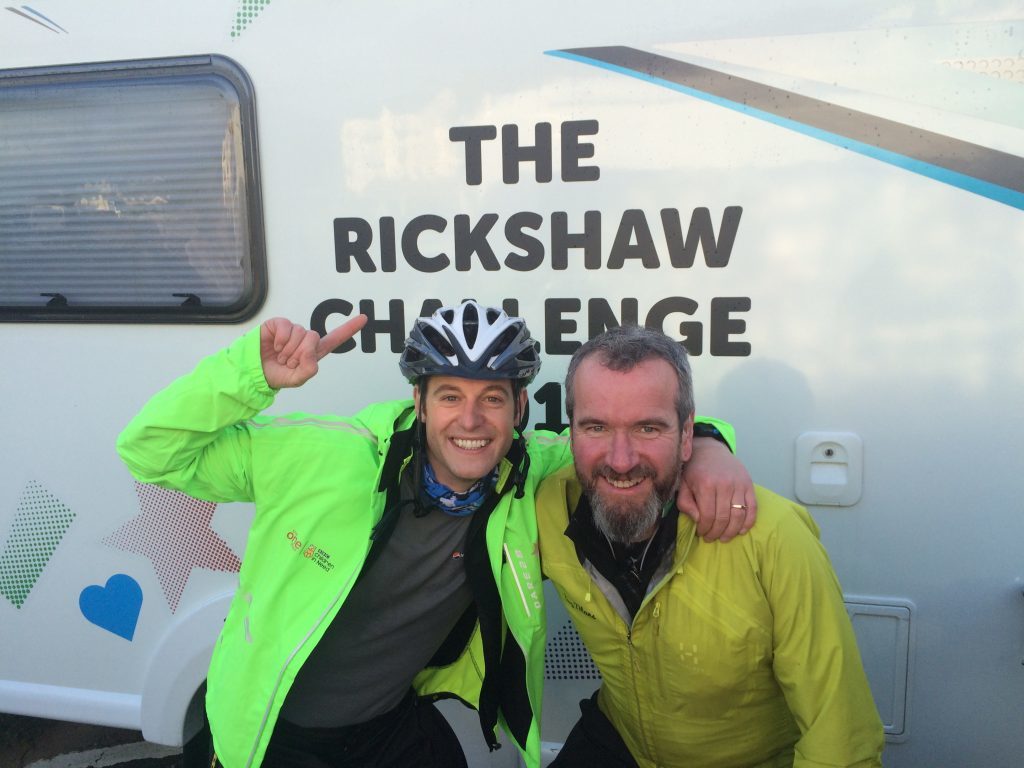 It's no exaggeration to admit the feeling I get as I ride along the route is euphoric. The roads are often packed with people who have come to cheer the rickshaw riders along. On one stage last year we set off at 2am to ensure we would complete that day's stage in time and even at that early hour of the morning there were families out, complete with Pudsey Bear ears, cheering us on. It was quite incredible and I am sure this year will be no different.
Follow the journey of the rickshaw riders on their way to London every evening on  The One Show on BBC1 from November 11-18. You can also follow the route of the rickshaw this year at:
http://pudsey.viewranger.com/
Where to Ride?    Crombie Country Park – Angus
Suitable for?          A short family cycle trip with younger children
Distance:                Various.
Start:      Parking by Crombie Mill
OS Landranger 1:50000 Map 54 NO529401
Description           North of Dundee lie several reservoirs: Monikie, Clatto and Crombie that are well known to generations of Dundonians who have used their surrounding country parks for family trips.
Crombie Country Park is the furthest north of the three, but is still worth visiting for a family day out. There are 7km of shared-use paths that are ideal for taking younger children out for a cycling adventure with lots to see and do on the way around the woodland too.