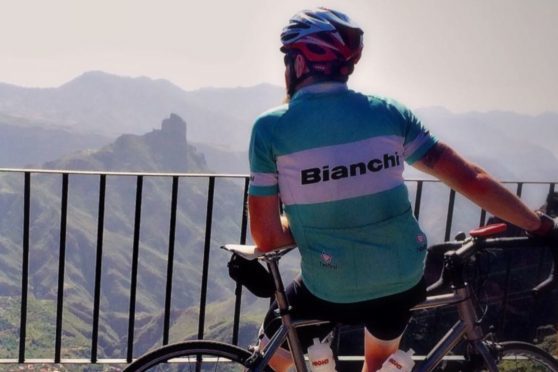 In a recent heated interview on Good Morning Britain presenter Piers Morgan baited a vegan guest with the comment: "I've never met a healthy looking vegan…" I laughed out loud when I heard this.
Having been vegan myself for almost a year and vegetarian for nearly 30 years I have experienced many years of similar comments. In fact, I have never felt healthier and usually counter such arguments with "Well, let's go for a 100 mile bike ride and see who lasts the longest."
Despite advancements in sport science, cycling still clings to traditional notions when it comes to athletes' dietary requirements. The traditional meat and dairy approach to fuelling bodies for intense effort and to promote recovery is still advocated by many coaches, but an increasing number are recommending vegan diets for their clients.
More progressive teams are recruiting nutritionists who are trying to change the diets of riders to improve their performance, but they still face an uphill battle against suspicion and resistance from many quarters. And it's not surprising. For decades we have faced an onslaught of information about what is good for us and how we will suffer if we don't consume what is recommended.
It is easy to scrape away the veneer of such claims and see the market forces at work, but it is harder to actually come to terms with it in reality.
When deciding what we need to keep healthy and fuel our bodies we have had a lifetime of persuasion engrained in our psyche, so it is difficult to stand up and walk a different path – but perhaps that is precisely what we need to do. It is clear, given the state of the health of our nation, that something is amiss and our diet is a key factor that needs addressing.
The peerless Scottish cyclist Robert Millar was never one to go with the flow and his attitude to training and a vegetarian diet, which he specifically chose to improve performance on the bike, often put him at odds with the rest of his team. Since Millar's hugely successful professional career, many other notable athletes have also embraced veganism and vegetarianism, including cyclists Lizzie Armitstead and David Zabriske.
Any change to your training regime needs to be considered and balanced and, when it comes to diet, something that you actually want to do. My own choice for a vegan diet stems from many different angles and actual health reasons are low on the list, but the clear benefits I have gained are a bonus: now in my late 40s, I actually feel like I have as much – if not more – energy as I did in my teens. My only regret is that I didn't become a vegan decades ago.
Join the Blazing Saddles Strava Club at: www.strava.com/clubs/BlazingSaddlesWeekendCourier
Where to Ride?    Crail to Kingsbarns
Start:      Marketgate North Car Park, Crail KY10 3TH
OS Landranger 1:50000 Map 59 NO 613 078
Distance 6.6km one-way
Description:          This is a flat, one-way route, that follows a disused railway line between Crail and finishing at the beach at Kingsbarns. There are a few short linking sections and crossings of B roads