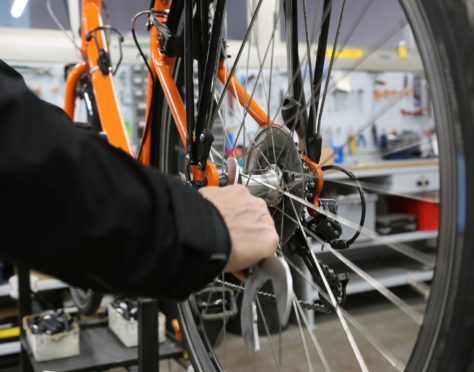 Over the last nine weeks I've looked at various cycling related activities that if you haven't already done so, you might want to stick on your "to-do" list for 2018. It is of course a subjective list and open to personal opinion, so feel free to ignore any or all of my suggestions. Ultimately, if you are out on your bike and doing something you love, then there should be no higher purpose in cycling.
However, my final suggestion is one that is perhaps a little more objective. Learning a new skill on your bike is perhaps, you may think, not a necessary requirement. You may have been riding for years and get on just fine with you current skill set, but before you jump on your bike and pedal off into the sunset have a think about what you can currently do on your bike and consider if that in any way limits the way in which you ride.
When I talk about learning a new skill it is easy to think big and get carried away with ideas of pulling wheelies and similar impressive tricks, and yes such skills are fun and improve your riding ability, but they may not be for everyone. If you are riding technical trails and such a box of tools is going to improve your riding then by all means, go ahead and add them to your bag of learning.
However, what I am thinking about more are more subtle and simple skills. Skills that are essential parts of cycling, but often neglected. Fixing a puncture is a common one. I know quite a number of riders who, if pushed, could muddle their way through changing a punctured inner-tube, but certainly wouldn't be confident about doing it. Other skills, such as completing a first aid course don't necessarily need to be directly related with the bike, but will benefit yourself and your riding buddies.
Hopefully such skills will never be needed, but the confidence gained from doing such a qualification is invaluable. Speaking of qualifications, there are numerous cycling related qualifications you can do. From bike mechanic workshops to coaching and leadership awards, there are lots of courses and awards to get stuck into. The beauty of such courses is the new people you meet with exactly the same passions as yourself and the opportunities that lead on to new and exciting bike related activities.
There is also the satisfaction of being able to share your new-found skills with others, either helping them improve their cycling, or by encouraging others to get on their bikes.
Join the Blazing Saddles Strava Club at: www.strava.com/clubs/BlazingSaddlesWeekendCourier
Where to Ride?    Highland Hardline
Start:      Kemback OS Landranger 1:50000 Map
Events at:              Round 1 – Learn Red Rock – March 11 2018
Round 2 – Golspie – March 24 2018
Round 3 DH Farm Banff – May 27 2018
Two more event locations to be announced.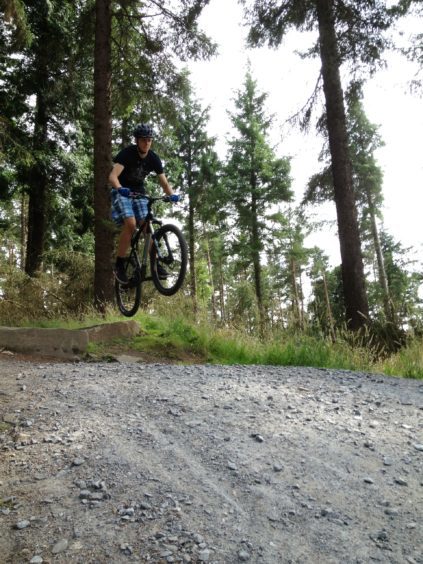 Description:          Highland Hardline is a downhill mtb race series. It is run on a short course and aims to encourage young riders aged eight-18 to compete in downhill mountain biking. As well as offering an introduction to the discipline to new riders, the courses will still offer challenges to more expertenced young riders. The series consists of five rounds, with each round increasing in technical difficulties, but each course will have "A" and "B" lines that offer two different levels of ability.